Gómez Noya prepares the assault on the world title in Stockholm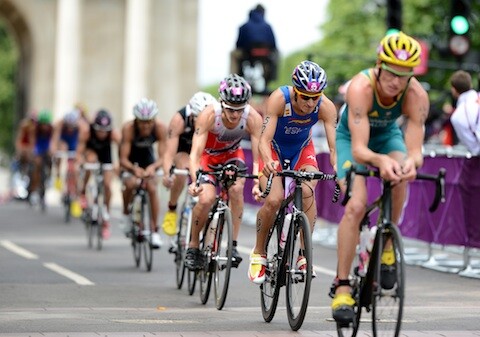 After the summer break in the course of which the Olympic Games were held. From London, the sixth scoring round of the ITU Triathlon World Series to Stockholm arrives.
After 15 years of absence, the Swedish capital returns to the ITU circuit with the expectations of contributing to enhance the triathlon in northern Europe. The next 25 in August the first to take the start will be the participants in the male elite test from the 14.51 hours.
Later, it will be the turn of the female elite from 16.46:750 p.m. On this occasion the competitions will be held over sprint distance: comprised of 20 m of swimming; followed by XNUMX km of cycling that will pass through the old part of the city, along a highly technical circuit made up of a small hill near the transition area located on the outskirts of the Royal Palace.
To conclude, the triathletes made a third segment in a running race consisting of two laps of 2.5 km each. The event will bring together some of the best international triathletes of the moment.
Among them, the recent Olympic runner-up Javier Gómez Noya stands out; immersed in the fight for the world scepter. Along with the Galician, the presence of Jonathan Brownlee, the French Laurent Vidal and David Hauss and the Russians Alexander Bryukhankov and Dmitry Polyanskiy, among others, stand out.
For their part, in the women's event, the Spanish women will have to deal with some of the great figures of current triathlon such as the local Lisa Norden, the Australians Erin Densham and Emma Moffatt and the Chilean Bárbara Riveros Díaz. by Ainhoa ​​Murua, Carolina Routier and Marta Jiménez in the elite female category. While Javier Gómez Noya, Mario Mola, Fernando Alarza, Uxío Abuín and Jesús Gomar will start in the men's event.
On the following day, Sunday, August 26, the ITU Mixed Relay World Championship will be held, with the participation of a Spanish team. The teams will be made up of two girls and two boys. Each of the four components will have to do 300 m of swimming, 6 km of cycling and 2 km of running, and then give the baton to the next member of the team.
The event will take place from 14:46 p.m. All competitions can be followed through http://triathlonlive.tv.
More information: http://stockholm.triathlon.org/site/
FETRI