Great poster for the Spanish Duathlon MD Championship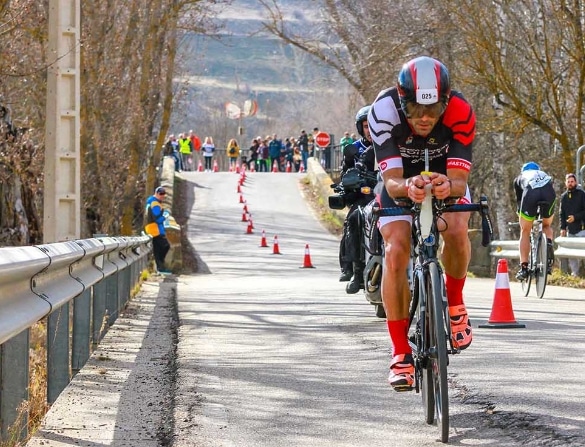 This Sunday, February 19, the Spanish Duathlon MD Championship with a large poster of participants.
It will be the second championship after the one held in Valle de Ansó wherefrom Pello Osoro'sand proclaimed Spanish Winter Triathlon Champion.
The competition is held in the format of 9,3 km of running, 60,9 km of cycling and 9,3 km of running to finish.
Among the participants, the presence of last year's winner stands out Gonzalo Fuentes, Pello Osoro, Víctor Arroyo, Alberto Moreno, Camilo Santiago o Fernando Zorilla among others.
In the women's poster the current champion Laura Gómez, Enara Oronoz, Sara Loehr or Marta Sánchez They are some of the most important triathletes.
You can check the start list at the following links:
Schedule
The test will be held this Sunday, February 19 in Híjar (Teruel) and will begin at 09:30 in the morning.