Gran Triathlon Madrid closes registrations with 2600 participants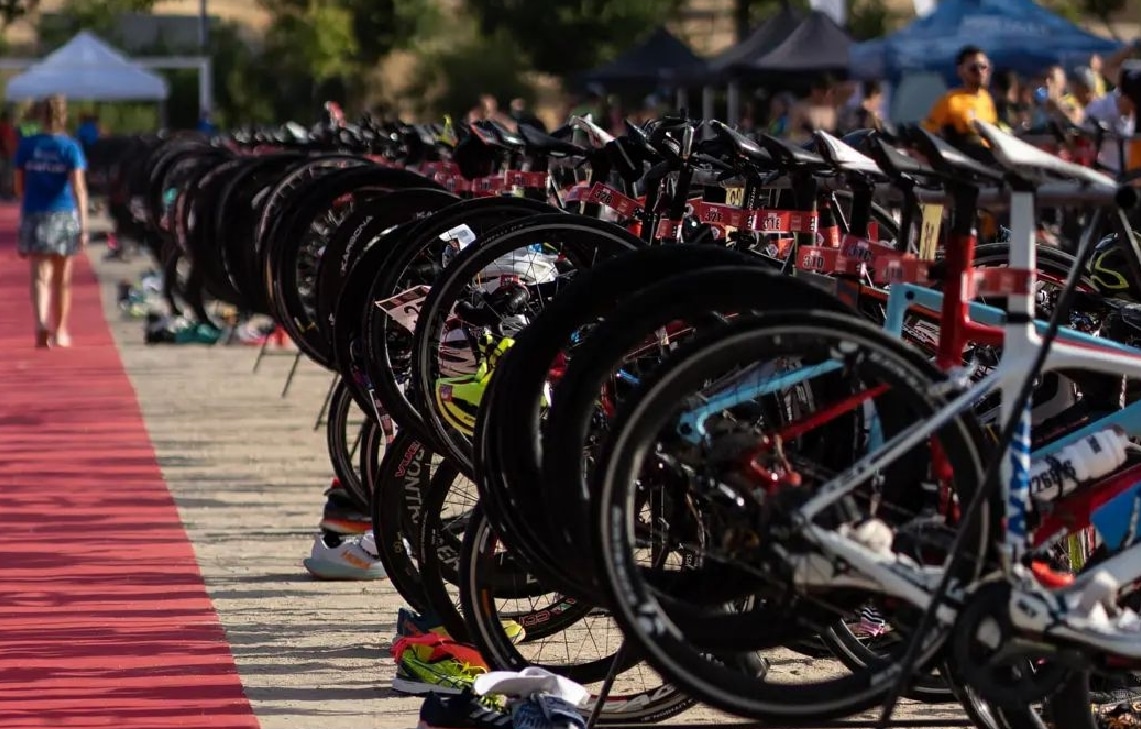 El Great Triathlon Madrid close registrations with an excellent participation of 2.600 athletes in which will be the event of most massive triathlon of the Community of Madrid, far exceeding last year's participation, which was 2.000 triathletes.
With the motto in 2023 of "Ago BIG" has established itself as one of the most anticipated triathlon events of the year, and with this high participation it continues on the podium of popular national events.
Distances
The modalities of participation are sprint, supersprint and standard on Saturday the 17th in the morning and team time trial on Sunday the 18th also in the morning.
Both days add up to 2000 participants who, together with the more than 600 children who will participate in the school test on Saturday afternoon, have reached this record number.
| Format | Swimming (m) | Cycling (km) | Foot race (km) |
| --- | --- | --- | --- |
| Supersprint | 350 | 7 | 1.6 |
| Sprint | 750 | 18.6 | 4.3 |
| Standard | 1500 | 37.2 | 8.5 |
The sprint and standard modalities can be carried out by relays, with a reliever performing each of the segments.
2 days of competitions
On the first day of competition, the day also includes tests of a national sports level, with the sprint qualifier for the Spanish Championship of the modality that takes place first thing in the morning; In addition to the fact that the individual sprint and standard competitions are scoring for the National Ranking of the Spanish Federation of
Triathlon.
On Sunday the 18th, the team time trial triathlon competition for popular and federated teams will take place, including the option of competing in mixed teams.
El Madrid Time Trial Triathlon Championship by teams will award the title to the best female and male teams of federated clubs.
The competition route will take place in one of the most privileged environments of the Spanish capital, the green lung of Madrid, the Cottage.
This natural environment offers a challenge for athletes and a spectacle for spectators, who will be able to enjoy a unique location while cheering on the runners.
Schedule
| Day | Time | Activity |
| --- | --- | --- |
| Friday 16 June | 17: 00-20 | Collection of bib numbers and visit to the expo area |
| Saturday 17 June | 06:45 | Bib opening and transition area |
| | 08:00 | Departure Men's Qualifier Spanish Championship |
| | 08:05 | Departure Women's Qualifier Spanish Championship |
| | 08:30 | Start of sprint start sessions |
| | 09:00 | Start of standard start sessions |
| | 10:30 | sprint trophy delivery |
| | 12:30 | Start of super sprint start sessions |
| | 12:15 | Standard Trophy Delivery |
| | 13:30 | Super sprint trophy delivery |
| | 16:00 | Opening of transition school tests |
| | 17:00 | Cadet and youth output |
| | 18:00 | Child Outing |
| | 19:00 | Alevin exit |
| | 19:45 | Beginning of outputs Benjamin |
| | 20:15 | Beginning of exits pre benjamín |
| Sunday June 18 | 08:00 | Beginning of team time trials |