Great Triathlon Madrid returns this 2023
More than 3.000 athletes are expected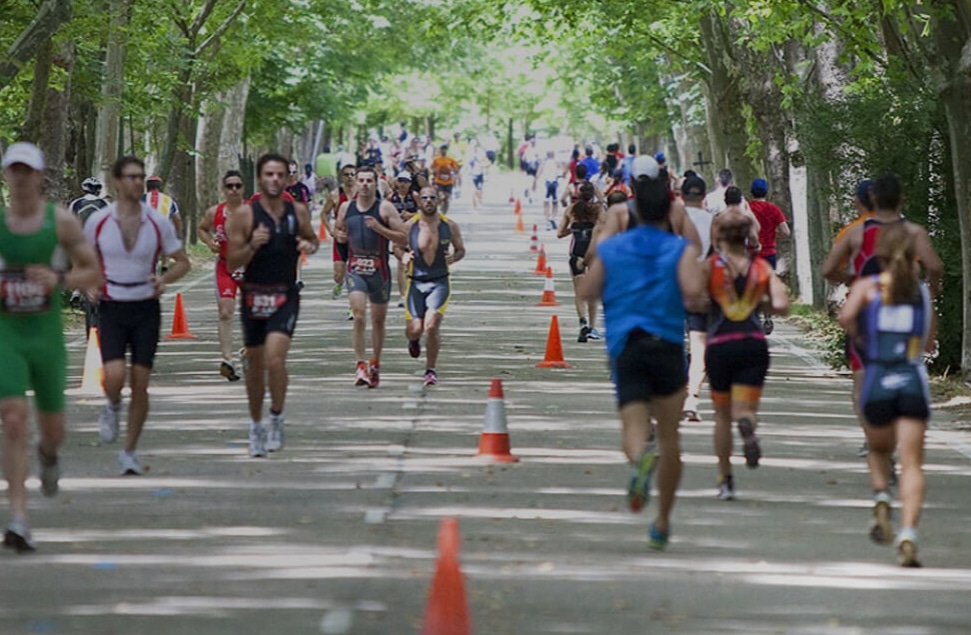 With the motto "Act BIG" the event wants to invite all those athletes who consider themselves the challenge of doing a triathlon to participate and that their preparation helps them to activate themselves by training and leading a healthy life.
El Great Triathlon Madrid It will be held in 2023 on June 17 in the morning. The program includes several distances for all types of athletes.
Distances Great Triathlon Madrid 2023
Super Sprint (350 meters swimming, 7,7 kilometers cycling and 2 kilometers running)
Sprint (750m – 20km – 5km)
Standard (1500m - 40km -10km), and you can participate individually or by relay.
The individual sprint and standard competition is also Scoring for the Fetri National Ranking, which awards prizes to the best national triathletes, so the sporting level of the competition is very broad, although popular athletes are the bulk of the participants.
In addition to popular competitions, for top-level athletes the program is completed by a qualifying test for the Spanish Sprint Triathlon Championship, which will be held first thing in the morning on Saturday and to which athletes may register on the page of the Spanish Triathlon Federation.
Team Time Trial Triathlon
In addition, on Sunday there will be the Time Trial Triathlon Madrid Championship by Teams, a scoring event for the Madrid Ranking of clubs, as a closing for this Great Triathlon weekend in which they are expected more than 3.000 athletes competing.
Registration opening
Registration for all these modalities opens this Friday March 3 at 10:00 hours, with an initial term of 7 days with an offer on the registration price (until March 9 at 23:59 p.m.).
For the team time trial, a month of preference is established for the registration of male and female A teams, and from April 17 at 10:00 a.m. the rest of the federated teams (B, C, d… and mixed) will be able to register. ) and popular teams.
School Triathlon
On Saturday afternoon the tests of the School Triathlon Circuit will be held, where triathletes from Madrid schools and non-federated children who want to try the triathlon can register.
The competition will be open to boys and girls from 6 to 17 years old who will swim, pedal and run through the green lung of Madrid.
Without limit of places, about 800 small triathletes are expected.
For the school test, registration will open three weeks before the date of the test, as established by the regulations of the FMTRI School Triathlon Circuit.
Collaboration of the Community of Madrid
The Community of Madrid collaborates in the different tests of the Great Madrid Triathlon as a joint initiative with the Madrid Triathlon Federation in order to promote the sport of triathlon.
Once again, the Community of Madrid is a benchmark as a venue for all kinds of sporting events, from grassroots sport to the highest sporting level.
All the information on how to cross the Great Goal of the national popular triathlon and the link to registration is on the web www.grantriatlonmadrid.com