Miriam Casillas ends the 2020 season
Miriam already sets her goal at the Tokyo Olympics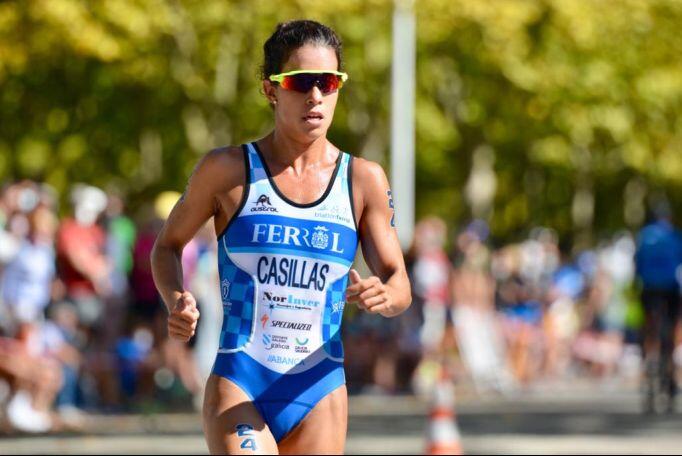 The Extremaduran triathlete Miriam Casillas , from the Ferrol Triathlon club, has decided to end this season, so atypical, despite the fact that there were still some World Cups left.
This year it had to be in preparation for the Tokyo Olympics, but the pandemic has disrupted the plans of the Badajoz that, first it was confined in Portugal, and then it saw how the Games moved to the following year.
That generated an uncertainty that soon the Spanish Triathlon Federation resolved, since it promised to save him the place achieved in 2019. In this way, it only remained to focus on the World Championship and the World Cups.
His best 7th place in Karlovy Vary
Her best result this year was seventh in the Karlovy Vary World Cup, showing that I can be among the best next year.
Miriam Casillas herself has assured that this year has been «cable to build a huge base that will allow me to do more quality work next year, especially in running ».
«I had not been able to put in a high training load since the surgery I had in 2017. For me it has been a year that I have dedicated to preparing my body for 2021 ″, said the Extremadura.
Qualified for Tokyo
With the Olympic qualification in her pocket, Miriam Casillas García will be able to plan the season very well to arrive in the best conditions at the next Tokyo Olympic Games.