Triathlon News
Mo Farah and Sifan Hassan beat the world hour record
They have completed 21,300 km and 18,930 kilometers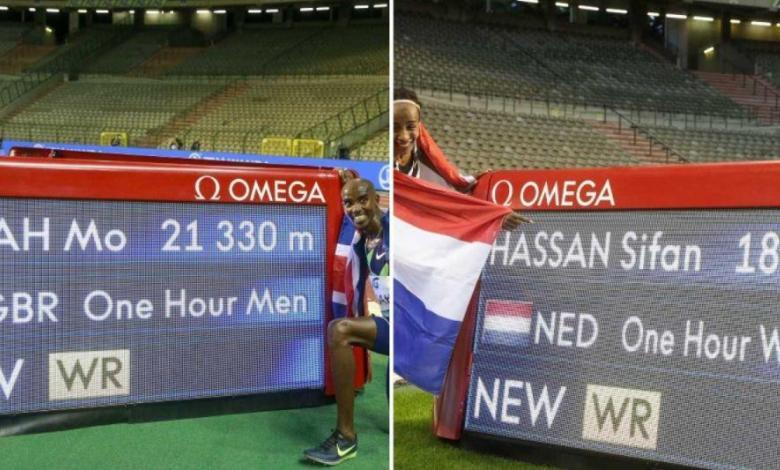 According to reports RTVE, the British athlete Mo Farah and the Dutch Sifan Hassan have established a new world record of the hour
They have done it to travel 21,330 kilometers and 18,930, respectively, in the Diamond League that is taking place in Brussels.
Mo Farah returned to tartan almost three years later
Mo Farah, Olympic champion of the 5.000 and 10.000 meters, returned to tartan almost three years later to put the icing on the cake at the Van Damme Memorial in the Belgian capital.
The British long-distance runner had a nice duel with local runner Bashir Abdi, who in turn achieved the world record in the 20 kilometers on the track with a time of 56: 20.02.
Mo Farah, born in Somalia 37 years ago, has snatched the hour record from Moroccan Haile Gebreselassie, who traveled 21,285 km at the Ostrava meeting in 2007.
Hassan, got it in the final part of the test
For his part, Hassan, world champion of 1.500 and 10.000 meters, managed to beat the national record thanks to a sensational finish to the event.
The Dutch runner has snatched the privilege from the Kenyan Brigid Kosgei, who had 18,517 km to her credit since 2008.
«I'm very happy. When I started, I didn't feel good, "Hassan said. But then I found every minute very easy.
It was a very strong race and I am very happy with what I have achieved. I never thought that I would run this way«Added the athlete of Ethiopian origin.