Brief
Spain will have a broad representation in the Quarteira European Cup in April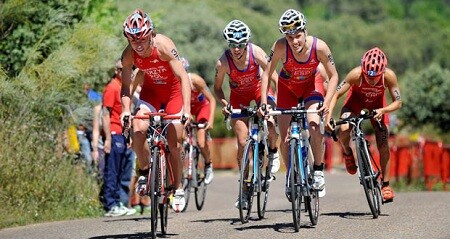 Between the next 12 and 13 in April, a total of 39 Spanish triathletes will go to the Portuguese town of Quarteira to compete in the ETU European Cup in the elite and junior category.
The ones in charge of opening the Portuguese event will be the elite triathletes that during the day of the April 12 will compete for a circuit whose first segment will consist of two swimming laps (1.5 km in total), to continue with a cycling route of 40 km eminently flat with some 180º turns and a small slope. To complete with a final sector consisting of four laps on foot by a flat stretch by the sea.
The participation of Vicente Hernández, Fernando Alarza, Uxío Abuín, Ricardo Hernández, David Castro, Iñaki Balldellou, Antonio Benito, Emilio Aguayo, Pau Castellvell and Nan Oliveras stands out in the men's elite. While in women we will have Tamara Gómez, María Ortega, Anna Godoy, Miriam Casillas, Sara Bonilla, Ana Mariblanca, Melina Alonso, Anna Flaquer and Laura Gómez.
Junior competitions will take place throughout the morning of Sunday 13 in April, beginning with the girls in a test in which the Spanish Inés Santiago, Ana Carvajal, Cecilia Santamaría, Carmen Gómez, Raquel Mateos, Sara Ruiz, Meritxel Velasco will participate , Mar Solís, Sara Guerrero and Cristina Tortella. In boys we will have Antonio Serrat, Roberto Sánchez, Andrés Cendán, Alberto González, Plácido Venegas, Joan Noguera, Arturo Galián, Jesús del Val, Javier Rico and Javier Lluch. The competition will run through a first segment of a single lap of 0,75 km of swimming, followed by 20 km cyclists and to end with two laps of 5 km each of running race.
FETRI
Photo: ITU
You may also be interested in this