Valladolid hosts this Saturday the second stop of the ICAN Triathlon international series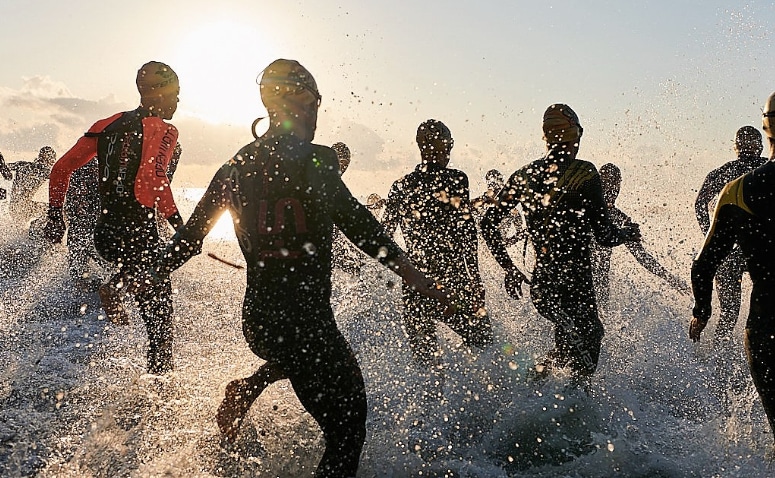 City Council Valladolid It was the scene this Thursday of the official presentation of ICAN Valladolid 2013. The second of the tests of the ICAN series will be held next Saturday June 6, Under the modality Half ICAN (1,9 km swimming, 90 km cycling and 21 km race on foot), and ICAN 52 (1,9 km swimming, 40 km cycling and 10 km race on foot) and where the presence of some 400 participants is expected.
The Councilor for Culture, Commerce and Tourism of the Valladolid City Council, Mercedes Cantalapiedra, recalled that "this test was already held last year with great success", and commented that "we can say, announce and confirm that Valladolid, sportingly speaking, is alive and prepared to host any type of sports competition ". In addition, the representative of the municipal institution explained that "the City Council, through the Municipal Sports Foundation, collaborates with the smooth running of this competition, facilitating all the necessary procedures and permits, coordinating the police, ambulance, Red Cross and everything necessary for everything to go well ".
For his part, the president of the Federation of Triathlon of Castile and Leon, Amancio del Castillo, referred to the circuit of ICAN Valladolid: "There is no cycling circuit in Spain as hermetically safe and beautiful as this one, and possibly no city with a Long distance competition in the center of the city. All this, together with the good treatment of the city, the triathletes value it, and this year the participation has increased ". In addition, Amancio del Castillo recalled that this year, the ICAN Valladolid hosts the championship of Castilla y León of medium distance, with "participants with a high level, both from outside and from Valladolid, such as José Vicente Bermejo or Víctor Manuel Gonzalez."
Finally, the head of ICAN Triathlon, Sunil Bhardwaj, thanked the City Council of Valladolid for "its effort so that ICAN can be for the second year in this great city"; to the Municipal Sports Foundation for "all the help and collaboration we are having on their part"; and the Triathlon Federation of Castilla y León "for their collaboration and effort to make ICAN Valladolid a success".
Sunil Bhardwaj stressed that "in this second edition, we are very happy with the increase in participation, a 30% higher than last year." He also explained that "the 80% of participants come from outside the province of Valladolid, which is very important for sports tourism, where participants stay for several days in the destination city, accompanied by family and friends, which means also a significant economic outlay in the area. "
The ICAN Valladolid 2013 will take place this Saturday, 6 in July, from 17 hours in the afternoon, and will last until the 12 of the night, when the awards ceremony of the second edition of the Castilian event will be held at the Millennium Dome.