Jesús Gomar and Zuriñe Rodríguez win the III Ciudad de Palencia Triathlon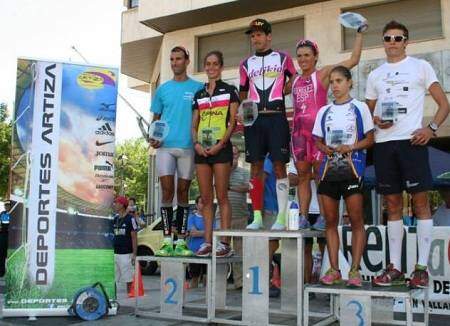 This weekend the 3º edition of the triathlon city of Palencia (where the Olympic Games were imposed) was held in the capital of Palencia. Zuriñe Rodríguez and the international triathlete Jesús Gomar.
Jesus Gomar accompanied on the podium, Alberto González Gil and José Manuel del Real, while in the female category the podium was composed of Zuriñe Rodríguez , Sara Regidor y Ángela Tejedor Velasco.
The Palencia triathlon that runs over a sprint distance (750-20-5), this year was also Championship of Castilla y León where champions José Manuel del Real and Sara Regidor were proclaimed