María Ortega and Melina Alonso at the Chengdou Triathlon World Cup.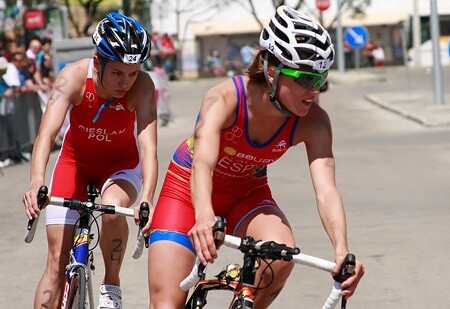 This weekend María Ortega and Melina Alonso will compete in Chengdou for a new stage of the ITU Triathlon World Cup.
The women's competition will take place in the town located in southwest China, in Sichuan province, next Saturday 10 May.
In this event, the two Spanish triathletes will look for valuable ITU ranking points. To do this, they will face a circuit composed of two swimming laps (1,5 km in total), followed by 40 km cyclists, which will run through a sector that includes some hills and very technical turns. To finish, they will carry out a 10 km segment of running divided into four laps, on a flat route on asphalt.
Among the rivals to beat are the Australian Tamsyn Moana-Veale, the Austrian Lisa Perterero or the Hungarian Margit Vanek and Zsofia Kovacs.
Photo: @Clarisse Henriques