In France professional cyclists will be able to go out to train from May 11
The measure is only for professionals, but could be extended to amateurs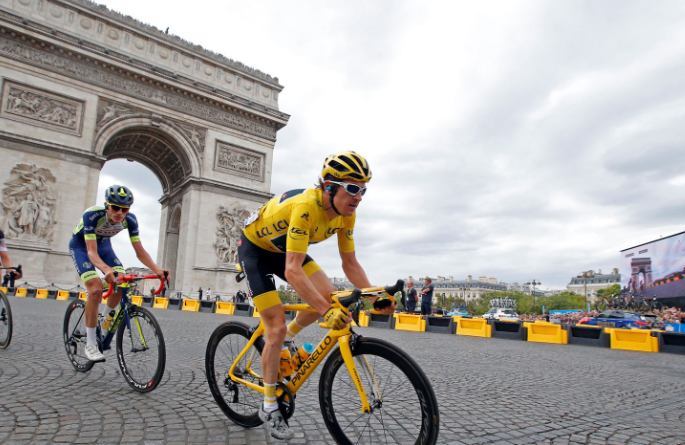 As reported on Sunday by the French newspaper L´Équipe, French professional cyclists will be able to resume the workouts individually abroad from May 11.
Although this measure does not apply to fans, it would be evaluating to apply it. What It will not be allowed will be group departures.
The official confirmation will come this Tuesday, when Édouard Philippe, French Prime Minister, will present and vote the de-escalation plan in the National Assembly.
The National Union of Professional Cyclists (UNCP) had asked the Ministry of Sport to train outside, although that union wanted the start date to be from last April 15.
In Spain, it is planned to allow sports on May 2
As reported by the Prime Minister Pedro Sánchez, the outdoor sports practiceWithe could allow next May 2 if everything goes well, after the children were allowed to go outside yesterday
The Federation of sports medicine, have doubts that it is correct to allow going out to do sports.
In an interview Peter Manorelles, President of the Spanish Federation of Sports Medicine, has commented that he has serious doubts about the convenience of allowing sports.
The feeling that we have left after what we saw yesterday and the comments of some athletes is that it is doubtful that they are allowed to go running so soon.
The practice of physical sport has some consequences that can favor the transmission of the virus and this must be taken into account
From ADESP, these measures are proposed to return to sports
Brianda sports competitions , a series of recommendations is proposed once the state of alarm is lifted to ensure the safety of athletes and staff involved.
In the case of individual sport, the following measures are proposed for athletes:
1º Concentrating athletes capable of training in a CAR and a CNTD,
2º The professional teams and national teams sports teams, train in the facilities of their clubs
3rd Professional and elite athletes in outdoor sports, establish in areas where you can focus and train your disciplines.
In the specific case of professional athletes who train individually in the open air, for example, cyclists and triathletes, they could be granted a safe conduct, license or certificate from the corresponding federation, to train outdoors.