Ironman News
3.800 triathletes at the IRONMAN Barcelona
This next Sunday the city of Calella welcomes 3.800 athletes in the most massive IRONMAN Barcelona to date.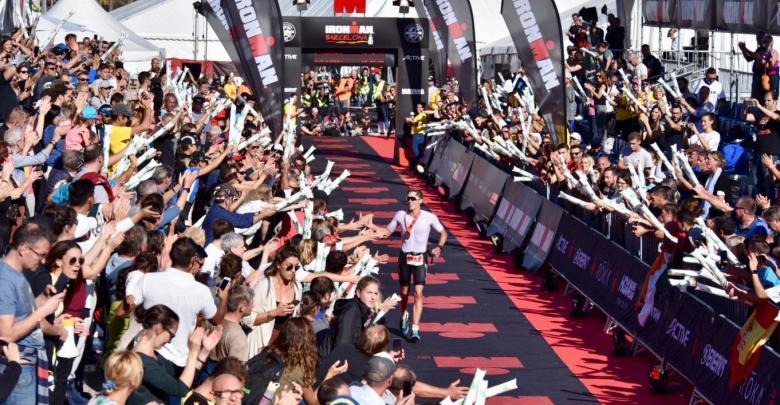 The next 6 of October the region of Maresme and all its surroundings will write one more chapter of this story with the same enthusiasm of the first day.
Follow the IRONMAN Barcelona live
An edition of IRONMAN Barcelona more that presents portentous figures, since next Sunday it will be 3.800 athletes who will take the start in Calella. An increase in registrants compared to last year that turns the Catalan test into the world's largest IRONMAN in 2019.
The test is ideal to put the finishing touch to the triathlon season, with athletes from all over the world who will face 3,8 kilometers of swimming in the waters of the Mediterranean Sea, 180 kilometers of fast cycling with hardly any slope and 42,2 kilometers of race walk on the seafront.
Among the hundreds of participants, those who have decided to repeat their experience in Calella, as well as the debutants, who represent more than 40% of the total enrolled in the race are also going up. The clubs, which give color to the IRONMAN TriClub program, also have an increasingly notable presence.
Athletes who, as usual, will land in Calella from many corners of the world. Once again, the United Kingdom tops the list of countries with more athletes, followed by the Spanish. Behind, the increase in French and North American athletes stands out.
Frederick Van Lierde the big favorite
As it can not be otherwise, hundreds of athletes of Age Groups will join professional athletes. The men's start list is led by the world champion IRONMAN, Frederik Van Lierde, who has decided to bet on the Catalan test to add it to his extraordinary medal winners.
Miquel Blanchart will seek victory after 3 podiums in this event
Next to him will be the Australian Nick Kastelein, second classified in the IRONMAN 70.3 Barcelona 2017; the German Christian Kramer; the south african Kyle Buckingham; and the local Miquel Blanchart, among many others. Blanchart will look for a victory that resists him, having climbed the podium three times (2014, 2016 and 2018).
For its part, the female elite race presents one of the most even posters in recent years. The swedish Sara Svensk, ITU World Long Distance champion in 2015, part as one of the top favorites, as well as the Australian Dimity-Lee Duke and the Belgian Katrien Verstuyft.
The test can be followed live through the official IRONMAN website