Frederick Van Lierde discards Kona and will be at the IRONMAN Barcelona
Wants to earn more IRONMAN before retiring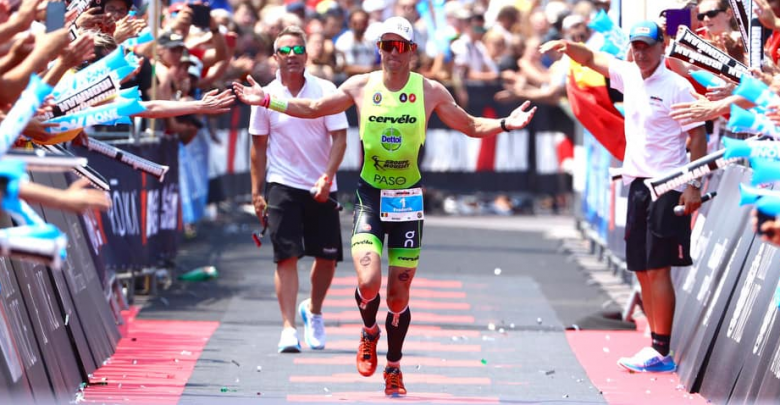 The Belgian triathlete, the 2013 IRONMAN world champion, has ruled out participating in Kona to focus on getting more IRONMAN test victories before retiring. Where it will be will be in the IRONMAN World Championship 70.3 from Nice, where it is also classified.
Frederick Van Lierde won the IRONMAN Lanzarote where he got the Slot for Kona and was third in the IRONMAN Nice, proof that he has won 5 times.
In social networks he commented: "So there is no IRONMAN HAWAII for me this year. A difficult decision, but I am in the last 18 months of my career and I have to make decisions.
My goal is to add some more IRONMAN victories to my resume. Hawaii would make things more difficult since you have to sacrifice months of training for 1 CARRERA.
I won Hawaii in 2013 and for now, I do not feel I have anything left to prove there. "
He has also published the list of careers in which he will participate, including IRONMAN Barcelona and Cozumel.
«After a successful first block of races this season I made my plans for the 2 part of 2019. I have qualified for both Ironman World Championships (70.3 and full), so options are needed. Together with my team we have discussed things and this is what came out:
8 FROM SEPTEMBER 70.3 WC Nice:
For the first time in my career I will start in WC 70.3. With Nice as the host city, I am too excited not to run there. I want to see what is possible to do when I compete with the best of the world in the middle distance.
6 OCTOBER IRONMAN BARCELONA:
This has always been on my list of "pending things", since I know the region very well. A new adventure for me, wanting to try this for the first time.
November 24 IRONMAN COZUMEL
A great race perfectly placed at the end of the season. I won it in 2016 returning from Hawaii, after an 10º position. This year I want to see how it goes with a good specific preparation towards this test.
With this decision he has made, and with only 18 months left for his retirement, he seems to want to do it in style, as he is performing at a high level. "