5 aspects in what you should look to choose your triathlon sports glasses.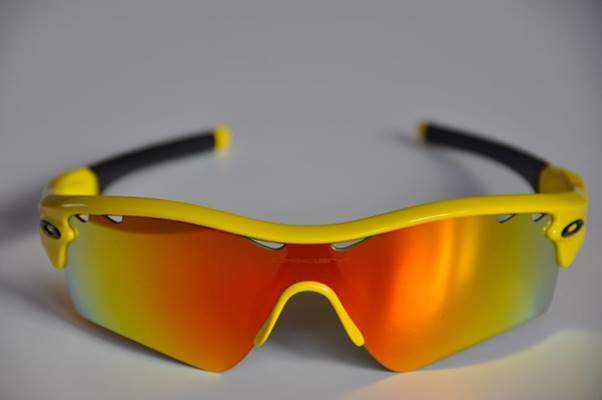 We begin this article by saying that There is no specific model of triathlon sunglasses.
Aspects in what you have to look for when buying a glasses
At least for the moment no manufacturer has developed something that can be said to be exclusive and characteristic of our sport.
It is also influenced by the obvious fact that the swimming goggles can never be the same as the bike and race glasses.
In this article let's focus on the last two phases of triathlon and we are going to give you the five basic characteristics that you must take into account to choose your sunglasses.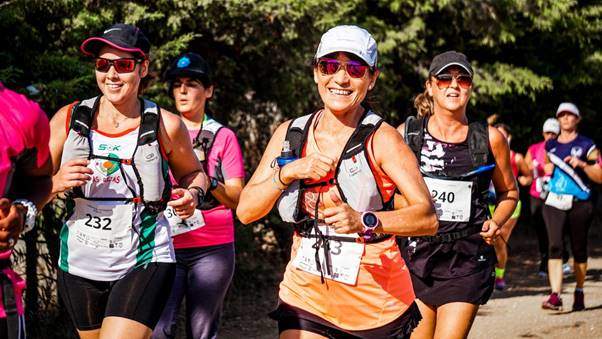 Example of glasses not recommended
You will learn the following:
What type of mount to choose?
What kind of lenses?
What materials are suitable?
What to do if it breaks?
How much to spend on a sports glasses?
We start with the first of these points:
1- What type of mount to choose?
Frame.
Frame It's the part of the glasses that rest on your face and houses the crystals.
There are other ways to call it as a frame, frame or molding, although the mount is the most correct. Turn this mount It is subdivided into two parts: the front and the rods (commonly known as sideburns).
The front is the part where the glasses or lenses are attached, and the rods the part that rests on your ears.
The thing to keep in mind regarding the mount is that Be comfortable, light and resistant.
And these are three indispensable conditions in any sports glasses that are worth its salt. It is no use that the glasses are comfortable at first and after a couple of hours wearing it we have broken ears and nose by weight.
In the same way it is not feasible for the mount to be light and not hold it for a minute.
Regarding the resistance: nobody wants a glasses that with a small fall is destroyed.
What should we look at the mount?
See if the top of the frame sticks too much to your eyebrow.
There has to be a minimum space to promote perspiration, but this space cannot be excessive because the glasses would tend to fall.
Full or semi-air mount?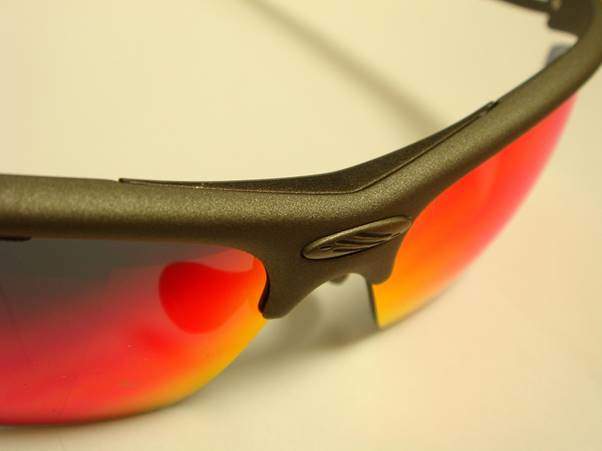 Semi aired without a doubt, which is the frame that leaves the crystals below. This will provides extra lightness and greater breathability to the lenses
The bridge is very important: is the part that rest on your nose and that houses the platelets, which are those little rubber almonds.
Ideally, the bridge was adjustableand, that is, that it had at least three positions to adapt it to your nose or competitive circumstance. If we are running the bridge should be tighter than if we ride a bike.
Platelets should be manufactured in hypoallergenic rubber although this will be discussed later.
Temples
They must provide the necessary stability so that the spectacle does not move but in the same way they must have sufficient flexibility to provide that comfort we have talked about.
The terminals, which are the final part should also be of hypoallergenic rubber
In this way they provide more comfort and support.
These terminals they should be interchangeable, both for aesthetic reasons (if you want to change the look of the glasses) and for practical reasons, since they tend to deteriorate and ideally replace them.
2- What kind of lenses are ideal for a sports glasses?
When we talk about the type of lenses we can be talking about several subdivisions in turn:
Type of material
Polarized / Standard
Photochromic / non-photochromic
Two glasses / screen.
Extra treatments.With regard to the type of material we will comment later, but we anticipate that Polycarbonate is the reference material in the entire glass industry for sports glasses.
Polarized or not?
The answer is easy: other.
The advantages of polarized lenses are widely described in many internet pages, so we are only going to mention a couple of aspects:
-Reduce sunlight reflections on surfaces such as asphalt.
-Enhance contrast and the color.
These two arguments would suffice to choose polarized glasses, although there is an exception I will comment below.
Before, you have to put a small paste to the polarized, and is that Some odometer or sports watch might have trouble looking good with the polarized ones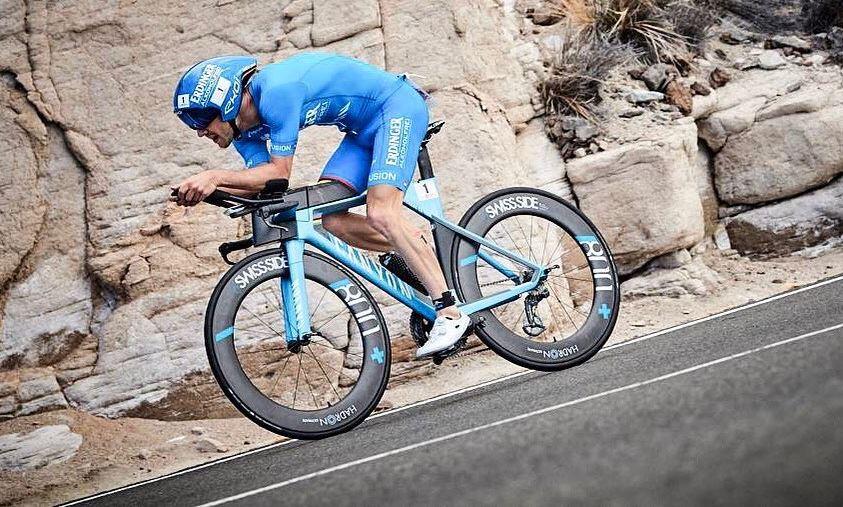 . It is a long optical / physical issue to explain, but it should be said that the manufacturers of these types of devices began to take this problem into account and today it is difficult for this circumstance to occur.
The exception I mentioned earlier refers to use of photochromic glasses.
La photochromic sports glasses It is recommended in days of variable weather conditions, that is, in days of clouds and clear or light clouds.
All photochromic crystalss are those that they darken with the sun and clear up in the absence of sunlight.
So they are ideal for such weather conditions where natural light is less, and a polarized glasses could reduce visibility.
Which is better, a spectacle with a single glass or with two?
In our view, for a sport like triathlon we would recommend Wear glasses with two lenses.
Why?
Because in this type of glasses the perspiration between face and glass is greater. On the screens (a single lens), more fog usually condenses on the inner face of the glass and this implies that the glasses tend to fog more.
Well it is true, that for the cycling stage many prefer screen glasses because They protect better from the wind.
This eIt's true up to a certain point since in the current glasses there is very little difference.
It is also true that modern screens every day introduce improvements such as lens ventilation and the treatments anti-fog For example, we can talk about Rudy Project Tralyx.
It is not an absolute recommendation, and here each person's criteria greatly influence.
We go to the last point: lens treatments.
Example of glasses with sweat and fogging
Mirror: Mirrored lenses have been very fashionable for several years now. Its main advantage is simply aesthetic, although they also provide a point of darkness to the lens.
Anti-fog: We mentioned it before. The lenses that incorporate this treatment have a layer on the inner face to minimize the fog caused by the sweat of the triathlete's face. They are premium lenses and their price is higher.
Ventilated: It is not a proper treatment, but these are small holes that are seen on the upper sides of the lenses, which are intended to improve the perspiration of the lens.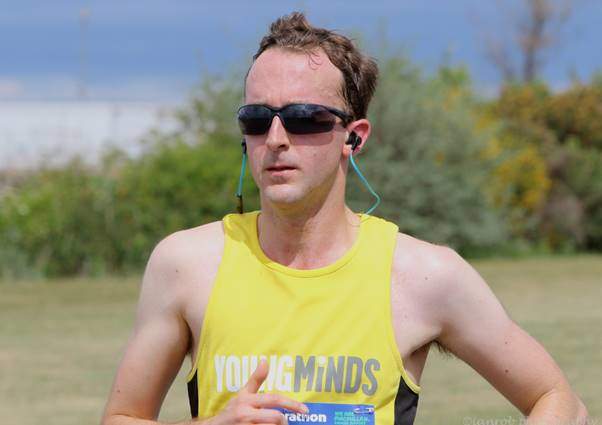 Hydrophobic layer: It is also a high-end treatment that makes possible drops of rain or sweat slip through the glass and do not disturb the vision.
Before moving on to the next point, where we will talk about the materials, it goes without saying that the crystals must carry their corresponding homologated protection against the UV until the 400nm.
3- Materials.
Before we talked about the lens, the polycarbonate It is the ideal material for its manufacture
. Polycarbonate is a organic plastic with high crystallinity and easily moldable. This means that it is very transparent and can be used in many ways.
It is from one very high impact resistance, which makes it a material widely used in bulletproof crystals.
It also has a high UV protection, almost 97% absorption thereof.
I would say that 99.99% of all sports glasses on the market are made of polycarbonate. Now, many brands will want to sell you that have developed a new material much more resistant, with better optical properties and much lighter.
Yes, it may be true, but those materials are derived from polycarbonate, it could be said that it is high-end polycarbonate.
For example, the Oakley Plutonite.
This registered trademark is a type of polycarbonate with better properties than the standard: greater transparency, greater resistance to shocks and greater resistance to abrasion. That last one is an advantage because the biggest drawback of the PC is that it scratches quite easily.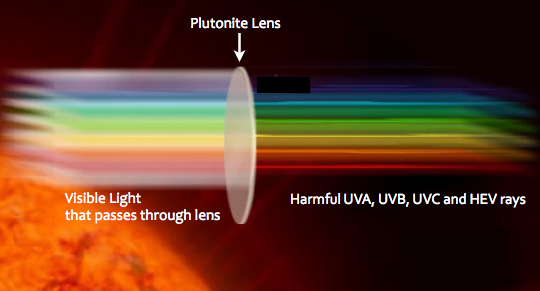 To the polycarbonate can be added many of the aforementioned treatments: mirror, antifog, polarized, etc.
Now let's talk about the mounts.
Traditionally, eyeglass frames were made of injected plastic and acetate.
Acetate is a way of calling two materials cellulose acetate propionate and zilonite, which are cellulose-derived compounds, very economical and acceptably light.
At present, no sports glasses worth its salt use these materials, but the entire industry has turned to lighter and stronger materials.
The star is the TR-90, which is a nylon fiber (derived from cotton). Excellent flexibility, strength, lightness and price. Within the TR-90 some brands have improved it and put its own name, as Rudy Project did with its registered trademark: Grilamide.
In the end it is the same but with another name and some improvement.
We start talking about two high-end materials:
El carbon: well known in many sectors, it is a material of extraordinary lightness and very resistant. It has a catch and is that it is not very flexible.
El graphene: It is also fashionable and is a derivative of graphite, which in turn is a derivative of carbon. Properties similar to the previous one.
These last two materials have been adopted by the big brands. Being strict and honest, they do not mean a significant improvement over the TR-90.
The rubber parts, bridges and terminals should be made of hypoallergenic silicone. Like everything in life, there are different scales in silicone quality. The big brands adopt the highest quality and give them their own names.
4- What to do if it breaks?
This question may seem a truism, but we tell you why we have put it as an important aspect to consider.
Normally, if the glasses are broken you buy another one. Or maybe not.
It depends on what you break and it depends on the glasses, that is, it depends on the price of the glasses. We will talk about this section in the next point.
If your glasses suffers a fall and a glass or screen is broken / damaged, ideally you would have chosen a glass with the glasses interchangeable crystals. The vast majority of sports glasses have this property, but there are still many that do not. Even high-end ones like the Oakley EV-Zero.
If your glasses are damaged and you can change the lenses, by asking for a replacement the thing is solved.
But what if a rod breaks?
It depends on the glasses you have chosen, you can also request a replacement at your optician or sunglasses stores chosen. This It is applicable to ranges from a certain range. An inexpensive sports glasses may not have these parts.
The same happens if you split the front in half. Although in this case, and as they say, it will cost you more the collar than the dog.
So remember: if the lenses or the rods are damaged, you can order spare parts. You don't have to buy a new glasses.
We go to the last and expected point
5- Prices of sports glasses.
How much to spend on a sports glasses?
The calculation is very simple: the more expensive, in general, the more benefits you will have.
We can find sports glasses from 25 € to about 300 €. There are more expensive ones but in general they will be exclusive collections without the price increase contributing any type of added value.
The choice depends on your circumstances. We recommend that Review the most important points that we have told you in this article and decide accordingly.
It is very likely that you can find a sports glasses around 60 € where they can change the lenses and other spare parts, which have a adequate comfort and that are light and resistants. But as a general rule, at a higher price, higher performance.
Do not be afraid to spend little on a sports sunglasses, if you buy them in a store with guarantees the lenses, which are the most important part, will have their correct ultraviolet protection.
Also do not be afraid to spend a lot, if you have any problem with them the manufacturer will respond both in guarantees, as in terms of spare parts.
So you decide as far as the investment is concerned.
In this article we have given you toda the necessary information about the characteristics of sports glasses, so now it is in your hand to make the best possible selection.
You can opt for make your purchase in an online store, or do it in a physical store. If you decide online, make sure they have a correct return and warranty policy. That way you won't have surprises if you have to return them because you don't like them or because they get damaged.
We hope you liked this article and share it on your social networks.
See you soon
Gerardo Zarzo. optical optometrist in Sunglasses Restorer.