We analyze the 226ERS Face Mask sports mask
226ERS has launched its Face Mask protective mask onto the market, a useful solution for sports practice.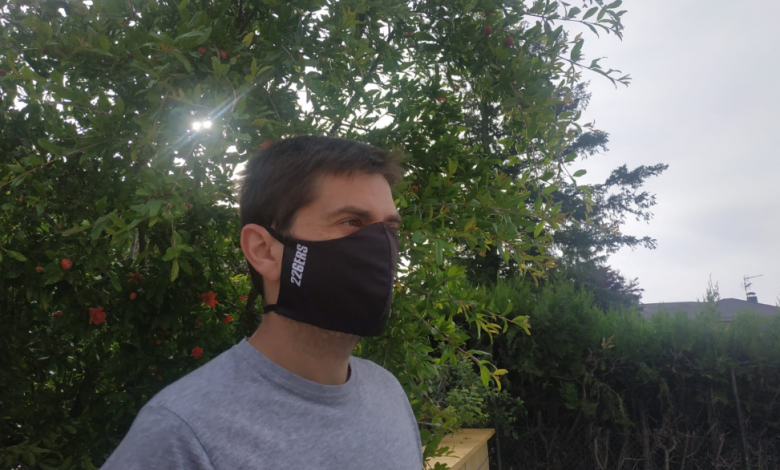 The Spanish brand specialized in sports nutrition, clothing and accessories 226ERS has launched its Face Mask protection mask ideal for practicing sports.
This mask covers the entire face and can be used both for day to day how to do low intensity sport
Has a built-in filter, in process of homologation by AITEX Textile Research Institute and is reusable
Keep in mind that these types of masks are the so-called hygienicIn other words, it hinders the transmission of respiratory secretions that are generated when speaking, coughing and / or sneezing, by the user who wears it.
It is not an EPI mask or a medical device, it follows the motto, "protect yourself and protect others."
The hygienic masks they are a complement to the physical distancing and hygiene measures recommended by the Ministry of Health in the context of the COVID-19 pandemic.
It has two anchorage positions
This mask, offers two positions to put it on, one with the elastic below the ears, and one above.
It achieves this thanks to its shape, which allows it to be perfectly attached to the top of the nose
The first, much more comfortable, It allows you to breathe better since it leaves a space at the bottom.

The other position adjusts the mask much more and is ideal for situations where you have to have more protection.
His design
This mask it has 3 models and one for children, where it is very soft to the touch and adjusts very well to the face with the 2 positions it has.
Features
Some of its characteristics are the following
It is composed of 2 layers
Outer layer: T

water-repellent microfiber polyester (liquid repellent) look and awaiting the STANDARD 100 by OEKO TEX® certification that guarantees its quality,

Inner layerr:L

oneta high density polyester. This layer offers extra resistance to the mask
226ERS Face Mask it is reusable so that can be washed and reused whenever you want, provided the manufacturer's directions are followed
Regarding its use for sport
This mask you can take a long time doing sports at low intensities. Keep in mind that it is much more comfortable in the anchored position that goes below the ears, since it allows you to breathe more comfortably.
In the other position it is much more difficult to breathe while doing sports, but it is ideal when we cannot keep two meters apart.
Remember that The use of the mask is mandatory, provided that the safety distance cannot be maintained.
Keep in mind that this mask it is not indicated for high intensity sports, but it is a good option for other types of activities abroad
What we have noticed when trying it
Easy to put on and take off

We like the two anchor positions

Very soft on the outside

Nice on the inside fabric

In the anchored position below the ears it is very comfortable

You can breathe well at comfortable rates, running and cycling

In the up position, it adjusts much more, you can feel more pressure and it is more difficult to breathe during the exercise.

We have not noticed any chafing during training

Ideal for low intensity sports, cycling, walks, etc.
The manufacturer's recommendations must be followed to manipulate and clean the mask, thus guaranteeing its maximum durability, safety and correct use.
The garment can now be purchased on its official website: