We analyze the ASICS DYNABLAST shoes
The DYNABLAST model is ideal for runners with a neutral footprint with medium rhythms.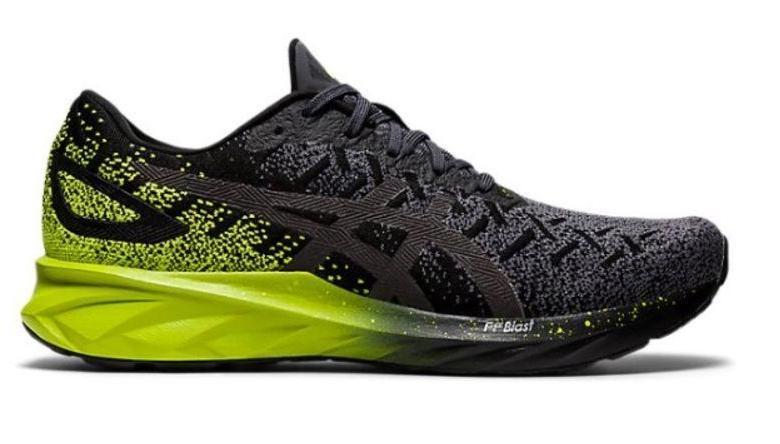 Thanks to the FLYTEFOAM technology from its sole, ASICS offers today two models with great damping: DYNABLAST Y NOVOBLAS.
From Triathlon News we analyze the first of them (DYNABLAST) with very good feelings.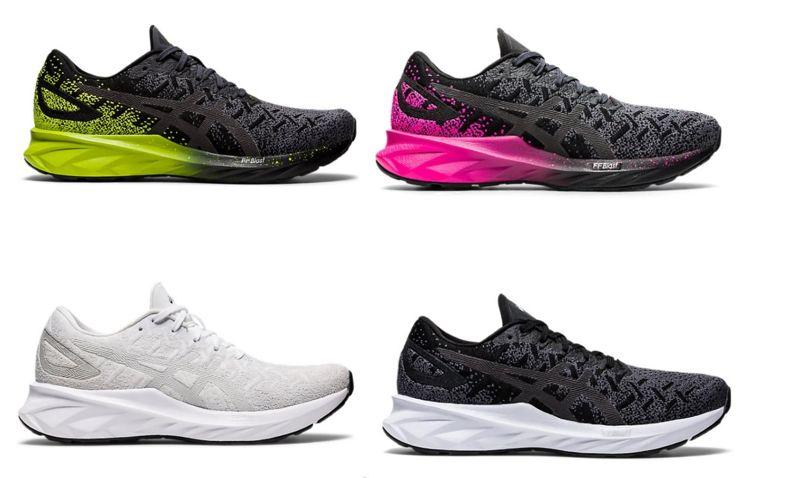 Who is DYNABLAST for?
ASICS has designed this model for neutral tread runners / triathletes with medium rhythms, who are looking for a solution for their running training on asphalt and that is really an important piece of information when choosing a shoe to have cushioning and stability in their tread.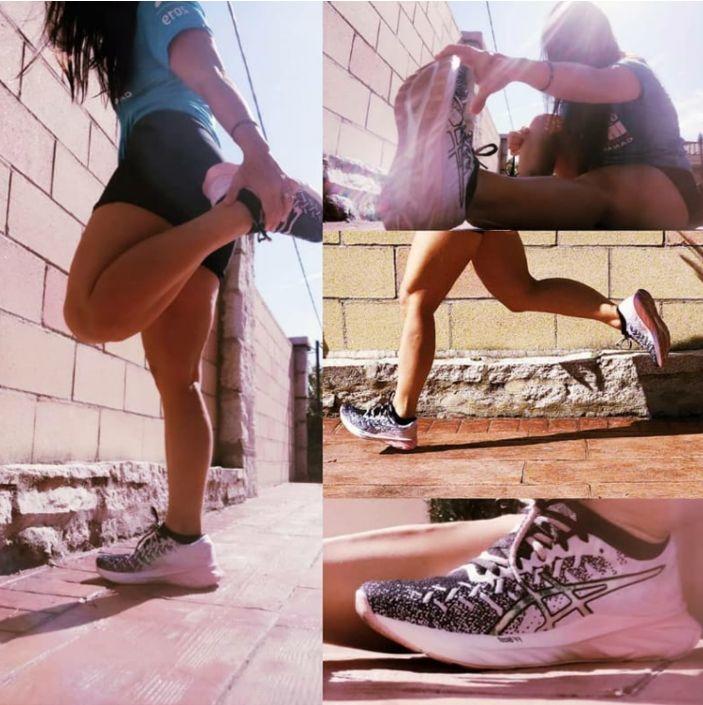 General Information
| | |
| --- | --- |
| First Name | ASICS DYNABLAST |
| Tread Type | Neutral |
| Runner Weight | Medium |
| Medium pace | Medium |
| Sole Type | Designed for asphalt |
| Cushioning | High average |
| Stability | Alta |
| Reactivity | Alta |
| Drop | 12 mm |
| Weight | 249 gr male / 234 gr female |
| PRICE | PVPr 120 € |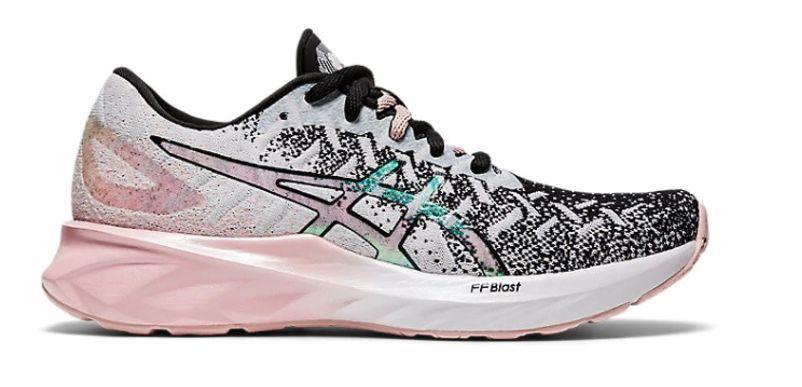 Technology
SOLE: AHARPLUS rubber
CUSHIONING: FLYTEFOAM Blast
FABRIC: Maya exterior
Our sensations
For runners or triathletes, we recommend ASICS DYNABLAST as a good option for training sessions or medium series on flat surfaces of asphalt or athletics track since its sole has been designed to offer greater performance on this type of ground.
Thanks to its AHARPLLUS rubber sole, this shoe has a good grip while being a resistant and durable sole.
For rainy days, it has grooves in it designed for rainy or wet ground situations that make it safer.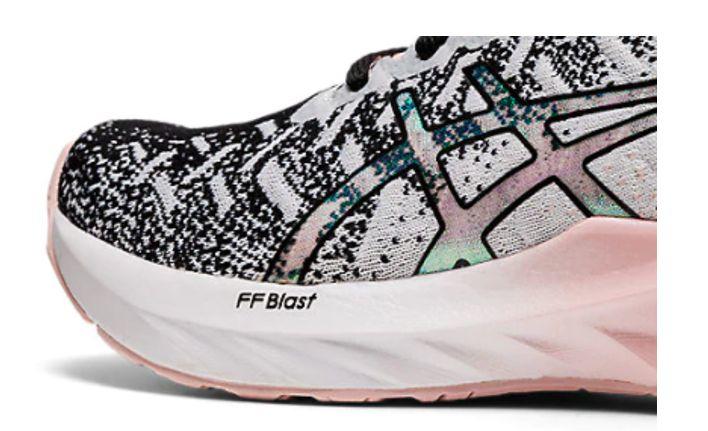 Thus, ASICS presents two reference models with FLYTEFOAM technology: NOVOBLAST and DYNABLAS.
Both have a soft and reactive touch that we are usually used to, which helps improve training rhythms.
It is softer and more reactive in the NOVOBLAST model since having a higher height and therefore a greater amount of FLYTEFOAM material in its sole offers greater cushioning than those analyzed in this article: DYNABLAS.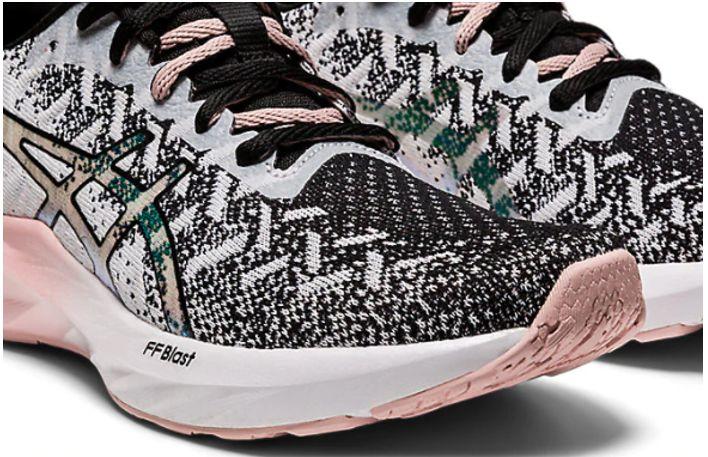 On your fabric it has a soft mesh that adjusts the foot like a sock, also providing excellent air flow, keeping your feet cooler during races.
Also highlight the reinforcements that it has in the heel area, holding the ankle very well, which give great stability to the tread, from our point of view something very useful when making turns or changes of direction.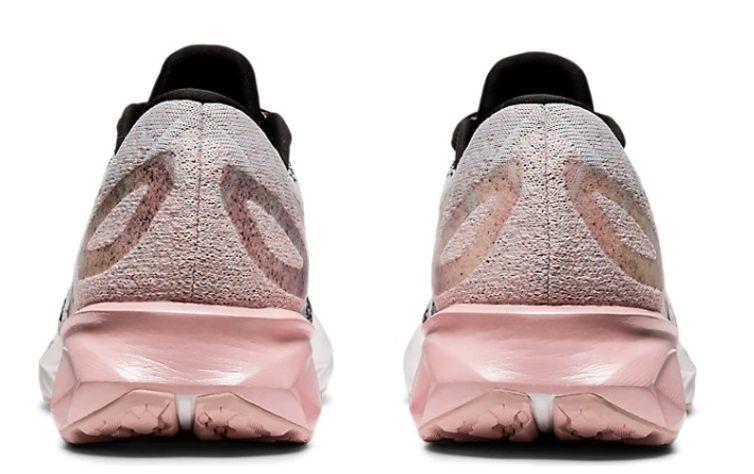 NOVOBLAST OR DYNABLAS Which one to choose?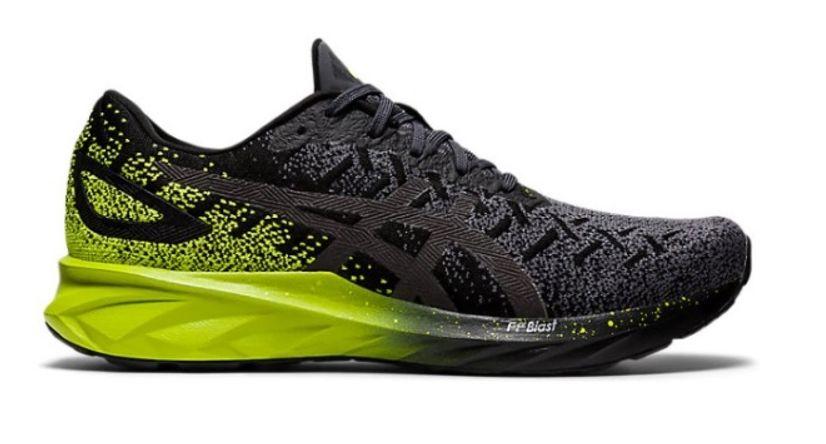 Your model is DYNABLAS:
If you seek or prioritize cushioning
Without neglecting stability due to some type of previous injury or hypermobility (for example, instability in the knee or ankles) or because you run on uneven asphalt and not wanting to take extra risks when your footprint is not assured.
The reason is because having a smaller difference in height on the sole than NOVOBLAST, we consider that it provides greater stability in the tread.
If you haven't used cushioning
We also recommend it if you have never owned shoes with great cushioning It is good to start you and have the first sensations.
Another piece of information is that its RRP is 20 euros less than the second having in this way a very competitive price
It must be taken into account that ASICS is a brand with a long history and reference in the world of running with excellent quality and results of all the models that it offers for running.
Your model is NOVOBLAST:
If you prioritize cushioning and your tread is stable and / or you run on smooth asphalt
Although its price is somewhat higher than DYNABLAST, its sole has the maximum cushioning and the feeling when running with them is incredible.
2 recommendations to keep in mind
Before buying this shoe, we recommend do a footprint test to know if your footprint is pronator or neutral in order to choose the right model and avoid possible injuries.
Both models that we talk about in this article are neutral, but if you have another type of tread, you can look for your model on the ASICS website where there are solutions for all types of runners.
We also recommend when buying the shoeto check well the foot number exactly.
The safest thing is to buy by "centimeters", since for example if your size is a 37 in Spain (EU), you can find "Size 7" on websites but they really refer to the US, which would be 38 in Spain.
It is safer to look by cm, in this case: Size 7 in EU, it would be 38 EU (Spain) or 24 cm
Pros and cons:
PRO:
Cushioning
Stability
Good quality / price
CONS:
Q Cupping Score:
| | |
| --- | --- |
| Design | 9 |
| Stability | 10 |
| Traction | 9 |
| Lightness | 8 |
| Durability | 8 |
| Price quality | 10 |