INVERSE's Black Days are here. Up to 50% discount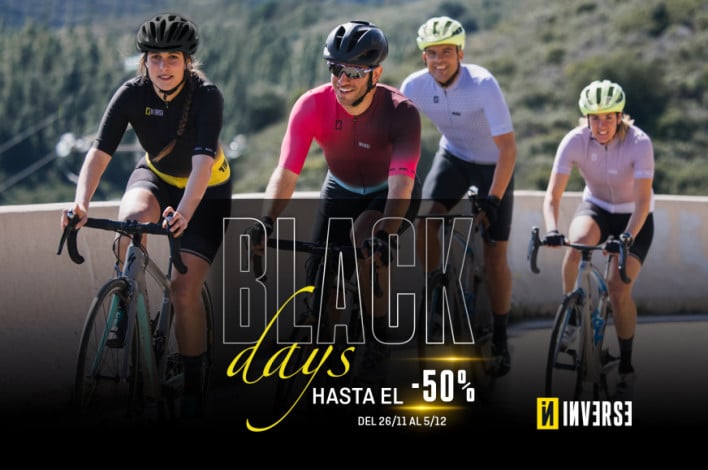 INVEST, a reference brand in the world of sportswear announces the beginning of the Black Days with attractive discounts on more than 100 products.
What are the Black Days?
This promotion consists of 10 days of discounts of up to 50% in cycling, triathlon, running or trail running clothing.
The Black Days will begin on November 26 and will last until December 5, 2021.
The brand has chosen instead of doing only on Black Friday to extend the possibility of acquiring its clothing offers up to 10 days.
More than 100 discounted products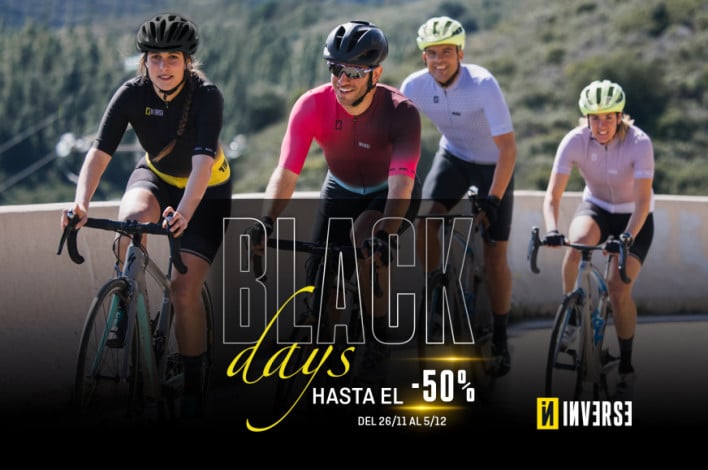 The Black Days of Inverse is a great opportunity to acquire, for example, a shirt and a cheeky from his 2021 spring-summer cycling collection.
But also, to acquire a wide selection of t-shirts y running pants and trail running with an incredible price and discounts of up to 50%.
Likewise, taking advantage of the recent presentation of new collection of the ON1 cycling brand, the whole range will also have an interesting discount during those days.
Inverse ON1 cycling jackets and jerseys are great value for money.
Learn More https://www.inverseteams.com/