This watch offers what really interests the triathlete, average pace, distance and speed
The Bryton 60 is a GPS watch focusing 100% on the triathlete that has a great behavior in open water. It has a record of swimming time, speed (Km / h) and the average rhythm that has been swimming (min / 100m)
The Bryton 60 behaves very regularly in open water. It is convenient once connected to wait 3 'to 5' so that it receives the signal correctly and thus avoid any difference in distance when starting to swim, since it can give more or less meters, so it is interesting that let the GPS "rest" to get the signal correctly.
For those who swim in the pool, Bryton 60 does not have a system for swimming in covered areas, although it has the function of a stopwatch to know the time we invest in series, continuous swimming, etc.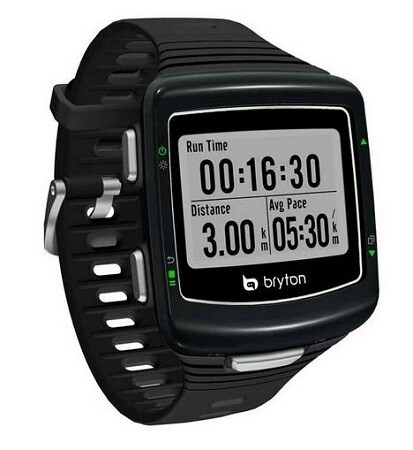 They have carried out several analyzes in open water (12) with the Bryton 60 and compared to other colleagues who carried different GPS systems, the differences have been minimal.
It should be noted that among GPS systems of the same brand there were also insignificant differences, therefore it can be said that the distances offered by the Bryton 60 offer a total accuracy.
In conclusion, after analyzing this clock I would highlight the usability it has in the swimming sector, as well as in the running and cycling. On the other hand it is interesting what intuitive that is, since at all times the screen offers us the necessary information to train correctly.
Personally I am very happy with him, because in open water really offers what interests me, Average Rhythm for each 100 meters, training distance, speed in Km / h (less interesting) and the time spent in this training. If I want to investigate more, the software is in charge of offering me more data. It is an interesting device to manage and control the workload in your planning.
Further information: http://corp.brytonsport.com/products/cardio60?lang=spa
You can buy this watch in this link:
Marcos Miranda