Articles Sports equipment
Are you looking for a MAXIMALISTA shoe model? Skechers Gorun MaxRoad 3 Ultra your best option.
If you are looking for a comfortable shoe, with a lot of cushioning and light weight, the Go Run MaxRoad 3 Ultra are ideal.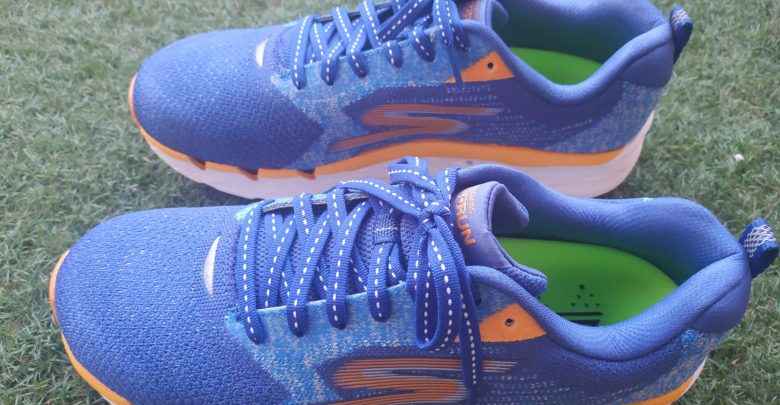 Skechers Go Run MaxRoad 3
0.00
Pros
Maximum cushioning
Very light
Sensation of stability
Good ventilation
Comfortable to put and remove
Recommended for triathletes
Cons
100% for asphalt
Mid-high runners
For those who like cushioning
Although the current was fashionable for a few years "Minimalist", There have been several reference brands that have also continued to bet on the"MAXIMALISM"That little by little it has been getting stronger, and being sincere to a great majority of the runners and triathletes they still like the cushioning, subjection and" comfort ", there is no more to take a look at a multitudinous event, and more When talking about long distances where the cushioning and protection premium even taken to the extreme.
From Triatlon News we wanted to try the Skechers model " Go Run MaxRoad 3 Ultra"That perfectly fulfills these characteristics and that today we want to share our conclusions with you.
Is a Footwear called "maximalist" for asphalt, which has M-Strike technology that make it a special mention for lovers of this type of shoe. For those who do not know him M-Strike is the name given by Skechers to the Half-sole shape , shaped like a rocking chair, reduces the impact of the heel improving the career technique.
With a weight of only 244 grams, the brand with this shoe has managed to have one of the lightest on the market of the "maximalist" type, since it has its star compound ULTRA FLIGHT, which has allowed them to reduce weight without sacrificing at all of its great cushioning, the Strong of the Max Road.
The ULTRA FLIGHT compound is lighter than its predecessor, the FLIGHT GEN
The sensations when you put them on, are those of all the Skechers, it's as if you're walking with "house slippers" or better "above the clouds" this is what is usually heard commenting among its users that together with the great adjustment and its comfort make a shoe ideal for shooting at medium rhythms with maximum cushioning
Another point that we liked is the Quick Fit, un hook on the back of the shoe that makes it easier to put on and take off the shoe faster, ideal if you use them in some short triathlon.
Who are they indicated for?
They are ideal for athletes of medium-high weight, with medium rhythms that seek an improvement in their technique and above all a great cushioning
Here are some of its technical characteristics:
Weight: 244 grams (Size 42,5 Man, Woman 37 -190 g)
Profile: 26 mm in the heel, 22 mm in the forefoot, 4 mm in drop
Sole: Parametric Web of great lightness, durability and flexibility, provides a multi-surface traction.
Upper flat knit with virtually no seams, provides great support, comfort and breathability.
Molded buttress for stability and adjustment.
Flexible grooves on the front of the foot that allow greater flexibility and a smoother transition.
Mid-foot strike promotes a more efficient footfall in each stride.
Drainage technology in the sole.
In conclusion
If you are looking for a comfortable shoe, with a lot of cushioning and light weight, the Go Run MaxRoad 3 Ultra are ideal.
They are designed for medium weight athletes, with average times that seek cushioning. Although it seems that this type of shoe will cost you to get used to, from the first strides notes comfort and cushioning to be able to roll miles and miles with great support and adjustment.
Type of broker
Medium or high weight
Rhythms
4: 15-4: 30 in marathon
POINTS AGAINST:
Finishes are 100% for asphalt, the fabric the shoe could tear or snag easily if you use it in a trail race, which we do not recommend either because of its sole as it is specific for asphalt.
POINTS IN FAVOR:
Maximum cushioning
Very light
Sensation of stability
Good ventilation
Comfortable to put on and take off, recommended for triathletes