Angelina Calzino Endurance Sports Socks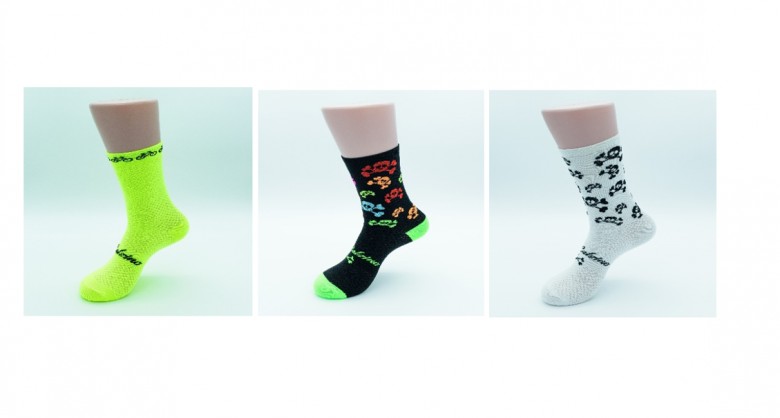 Angelina calzino is a new brand of technical sports socks which was born in Spain and has specific models for cycling, running or trail running sports.
Its beautiful design stands out, material quality and that have been specifically designed for each sport
AIR cycling sock
This is a technical sock designed for use in warm seasons.
To make it perfect in the spring and summer season uIt uses a net weave in the foot area that provides minimum thickness, maximum breathability and touch.
Another of its characteristics is that it is compressive in the 22 cm shaft area, to facilitate venous return and improve blood circulation.

It is composed of :
50% Meryl (bacteriostatic fiber)
17% Coolmax (polyester yarn for sweat)
13% Lycra (improves adaptation)
20% Rubber (for compression)
Marathon or Ultra Trail sock
It is specifically designed and thought for long-distance races such as marathons or Ultra Trail
Its characteristics include its differential compression points and the combination of yarns and weights, which facilitate breathability and cushioning of the impact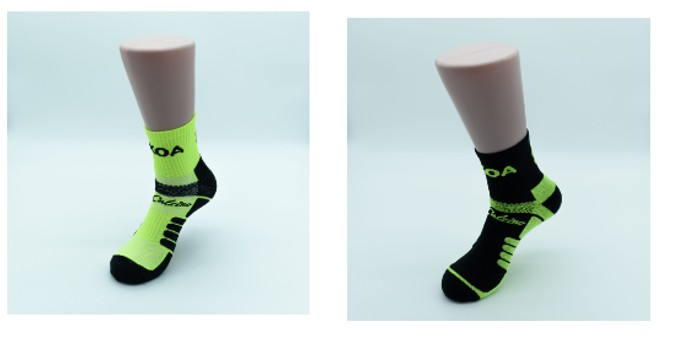 Regarding its composition, it has the best qualities of Coolmax, Lycra, and «Quitina»,
Chitin is a specific tissue, which has unique skin regeneration, healing and antimicrobial properties, something important if you are doing sports for a long time.
Sock for winter
In addition to the previous models, Angelina calzino has another model for practice sports in winter.
Technical sock specially designed for the coldest times of the year.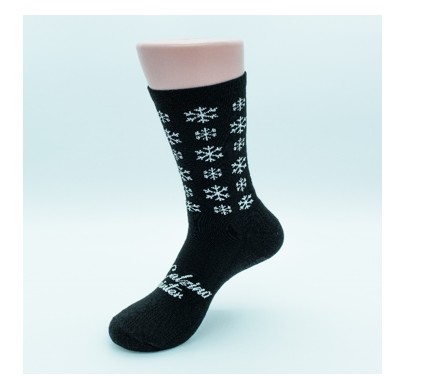 Regarding its composition, the following fabrics stand out:
Thermolite, a hollow fiber that provides insulation and moisture transport capacity.
Coolmax, exports the humidity favoring its evaporation.
Copper wire on the sole of the foot, which acts as a "radiator", collecting heat and maintaining it, thanks to its conductive properties.
All these models have a wide range of sizes and colors, you can consult their entire catalog on the website https://3koa.com/calcetines-angelina-calzino/