Decathlon discounts for swimming, cycling and running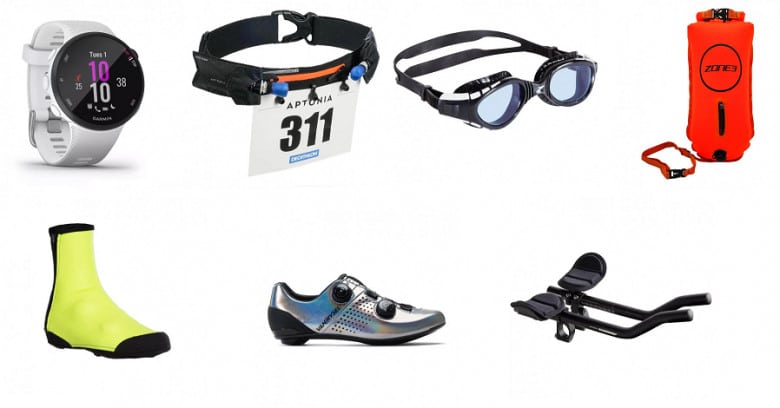 Decathlon It is a benchmark in the world of sports and every day it launches new products for different sports on the market.
Specifically for triathlon it has a brand called Aptonia that has clothing, material, specifically designed for the triathlete
In this article we collect some of the discounts that can be found on their website related to any of the sports of triathlon, swimming, cycling or foot race
Decathlon discounts on GPS
GARMIN FORERUNNER 45S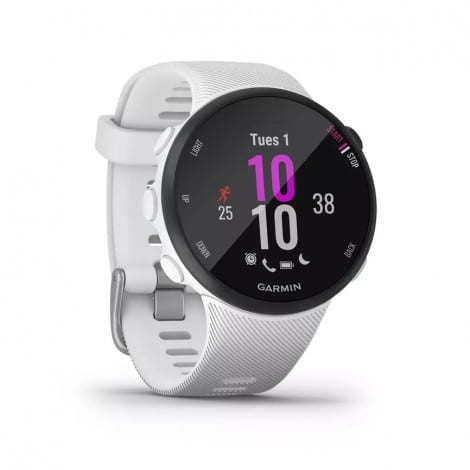 The Forerunner 45 is a connected GPS running watch with all the running features you need and a sleek, lightweight design.
Advantages of the product
Speed, distance, pace, wrist heart rate monitor, cadence
Garmin Coach training programs or creating custom workouts
Up to 7 days in connected watch mode; up to 13 hours in GPS mode
Integrated security and monitoring functions
Price: Price: € 189,99 −10% / € 169,99 Buy
GARMIN FENIX 6 SILVER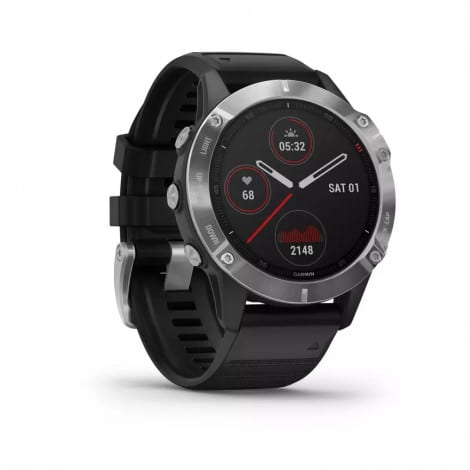 Designed for athletes and adventurers ready to take on any challenge
With the best features of our outdoor and training watches, the Fenix ​​6 is the ideal multisport GPS watch for those who want cutting-edge performance.
Advantages of the product
GPS / GLONASS / GALILEO, wrist heart rate monitor, barometer, ClimbPro function
PacePro function: pace management based on running profile
Power Management function to manage the battery
Garmin Pay ™ contactless payment solution
Water resistant (10 ATM)
Price: Price: 549,99 € −9% 499,99 € Buy
LONG DISTANCE TRIATHLON SALE BELT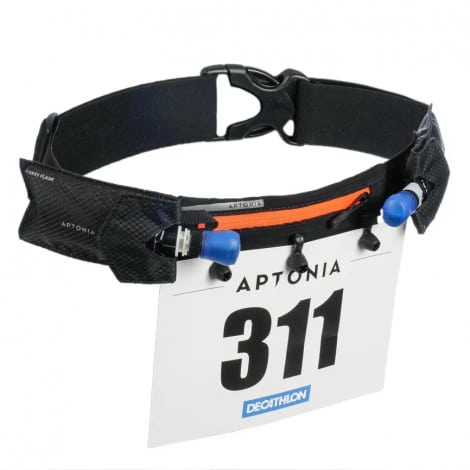 Race belt for your long distance triathlon races.
Advantages of the product
Self-adhesive straps and pockets to carry what you need on a long run.
Self-adhesive belt strap for one-touch access to the G-Easy.
The belt does not move thanks to the silicone band.
Price: Price: 9,99 € Buy
Decathlon Swimming Discounts
SWIMMING GOGGLES SOFT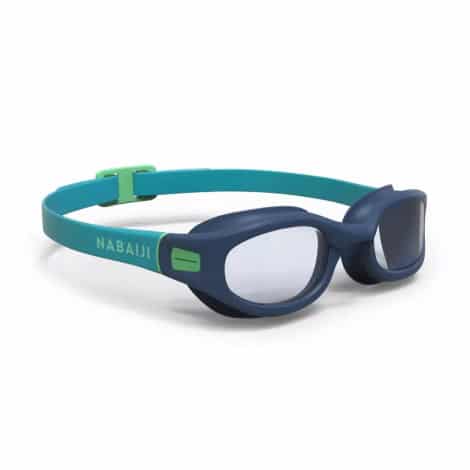 Swimming goggles for beginner swimmers who want to start swimming freely.
These easy-to-use SOFT swim goggles offer you the widest field of vision in the range, as well as easy rear adjustment.
Advantages of the product
Enjoy swimming with a clear vision thanks to the anti-fog treatment.
Enjoy the best field of view in the range: greater than 160 °
Enjoy the good support of these swimming goggles.
Adjust your glasses thanks to the notched strap and back buckle.
Watertightness / Impermeability
Swim without water in the glasses with the flexible and watertight joints.
Price: Price: 9,99 € −30% 6,99 € Buy
SPEEDO FUTURA SWIMMING GOGGLES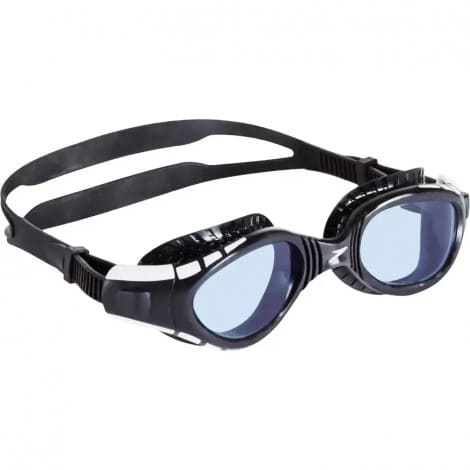 SPEEDO has designed these swimming goggles for advanced swimmers.
Versatile training swimming goggles based on Speedo BioFUSE technology that offer maximum comfort, perfect ergonomics and visibility.
Advantages of the product
Wide lenses for great visibility.
SpeedFIT system: fast and precise adjustment. Flexible silicone bridge.
Watertightness / Impermeability
FLEXISEAL gasket with grooves to reduce pressure around the eyes
Multi-density frame molded around the lenses.
Anti-fog treatment.
Price: Price: 19,99€ Buy
ZONE3 SAFETY BUOY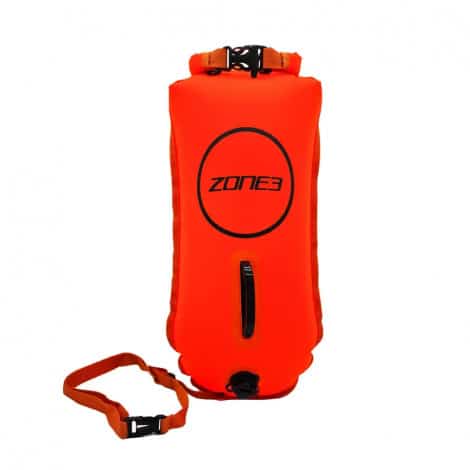 Designed for safety and storage when swimming in open water.
When the buoy is empty and flat, the internal area of ​​the bag measures 50 cm x 35 cm and has a capacity of 28 liters, leaving plenty of room for dry clothes, towels, flip-flops, etc.
There are two high visibility buoy colors, one orange and one pink.
Price: Price: 38,00 € −21% 29,99 € Buy
NEOPRENE ZONE3 ASPIRE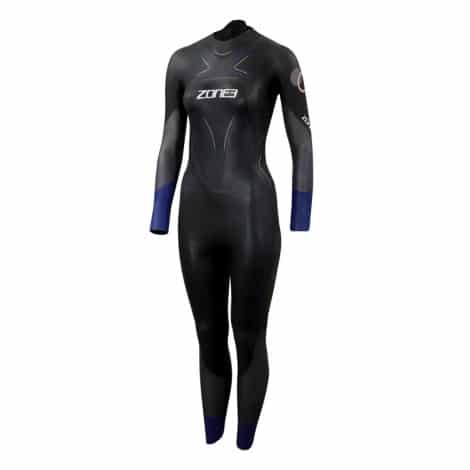 One of the highest rated wetsuits of the last decade that has won a wide range of industry awards.
Advantages of the product
New integrated one-piece chest and shoulder panel design that increases the total area of ​​the 1.5mm Yamamoto SCS material.
This increases flexibility throughout the 360 ​​° through the torso, resulting in a better fit around the shoulders and chest, also increasing the flexibility and distance achieved with each stroke. Therefore, it helps conserve energy, swim faster, and improve endurance.
This new version includes a new laser cut collar that allows a more precise fit without any discomfort around the neck.
The Aspire is equipped with other features to promote the fastest and most energy-efficient swim possible. The key features include:
Yamamoto premium SCS fabrics
39 designed to ensure excellent flexibility, comfort and performance throughout the body.
The dynamic nano 'SCS' coating applied to the neoprene creates almost zero resistance through water. A drag coefficient of only 0.021 compared to 4.0 for normal wetsuits. The SCS lining also prevents the suit from absorbing water, thus avoiding excess weight in the wetsuit.
Superior flexibility and comfort with 7x expansion compared to conventional wetsuit materials.
Material derived from limestone instead of petroleum, offering a 23% higher closed cell structure
Price: Price: 75,00 € −10% 427,50 € Buy
Decathlon cycling discounts
RACER ROAD CYCLING MONKEY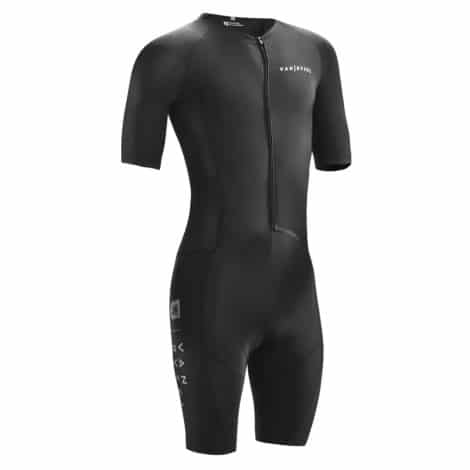 Inspired by the professional world, this warm weather suit provides exceptional comfort in training and competitions.
This cycling suit adapts to your body like a second skin. Provides an essential sense of freedom.
Advantages of the product
Mesh pieces (ultra-breathable fabric): on the sides.
Very tight cut. Elasticated thighs and sleeves.
Back: 3 pockets. classics and 1 bowls. zipper
Fabric from recycled bottles to reduce environmental impact.
Price: Price: 119,99 € −17% 99,00 € Buy
ROADR CYCLING SHOE COVER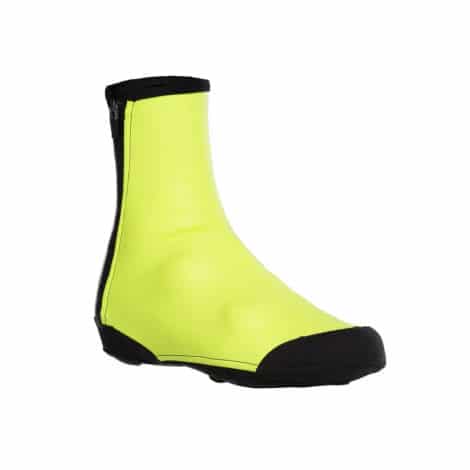 Shoe covers designed for road cycling in cold and wet weather thanks to its watertight seams and the smooth water-repellent component.
Advantages of the product
2,5mm thick, with inner fleece
Water-repellent outer coating and watertight seams to limit water ingress
Easy to put on / take off
Wide entry through the back of the product, zip closure
Price: Price: 29,99 € −16% 24,99 € Buy
VAN RYSEL ROAD CYCLING SHOES
The shoes that have won the Giro in 2019 and the Tour in 2020 with Nans Peters.
Created for performance without compromise, thanks to the ventilated and extremely rigid 100% carbon (Made In Italy) sole.
Advantages of the product
100% CARBON sole (made in Italy) for even more efficient pedaling
4 cable passes and 2 micrometric wheels for a perfect fit
312 grams in size 43 (45 g of the thermoformed insole)
Sole with two ventilation holes for air inlet and outlet.
Buttress on the toe to avoid damaging them at stops.
3D mesh inside, quick drying
Price: Price: 129,99 € −3% 124,99 € Buy
CULOTTE RC500 LIMITED EDITION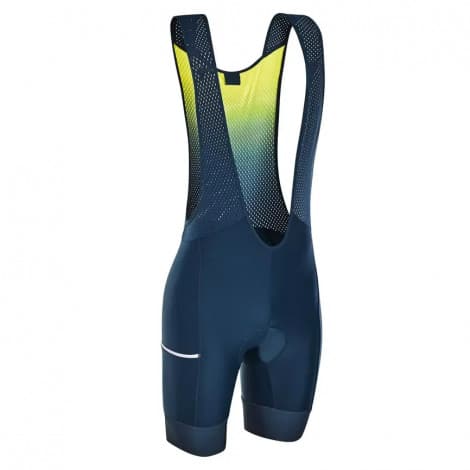 The RC500 shorts do not stand out thanks to its mesh straps and ergonomic pad with gel inserts. Very practical pocket on the outside of the thigh, easy access while you circulate.
Advantages of the product
Ergonomic pad with gel inserts to absorb vibrations and shocks
Slim fit that does not compress and 100% mesh straps that do not bother.
Wide elastic and silicone strap on the thighs.
Elastic straps that adapt to all torso sizes.
Active evacuation of sweat to the outside to promote quick drying.
Very practical pocket on the outside of the thigh, easy access while driving.
Price: Price: € 40,00 € 39,99 Buy
LONG DISTANCE TRIATHLON COUPLING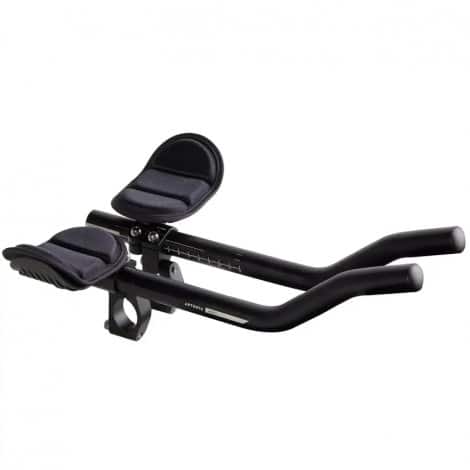 Decathlon has created these extenders for triathletes looking for a more effective position on the bike over long distances
Advantages of the product
You can adjust the length of the bars as well as the armrest.
5mm thick armrest foam 40º angle for natural grip
Ease of assembly / disassembly
Accessible screws Bar graduation Compatible handlebars ø 31,8 and 26 mm.
Aluminum 6061 490 grams
Price: Price: 39,99 € Buy
ISOTHERMAL DRUM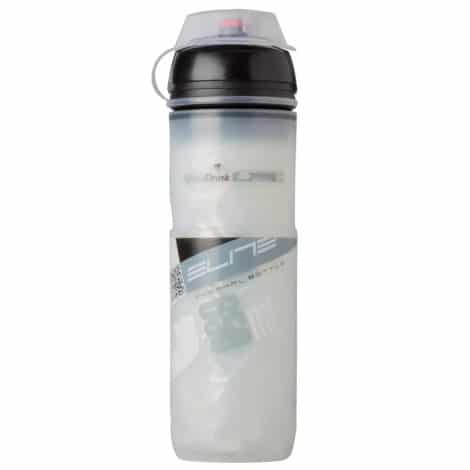 Designed for cyclists who want to limit the heating of their drink up to 2 hours.
Advantages of the product
650 ml.
Up to 2 hours for cold liquids. Isothermal double wall structure.
Thermoplastic rubber push-pull valve and protection cap.
Solid and flexible bottle.
Compatible with all bottle cages on the market.
Price: Price: 11,99 € Buy
SPIUK ZIRION BICYCLE HELMET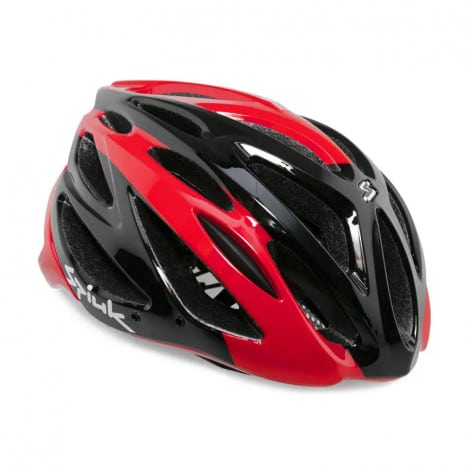 Unisex helmet, ideal for use with mountain and road bikes, we simply change its appearance by mounting or removing the visor.
Advantages of the product
24 ventilation openings
284 grams in size ML
Perimeter fastening with roulette and W-Precicion X2 technology
Removable visor and pad with anti-insect net
Built in EPS with high quality In-Molding technology.
Price: Price: 44,99 € Buy
Discounts Decathlon Race on foot
MIZUNO WAVE ULTIMA 12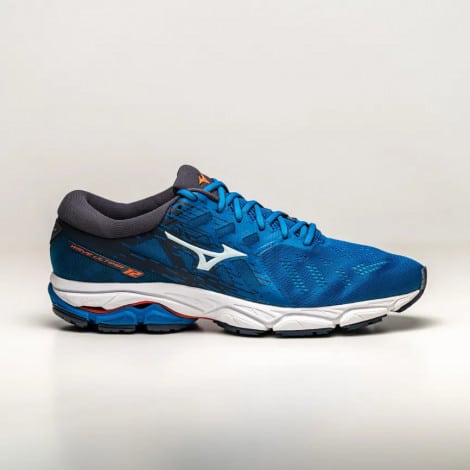 Stable, cushioned men's running shoes designed for intensive training on the road and stable trails.
Advantages of the product
Travel long distances in complete safety thanks to the Wave concept.
Seamless stretch and breathable mesh upper for optimal comfort
Devour miles thanks to the U4IC and U4ICX outsole in the heel.
The X10 grip limits abrasion over the miles.
Price: Price: 89,99 € −11% 79,99 € Buy
ASICS GEL ZIRUSS 4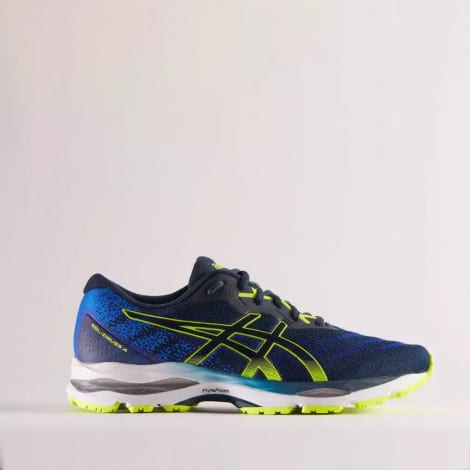 Men's running shoes designed for runners with a neutral tread looking for comfort when running.
Advantages of the product
The GEL ™ provides optimal shock absorption for maximum comfort.
SpEVA ™ foam midsole and Flytefoam ™ for cushioning and comfort.
TRUSSTIC SYSTEM ™ for optimal stability and foot support.
Resistance
AHAR + outsole for more grip and greater resistance.
Breathability
Optimal breathability thanks to the Mesh technology in nylon in the forefoot.
The seamless mesh on the upper limits irritation considerably.
Price: Price: 139,99 € −21% 109,99 € Buy