Gorun pure 4 by Skechers: maximum lightness and versatility for your daily workouts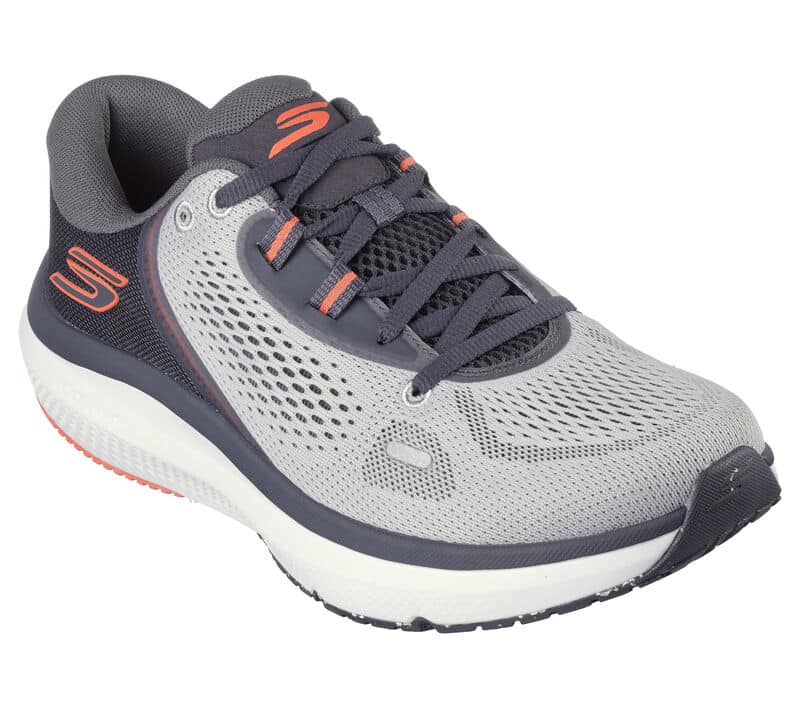 The fourth generation of the versatile shoe for daily training Skechers GOrun Pure It arrives ready to provide you with kilometers and kilometers of comfort based on lightness and cushioning.
Whatever your runner profile is, the Skechers GoRun Pure 4 It offers you agility, stability, great durability and all the cutting-edge technologies that are applied in the most advanced models of the American firm so that you can enjoy maximum comfort, smoothness and fluidity in transitions in all types of training, regardless of the distance.
Training shoe and occasional competitions
The Skechers GOrun Pure 4 is a training shoe and occasional competitions– with a medium drop of 6mm that is perfect for its Hyper Arc® biomechanical technology, which combines multiple arches from heel to toe to promote efficiency in each stride.
The Skechers GOrun Pure 4 also incorporates the new ultralight and responsive ECO FLIGHT™ EVA cushioning, an ecological, light, resistant and elastic foam made with 10% recycled materials.
This material provides great cushioning and response to offer you a very comfortable touch in each landing and promote fluidity in transitions.
In addition, its Skechers Arch Fit® insole, with a plantar arch certified by podiatrists, provides support to the entire foot, extra cushioning and, above all, a lot of comfort, as it helps adapt to the foot to reduce impacts and increase dispersion. Of weight.
Models for women and men
Skechers Go Run Pure 4 (women)

Check the models
Skechers Go Run Pure 4 (men)

Check the models:
More Features
Regarding the upper part, the Skechers GOrun Pure 4 incorporates a highly breathable, flexible and lightweight technical mesh which stretches to adapt to the foot and allows a good amount of air to enter the interior through its perforations.
Finally, the Skechers GOrun Pure 4, with a weight 238g in men's size 43 and 193g in the women's 40, they also have the latest Skechers technology to improve grip and stability.
the lasting Goodyear® high performance sole, manufactured with the same technology used by Goodyear Best All Weather Traction tires -developed with rubber based on soybean oil-, famous for their extraordinary grip on any type of surface, even with wet floors, and in a wide range of temperatures.