HOKA launches the new Mach X: built for training, ready for race day
Shoes with a plate that will help you pick up the pace so you can fly further and faster.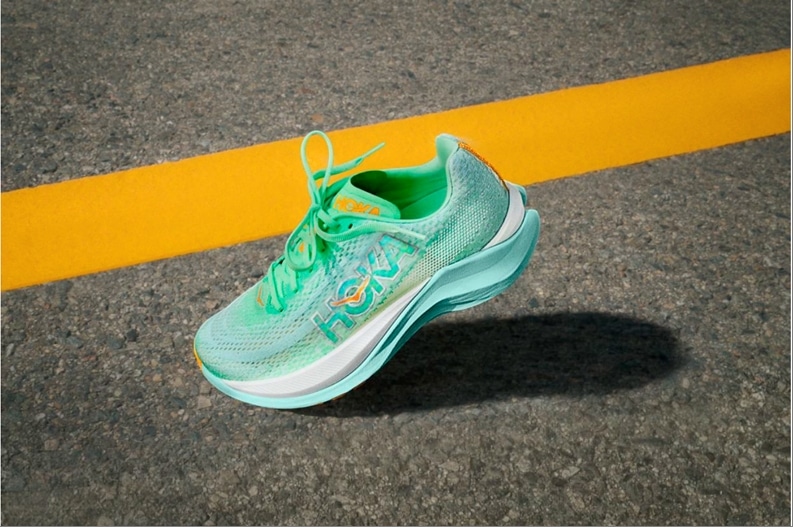 AHOKA® is proud to present the Mach X, a new model that pushes the limits of the award-winning Mach saga.
These new and versatile road shoes are designed to offer the necessary comfort for those looking for a daily plate training, and they are also fast enough to be with you on race day.
Responding to the demands of HOKA athletes, who needed a solution with plate inserted into the midsole for your specific training sessions at threshold pace, lThe Mach X combines the comfort and support of the Mach saga with the propulsion of the Pebax® plate.
The result is a shoe that allows you to keep up the pace by offering cushioning with great rebounde, responsiveness for that race day feel and the durability needed to rack up the miles without compromising and wearing down the body.
"The Mach X stands out as a performance shoe with exceptional rebound for runners looking to match the speed of our top-level athletes." explains Colin Ingram, HOKA Vice President of Product.
"We are proud to introduce a daily training model that is smooth and agile, providing the usual qualities of HOKA products. The Mach X is perfect for those looking to take off at full speed, literally."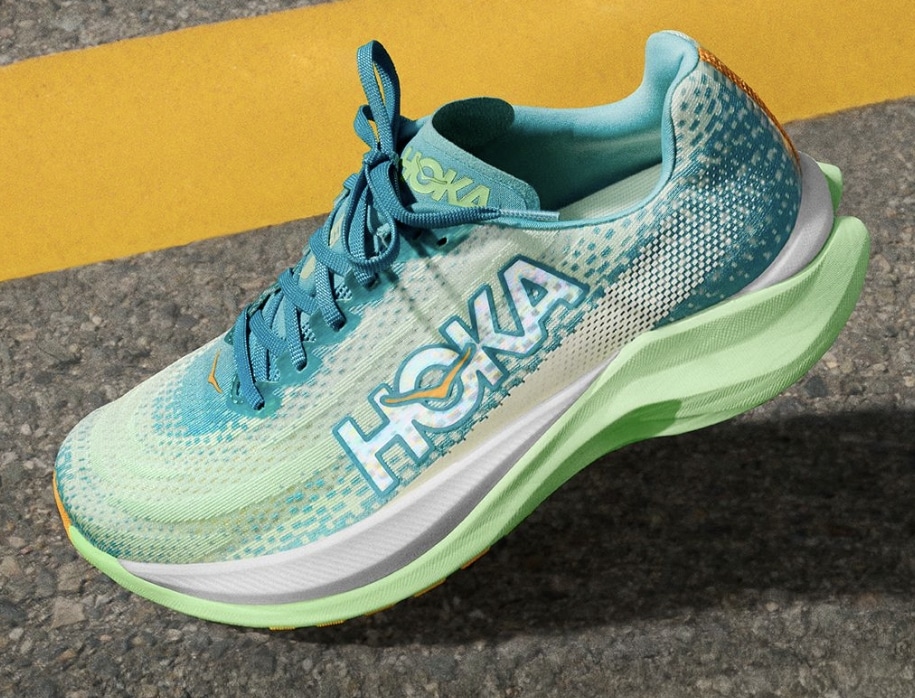 Run every day like in a competition
Through extensive product testing, the Mach X manages to offer a sharper, faster feel compared to HOKA's plateless models.
La Pebax® propulsion plate in the midsole, Combined with advanced foam compounds, they provide the perfect balance of propulsion and stability for everyday use.
The key component of the midsole, the PEBA foam, offers more bounce, while a slightly firmer lower midsole creates greater stability than a competition shoe, making it a perfect training shoe to face the resistance challenges before the race.
To ensure durability and traction, the Mach X features a more extended sole, assembled with innovative midsole technology.
The upper design incorporates a gusseted tongue and a creel jacquard construction that provides a perfect fit and an easy putting on. Lightweight breathability and fit details make the Mach X an ideal model for longer efforts.
Shortly, the Mach X will be available in selected centers and the El Corte Inglés website, as well as in a selection of specialist stores in Spain and Portugal.
Its weight is 227 grams in the women's model for size 8 US and 266 grams in the men's model in size 10 US. Her drop is 5 millimeters, with a 39 heel and 34 midsole for men and 37 and 32 for women.