HOKA ONE ONE launches the new Clifton Edge shoe
The culmination of all the footwear innovations of the brand to date.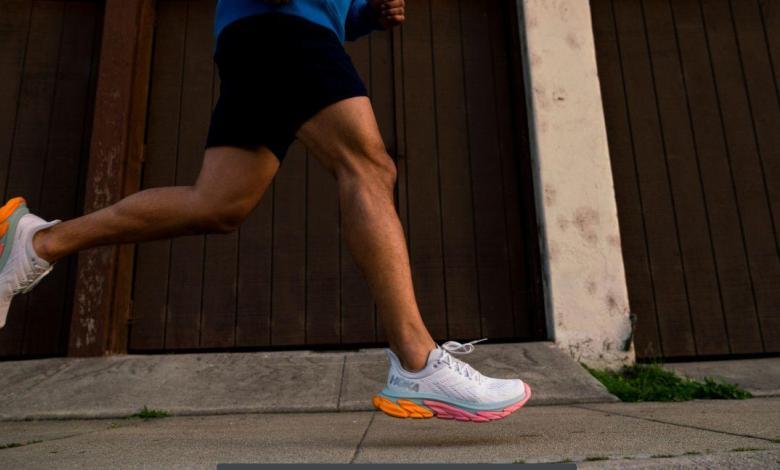 HOKA ONE ONE announces the launch of Clifton Edge, a new and innovative shoe designed to make athletes of all levels feel like they can fly.
In addition, this launch will be supported with the «HOKA Ekiden Strava Challenge" and a social network draws, which will bring athletes together in times of social distancing.
The Clifton edge present an unique extended heel geometry, designed to provide a smooth impact and the sliding sensation during movement; combined with the softest and lightest foam of all HOK shoes
The Clifton Edge is the latest pinnacle of the brand's unique and unmistakable approach to footwear. They are designed to provide the smoothest run on the asphalt.
The brand's new best-selling model
La Clifton edge it is the first model to be added as best-selling family extension from the brand, the Cliftons: The Cliftons were first launched in 2014 and the Clifton 7 model will be released very soon.
Great cushioning and minimal weight
The Clifton sneaker family has become tremendously popular due to its great cushioning and its minimal weight.
They feature cushioning and unique driving characteristics for which the original sneakers are known for. maximum cushioning from HOKA, but at a lighter weight and with a lower profile.
Born as a whole new extension within the Clifton family, the Clifton Edge sneakers are designed to make Clifton's silhouette even more accessible and enjoyable for an even wider audience of athletes at all levels and fitness, a model made to feel like you can be running forever.
To celebrate the launch of Clifton Edge, HOKA also announces the "HOKA Ekiden Strava Challenge".
Starting June 29 and for four weeks, participants will be encouraged to run at least 5K per week for the duration of the challenge.
You can participate individually or in a virtual team of four. All those who complete the challenge will have a chance to win a pair of Clifton Edge.
In addition they will make a draw
To encourage participation, HOKA will give away additional pairs of Clifton Edge through a draw on social networks throughout the month of July.
To participate, users will need to use the new HOKA effect in an Instagram story explaining what "Time to Fly" means to each of them, and tag three friends asking them to do the same.
Participants must also tag @hokaoneone to ensure your post is seen.
Athletes will be able to register (free) in said challenge through Strava from June 15, 2020.
The Clifton Edge are available for pre-sale today at hokaoneone.com and will launch in select stores starting July 1, 2020.