Lance Armstrong plans to participate in the Superfrog triathlon in Coronado, California on September 30.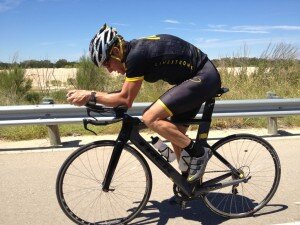 Last Friday, the news was published that Armstrong will not be able to participate on October 7 in the Chicago marathon, because the marathon is managed by USA Track & Field, one of the signatories of the WADA code (World Anti -Doping Agency).
Two days after that decision was made public, Armstrong posted on his Twitter: "Had to dust off my @trekbikes speed concept. Getting ready for the @superfrogtri end of the month,"
SuperFrog is known to be the oldest medium distance triathlon in the world, as it was created by Navy Seals in preparation for the Ironman World Championship of that year.
"We simply follow the principle that everyone is innocent until proven guilty," said race director Mitch Hall.
Triathlon USA has not officially said if it would allow Armstrong to compete in USAT-sponsored events, but it seems that in this case it would not be applicable since SuperFrog is not listed as the USAT.