INVERSE's Kross Intour: The jersey for this summer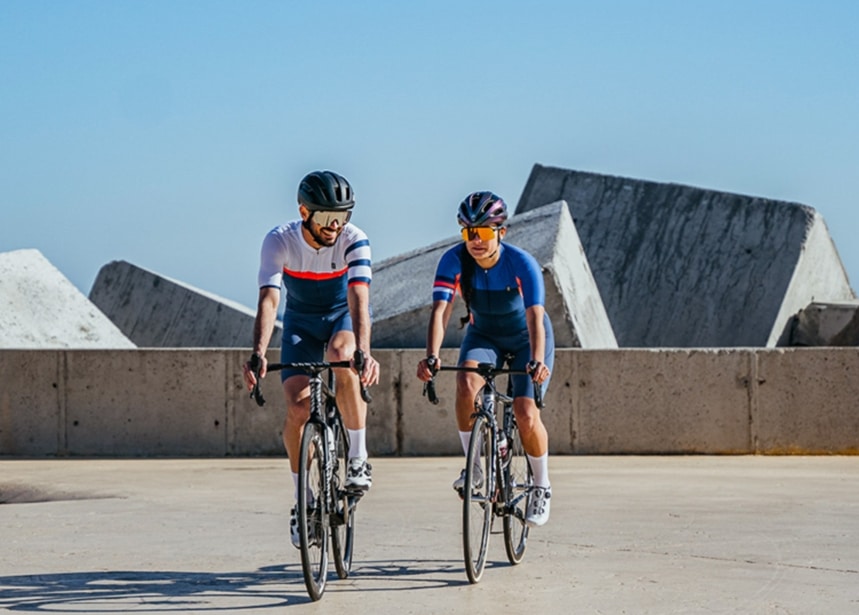 Triathlon is a sport that demands the best of us, and having the right equipment is crucial and for cycling training, a vital part of triathlon, having a quality jersey can make all the difference in training.
Today we are going to explore the INVERSE Kross Intour jersey, perfect for this summer.
INVEST
INVEST is a recognized company in the world of sports, andspecialized in the creation of clothing and accessories for cyclists and triathletes.
With a trajectory marked by the innovation and quality, INVERSE has positioned itself as a trusted brand for professional and amateur athletes.
Its products, designed with the latest technology and high-end materials, offer comfort, performance and safety, reflecting their commitment to excellence.
INVERSE's vision goes beyond apparel manufacturing, as it also focuses on fpromote an active and healthy lifestyle, supporting athletes every step of the way.
INVERSE's Kross Intour: The Jersey for This Summer
The Kross Tour offers a highly breathable fabric that it adapts to the cyclist like a second skin, being the right choice to be able to train on the hottest days of summer.
A super light technical jersey, designed for training and also for competition By having a tight cut and pattern that fits like a second skin, which allows you to have the best performance.
The best finishes
Its material is great elasticity cWith a fabric that facilitates aerodynamics.
Among other details we can find in the part of the waist a hypoallergenic silicone band which is very comfortable.
It also stands out for its three back pockets, where you can organize everything you need (bars, clothes, personal things...) also having a ISP security system (Inverse Safe Pocket) to be able to store things safely, such as bars, without fear of losing them.
Its fourth pocket has a zipper to carry documentation, keys, money.
Maximum comfort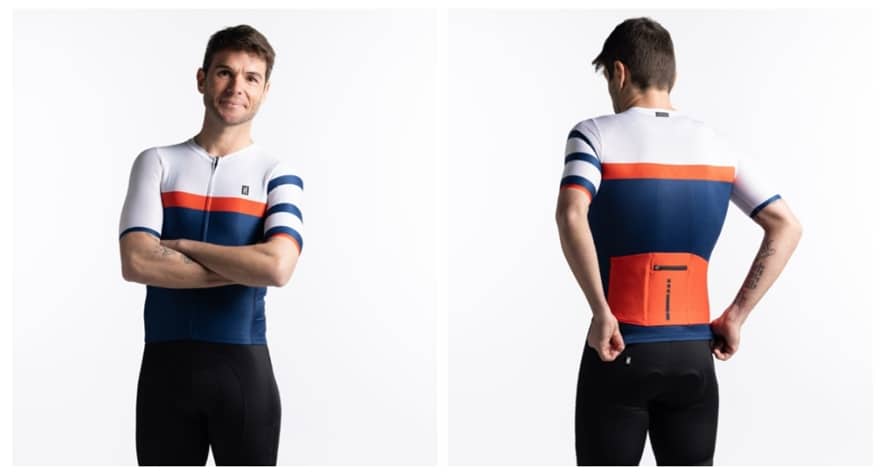 Other notable details is its "low neck" that will always be in contact with your body, without giving heat or discomfort, also avoiding the entry of air.
It has a structure of filaments in its fabric that guarantee the expulsion of sweat, to keep skin cool and dry.
Feel safe
INVERSE always thinking about the athlete and their safety adds in this model reflective elements, to help increase visibility on the road
Adjusted Price
This jersey has a price of 64,95 RRP, and also if you sign up for his newsletter you can benefit from a 5% discount:
All the details:
Use temperature range: 20º-28º
Weight: 115gr
Properties: Lightness, aerodynamics, resistance to wind and water as well as breathability.
Other highlights:
Zip with "flap", reflective elements, low collar that adapts to the anatomy of the body, 3 security pockets + 1 pocket with zip.
With an anatomical pattern, it has a silicone band at the waist and flat seams.
Where to buy?
The Kross Intour jersey is available for direct purchase on the official INVERSE website.
You can find this specific model at this link, where you can explore all the details and select the size that best suits your needs.
The page offers a safe and simple shopping experience, with flexible shipping options so you can receive your jersey wherever you want.
All the summer collection:
Also, if you are interested in exploring more options for this summer, INVERSE has an entire collection dedicated to the season.
You can find the entire summer collection at this link, where you will discover a variety of products designed to offer maximum performance on the hottest days.
From jerseys to accessories, the INVERSE summer collection has everything you need to take your training and competition to the next level.