The material of Javier Gómez Noya in the Ironman of Kona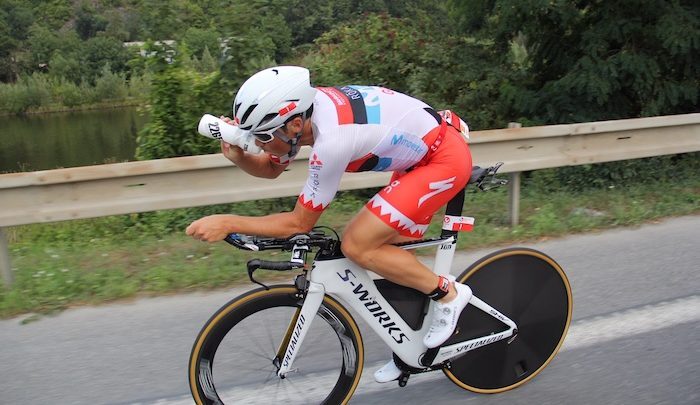 We have compiled a list of the material used by Javier Gómez Noya during this year's competitions.
The next October 13 Javier Gómez Noya will debut at the Ironman World Championship in Hawaii. We have made a compilation the material that Javi has used this year in the main races he has played, Ironman 70.3 World, Challenge Prague, Ironman Cairns, Ironman 70.3 Barcelona, ​​Polar International Triathlon and Challenge Wanaka and then we show you the material that presumably will be used to cover the 3800 m of swimming , the 180 km of cycling and the Kona marathon.
SWIMMING:
In Kona the neoprene suit is forbidden, so in this segment presumably will use the swimming suit (also called "trap suit"). All swimming and trimming accessories are from Rocket, American brand that has sponsored him for several years.
Glasses: Roka R1, are the ones you usually use in training and competitions
Trituration: The Roka range top is the Gen II Elite Aero. In the case of Javi 100 has it personalized, with its main sponsors.
Trap costume: The Roka range top is the Viper X Short Sleeve Swimskin
CYCLING: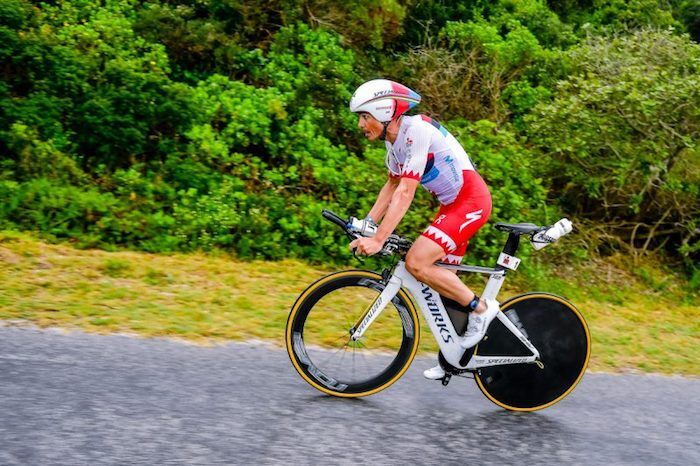 Bike: Javi uses the Specialized range top, the S-Works Shiv Module.
Handlebar: HED Corsair E Aerobar Flat
Wheel: Roval. In Kona we have to remember that lenticular wheels are forbidden.
Helmet: This year has used two models to compete, the Specialized S-Works TT and the S-Works Evade
Sneakers: S-Works 7 Road Shoes
Glasses: He has used different glasses, for example the Roka CP1 X, are the ones he used in the Ironman 70.3 World Championship. Other models he has used are the Roka GP-1X in the IM Cairns or IM 703 Barcelona
Nutrition: 226ers
RACE ON FOOT: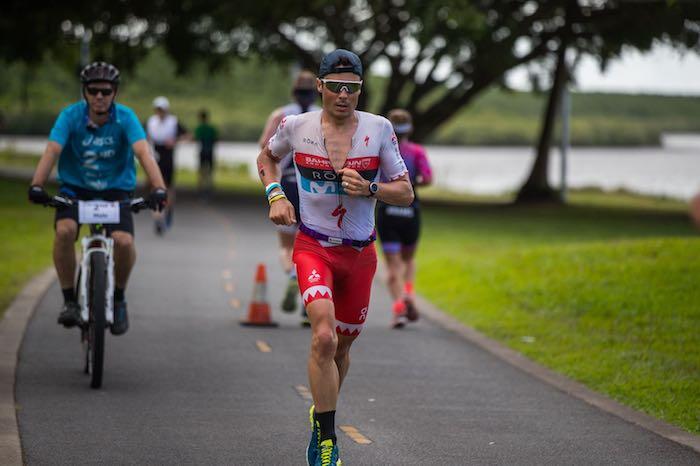 Sneakers: On Clou Flow, On Running
Dorsal Carrier: Used Fuel Belt in Cairns and one of the Challenge Family in 703 Barcelona
Cap: Lightweight cap, by On Running
Socks: In some competitions, he has used this year's La Bicicleta Café
Nutrition: 226ers
Photos: Communication Javier Gómez Noya