Compression stockings against plantar fasciitis
Plantar fasciitis is one of the most common problems when it comes to heel pain.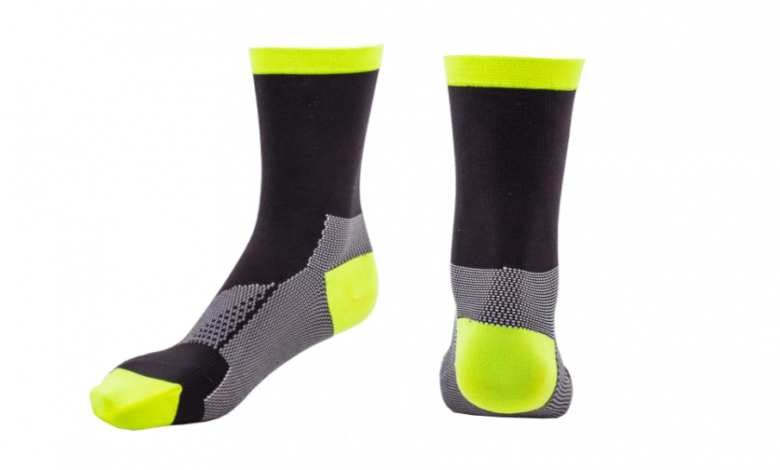 sportlast, the leading brand in sports compression clothing, and with more than 45 years of experience manufacturing compression products, has launched its new sock for Plantar fasciitis.
Plantar fasciitis is a small inflammation of the fabric band of the foot that supports the arch and connects to the heel.
Although there are several favorable causes and factors, they usually appear due to overloads, muscle weakness or joint blockages. For that reason, fasciitis is more common in runners.
And what can we do if we suffer from fasciitis?
The first step is go to the podiatrist, putting ourselves in the hands of a professional is essential when it comes to combating a health problem.
Since fasciitis is caused by excessive tension in the fascia of the foot, many physiotherapists and podiatrists resort to taping therapy or kinesitherapy to reduce tension in that area.
Sportlast comes into play here, using its new socks for plantar fasciitis provide the benefits of taping therapy, but with the comfort of a good sock.
Check our articles on how you can treat plantar fasciitis
What do these socks contribute?
They will provide you with great relief, since by their design they act by reducing inflammation and thanks to their high technology they provide:
A bielastic heel for calcaneus bone support.
A support in the area of ​​the sole of the foot that will help you reduce inflammation of the plantar fascia.
Un Achilles tendon reinforcement.
In addition, you can find this technology in two models of socks, short and long, as well as in several colors, for all kinds of tastes.
If what you want is to end your plantar fasciitis problem, the new Sportlast socks will bring you relief, quality and safety. Take care of your feet, keep your health
Further information: https://www.sportlast.es/