Merida launches its first Time Warp TT with disc brakes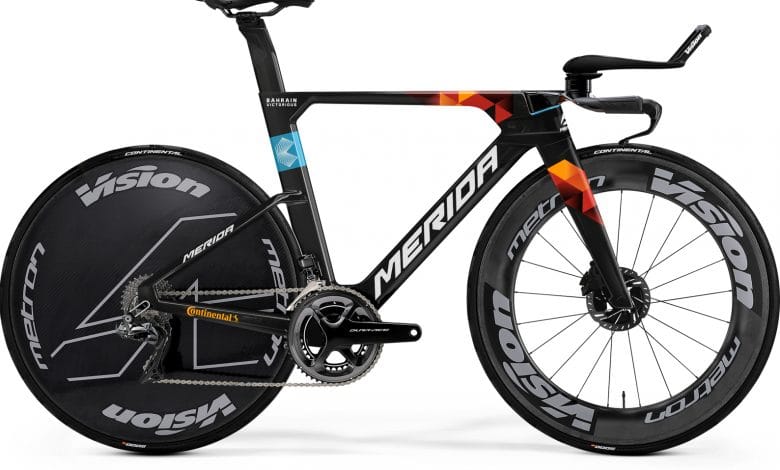 When every fraction of a second counts, the slightest advantage can mean the difference between winning and losing.
La new TIME WARP TT maintains the proven aerodynamics from the previous generation, but now includes integration of disc brakes, increased tire clearance and increased comfort, all without adding weight.
You might think that disc brakes only slow you down, but they also make you go faster.
Provide greater braking power while improving its performance in any weather condition gives confidence and allows you to maintain speed for a few more tenths before facing a curve, filing vital fractions of a second to the chrono.
Switching to records too allows mounting tires up to 28 mm, which further reduces rolling resistance and improves grip, allowing you to maintain your hard-earned speed.
The TIME WARP TT incorporates the "flat-mounts" system allowing the use of a 140/160mm front rotor paired with a 140mm rear.
The thru-axles are perfectly integrated into the fork and frame, minimizing resistance and facilitating handling.
When it comes to comfort, the new TIME WARP carries the latest version of the S-FLEX seatpost to reduce the vibrations created by the road, it includes an adjustable cockpit and compatible with the new VISION couplings, integrated wiring and a geometry tested by the best.
This new model will only be available as a frame kit and includes frame, fork, seatpost, headset and the VISION METRON TT aero handlebar base.