New trisuit Viator Aeropower Endurance
The brand has launched its most advanced triathlon trisuit to date.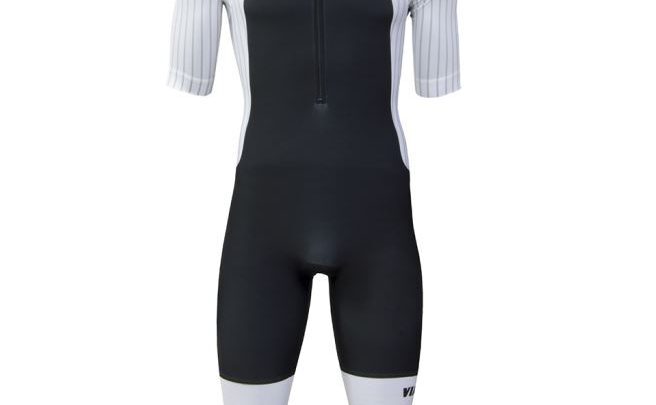 When 1978 was born the triathlon, it is now just 40 years ago, nobody imagined the evolution that was finally going to have. Considered in its beginnings as a sport only suitable for supermen and superwomen, its popularity and practice has grown exponentially to the sports habit implanted in today's society, and to the creation of smaller competitions than the original.
Undoubtedly, that same growth has been matched by the specific material employee in the tests, who has suffered a rtotal evolution, influencing the world of cycling and not vice versa, as until not many years ago.
The new Viator Aeropower Endurance trisuit It is the perfect conjunction of all these factors. Behind are years of experience and development, testing, listening to the opinions of professional and popular triathletes, testing new materials, the launch of previous models ... All this has made us learn and evolve to reach what is triathlon triathlon most advanced brand to date. And the fact that names of the size of Pablo Dapena o Emilio Aguayo They are our best guarantee.
The element that is obvious, and that what sets it apart from the rest of our range, are the sleeves, specially designed to reduce wind resistance when we are fully coupled on the bike.
The special pattern created for the occasion is fully adapted to the body of the athlete, becoming a second skin. The use of the chosen fabric is also responsible for this Lycra® Power Pro, which Provides great durability, elasticity and comfort, besides being an antibacterial material, anti-odor, and liquid repellent. And all this remains joined with 3D Activeseam® seams, developed for Provide greater softness and durability that the conventional, and that gives the garment the ability to stretch and adapt to the body without restricting athletic movement.
All these elements define the new Aeropower Endurance. A handmade trisuit in Spain, by hand, one by one, that will help you fly over your dreams.
Características técnicas:
More information. www.viator.es