Inverse revolutionizes road safety with Antares, winter cycling clothing with removable LED light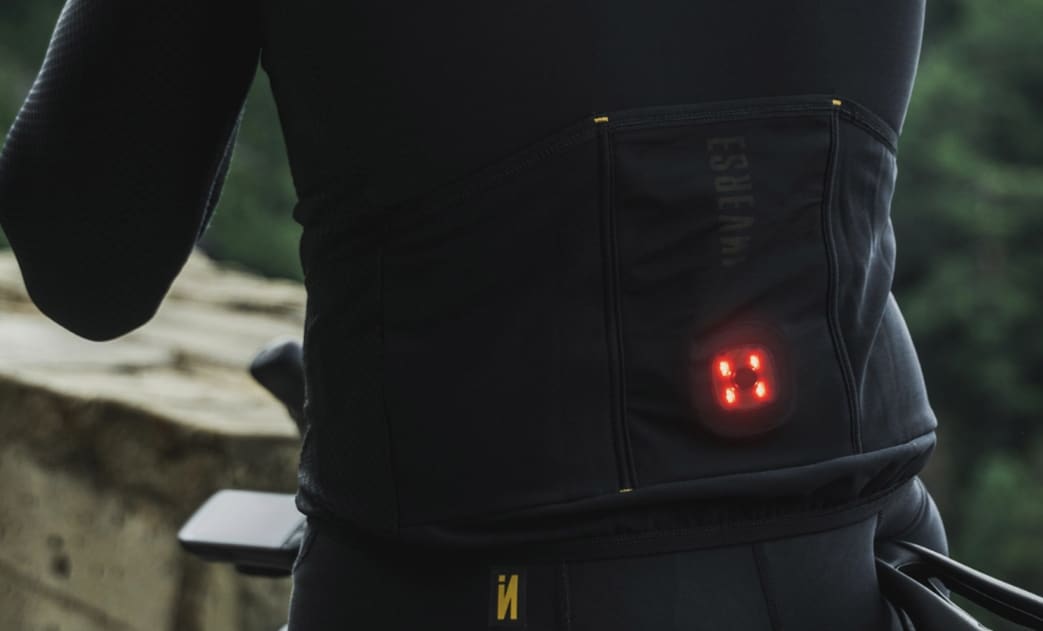 reverse, a leading cycling clothing brand has taken a bold step into the future with its latest innovation: the range Antares.
This line of jackets and jerseys incorporates a removable red LED light on the back, significantly improving the cyclist's visibility and road safety.
The range is part of the collection "Winter Revolution 23-24", which promises to elevate cycling to another level.
Road safety
With traffic congestion and distracted driving on the rise, cyclists are constantly looking for ways to make themselves more visible.
This is where Inverse's Antares range comes into play, offering an ingenious solution to the challenge.
No safety element to increase visibility is enough, and the removable LED light built into the Inverse cycling clothing is an ingenious answer to this challenge.
Characteristics of the Antares Range
Light Removable red LED of the Antares range is extraordinarily visible thanks to its power of 150 lumens.
The cyclist can be visible from a considerable distance, even in low light or bad weather conditions.
Additionally, the battery has a duration of 2-4 hours and Recharges quickly via a USB port.
The design is elegant and functional, integrating perfectly with clothing without compromising the comfort or mobility of the cyclist.
Elegant Design and Innovative Functionality
One of the first things that catches your attention about the Inverse removable LED light is its elegant design integrated with the jersey and Antares cycling jacket.
It blends perfectly with the design of the garment, creating a modern and futuristic look. In addition, the Antares jersey and jacket have an elegant aesthetic that meets the tastes of many cyclists.
Adaptability and Comfort
The pattern of the Antares jersey and jacket has been designed and developed for both men and women, guaranteeing maximum adaptation and comfort for both sexes.
This is especially relevant in a sport where comfort and adaptability are crucial to performance.
Price and availability
The prices for the Antares range are €109,90 for the jersey and €144,00 for the jacket.
They are available on the Inverse website and in selected stores, offering excellent value for money for an innovation of this magnitude.
Antares Jersey for Men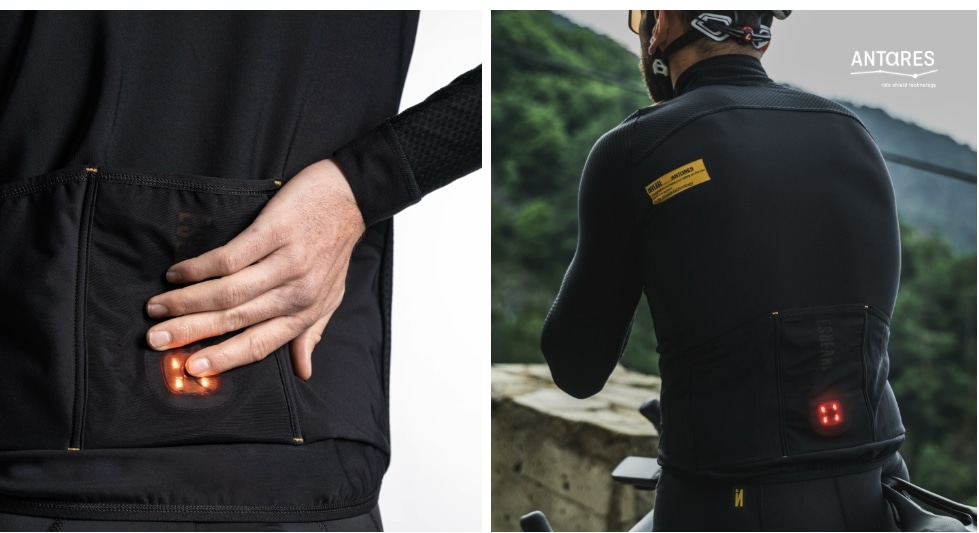 This jersey is designed to offer comfort and safety during your bike rides. It incorporates a removable LED light in the pocket area, with two lighting modes: steady and flashing.
SUPER ROUBAIX fabric provides warmth and efficiently evacuates sweat. In addition, it has a Slim Fit design that improves aerodynamics.
Antares Jacket for Women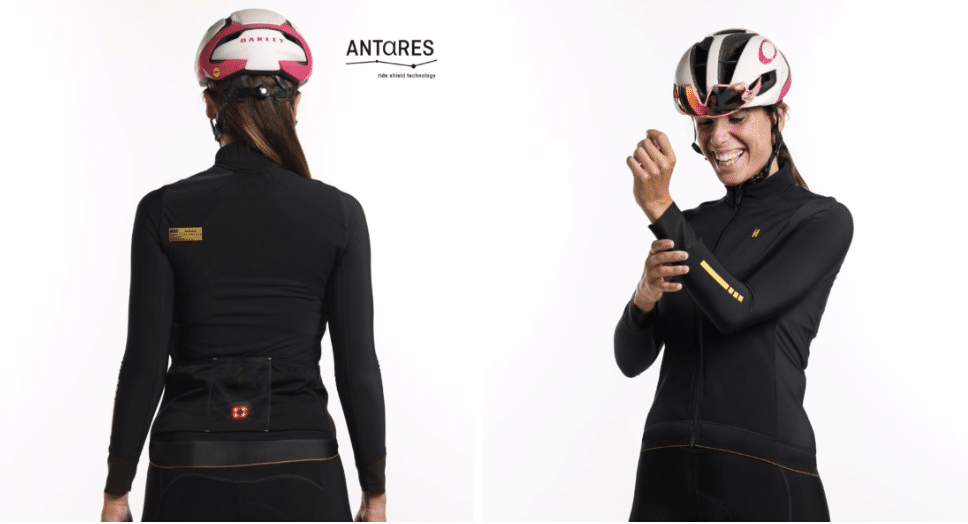 This jacket offers similar features to the jersey but is designed specifically for women and for more extreme conditions, including rain and wind.
It also incorporates a removable LED light for added safety. THERMAL SPIRIT fabric is ideal for the coldest moments and guarantees good breathability.
Comparison chart
| | | |
| --- | --- | --- |
| Features | Antares Jersey for Men | Antares Jacket for Women |
| Price | €109,90 | €144,00 |
| Sizes | S, M, L, XL, XXL | XS, S, M, L, XL |
| Climate | Cold (5 ºC – 16 ºC) | Cold, Rain, Wind (0 ºC – 16 ºC) |
| Weight : | 230 gr | 290 gr |
| Gender | Man | Woman |
| Pattern | Slim Fit | Slim Fit |
| Led light | Yes, removable | Yes, removable |
| Light Modes | Steady / Flashing | Steady / Flashing |
| Light Duration | 2-4 horas | 2-4 horas |
| Rechargeable | USB 3.0 | USB 3.0 |
| Pockets | 3 in the lumbar area | 3 in the lumbar area + 1 ECO-pocket |
| Details | Reflective | Reflective |
| Knitwear | SUPER ROUBAIX (87% Polyester, 13% Elastane) | THERMAL SPIRIT (88% Polyester, 12% Elastane) |
Collective Benefits
This innovation not only has individual benefits, but also contributes to overall road safety.
By making cyclists more visible, the risk of accidents is reduced, creating a safer road environment for all users.
Promoting Road Safety
Inverse wants to lead the way in protecting cyclists on the roads with this revolutionary new feature
By promoting road safety, Inverse demonstrates its commitment to the cycling community and its desire to make the roads safer for everyone.