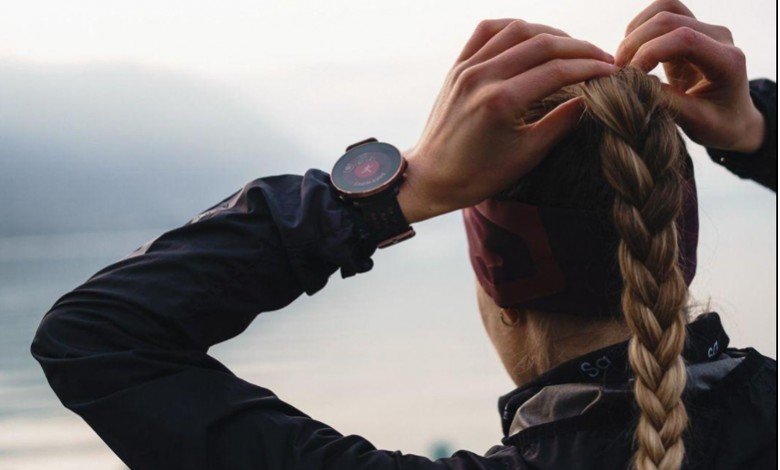 The brand has elegant and sophisticated designs that also allow you to alternate them with different straps and are an excellent option to give it a perfect "feminine" touch if you wish, or use it both for training and for day-to-day use.
Polar is a pioneering and leading brand in the world of technology applied to sports.
It has more than 40 years of experience and offers the athlete a wide range of solutions depending on the sport they practice.
Running, Cycling, swimming, triathlon, fitness, Outdoor sports, each sport has several models to choose from that meet the athlete's needs
In addition, it has a range of accessories which are also good gift options if you already have a POLAR, or two recently launched products that we highlight for Mother's Day.
Two options
Polar Verity Sense
On the one hand, the new Polar optical pulse sensor Verity Sense.
An excellent quality / price option that gives you data such as pulse and distance, as well as being very light.
An option 10 for swimmers since it can be placed on the swimming goggles itself where it takes data from the pulsations and also collects the data of your pulse.
POLAR Vantage M2
On the other hand, the recent launch of POLAR Vantage M2, a discreet and light model which you can also "customize" by choosing the strap that you like the most.
With a price of only € 299, it is able to offer you multiple activities, including "Multisport", an ideal option if you are a triathlete to be able to monitor your data in transitions by pressing a single button.
POLAR Ignite 2
The new Polar Ignite 2 is a Fitness Watch that perfectly combines style, health and technology in an ideal device to wear 24 hours a day.
It is a device designed for those who want to improve their general well-being and improve their fitness, finding the perfect balance to feel good inside and out
You can book it at a price of € 299
By sport
In addition, to make it easy for you and as a guide, we have compiled the watch models by sport, pointing out the latest brand launches.