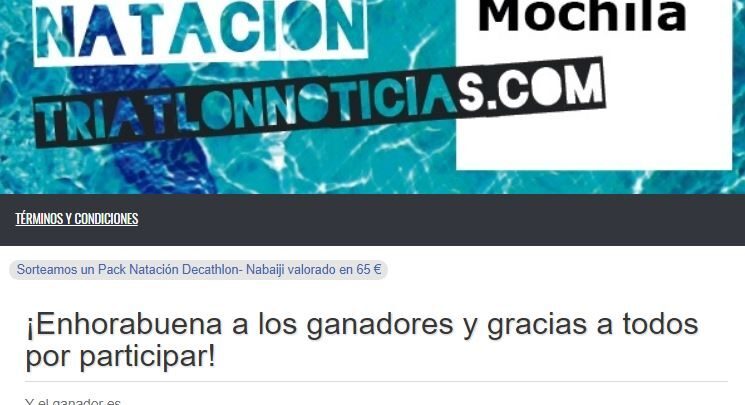 We were drawing a Nabaiji Swimming Pack (Decathlon) valued at € 65
It has been chosen randomly among the 3 most voted photos of the contest. and the winner has been:
* We will contact the winner by email.
These are the products that make up the Pack

The pull kick is a multifunction product that is used as a board or a pullbuoy. Its hydrodynamic and compact design make it a must-have for the regular / intensive swimmer.

Long and stiff swimming fin, optimal relationship between speed, cardiac and muscular work. It allows to work muscular reinforcement and resistance.

Essential material for the improvement of the swimmer. PRO QUICK'IN paddles allow you to work intensively on your upper body and significantly increase speed.

Swimming backpack with compartments to easily store all the material.