Skechers Gorun Razor 4, the lightest and most reactive model for daily training and competition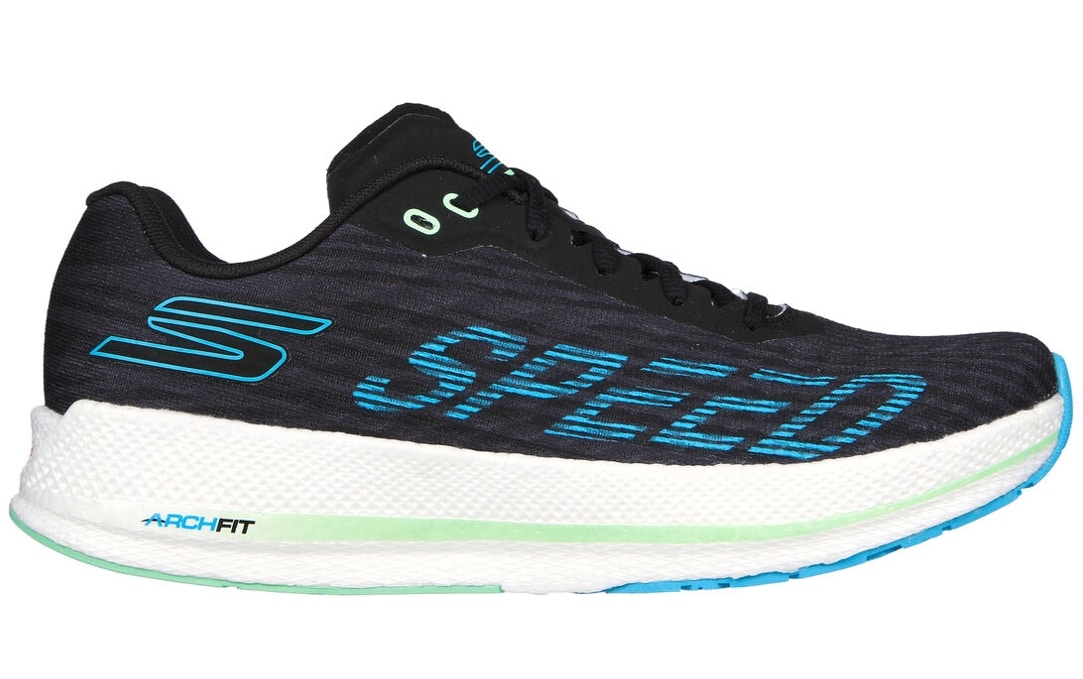 La Skechers Go Run Razor, A fast shoe with maximum lightness, reactivity and stability for daily training and fast races, it has been going for several seasons without altering its proven formula, accepting that popular saying that warns that if something works, it is better not to touch it.
Technological Advances: A New Evolution
However, the latest Skechers technologies have finally managed to open the door to a new evolution of these dynamic and versatile shoes, illuminating a definitive solution capable of providing the runner with new sensations, greater cushioning, rebound, lightness and durability, both in training high intensity as in filming at higher rates.
Improved Features: Go Run Razor 4
La Skechers Go Run Razor 4 improves the results of its previous generations, both in cushioning and in response and lightness, thanks to the incorporation of its new reactive midsole and its innovative carbon plate, which helps to improve the energy use of each stride and convert it into momentum.
| Category | Description |
| --- | --- |
| Main characteristics | |
| Template | Skechers® Arch Fit® with podiatrist-certified arch support |
| Forma | Designed by podiatrists, developed with 20 years of data and 120 different foot scans |
| Removable Insole | Molds to your foot to reduce impact and improve weight distribution |
| Midsole | With PRO HYPER BURST® cushioning, ultralight and with great energy return |
| HYPER ARC™ | Adapts to your stride to promote a smoother transition and a more efficient run |
| Sole | Goodyear® Performance improves traction, stability and durability |
| Details | |
| Upper part | Mesh breathable jumpsuit with dyed print |
| Model | Running with laces |
| Sole | Durable and flexible with multi-directional traction lugs |
| Sole Width | Wider for greater stability |
| Heel | 3,8cm |
| Drop | 4 mm |
| Weight : | 178,6 g in a women's size 37 |
| Logos | Skechers GO RUN® and Arch Fit® |
Featured Technologies: Hyper Burst Pro™ and Carbon Infused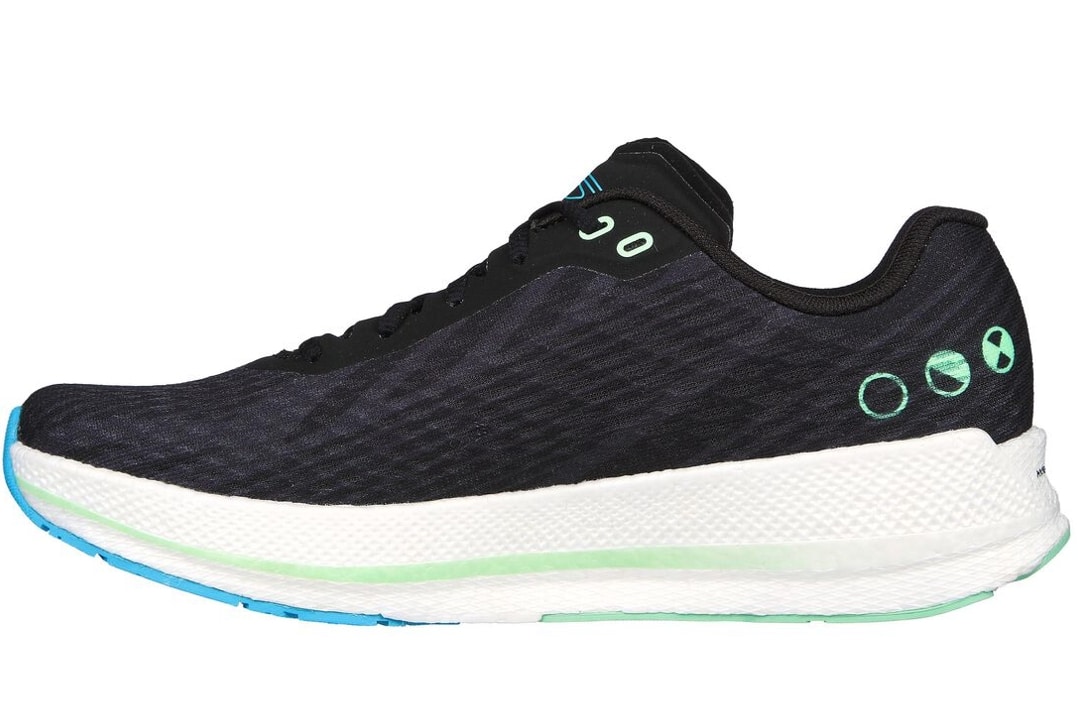 The new Hyper Burst Pro™ midsole It is the result of an innovative supercritical foaming process that uses TPU to achieve more softness and greater energy return without altering the weight of the set (213g in the 43 for men and in the 40 for women and a drop of 4mm), which that provides lightness to the race and promotes a more comfortable and effortless stride, in addition to increasing the durability of the shoe. This midsole increases profiles, which increases protection and comfort during longer sessions.
In addition, the Skechers Go Run Razor 4 incorporates for the first time the Carbon Infused technology of Skechers in the toe, a carbon fiber plate that offers an extremely high stiffness-to-weight ratio, which favors stability and energy return.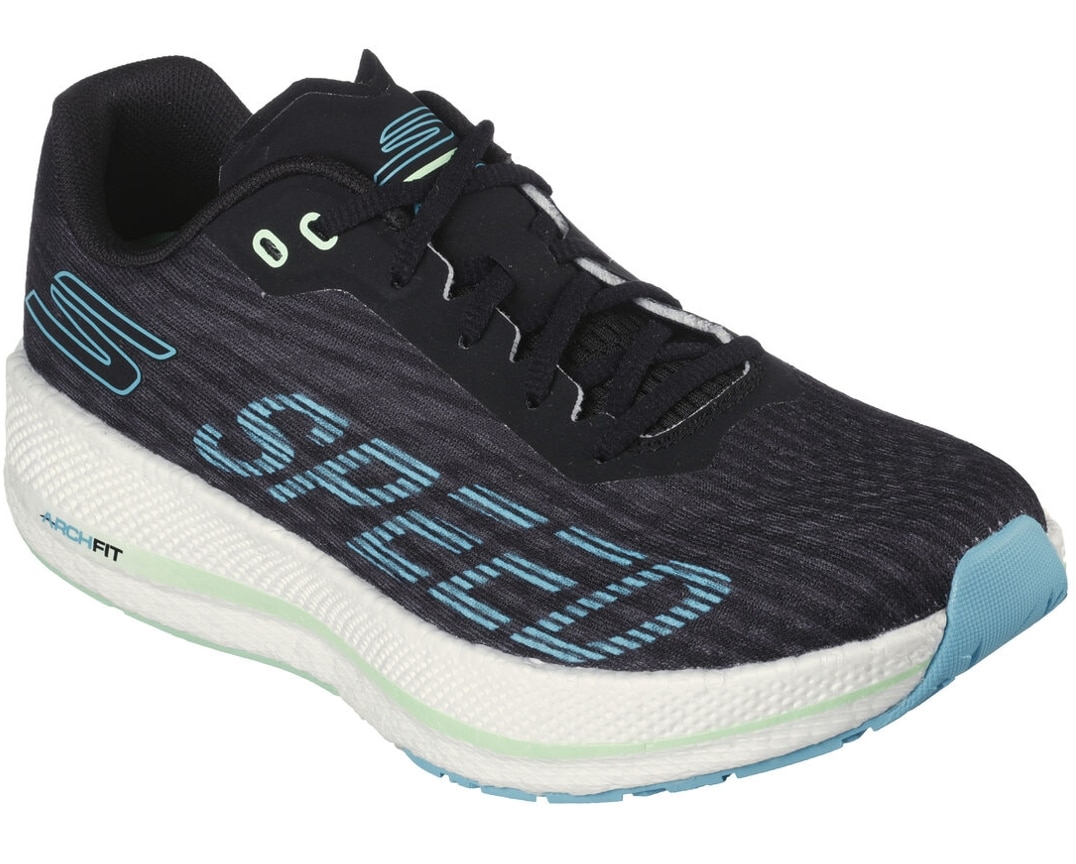 Other Technical Aspects: Balance and Support
The balance that this technical innovation brings to the shoe adds to the excellent results that technologies such as the Hyper Arc® biomechanical system -which, with its multiple arches from heel to toe, radically improves runners' performance and provides them with a more dynamic running style- and the Arch Fit® insole, which offers total support and optimal running stability, as they provide superior arch support by redistributing pressure throughout the foot.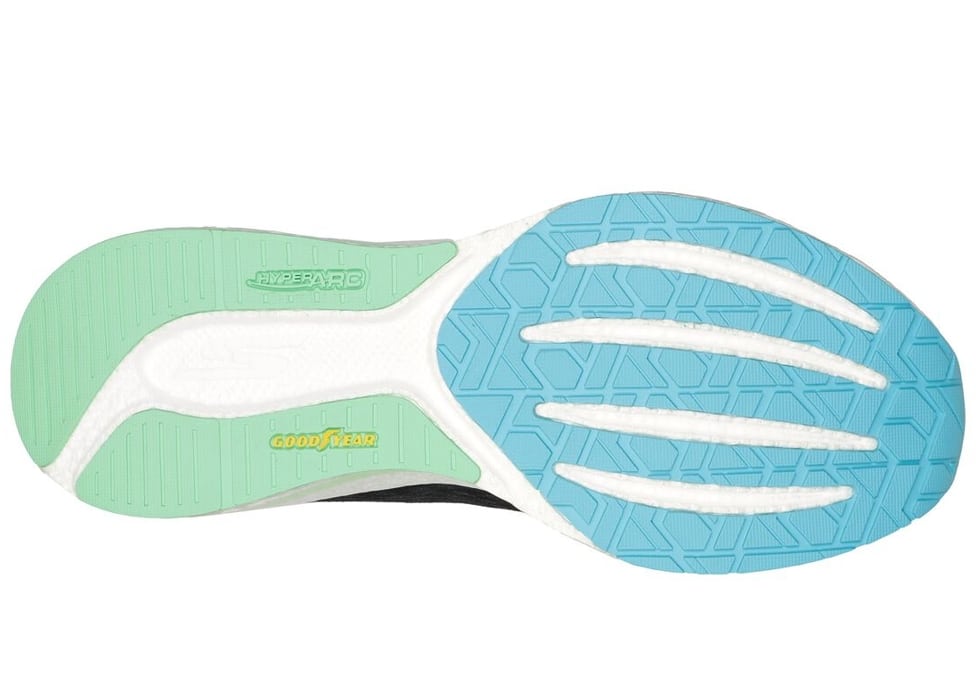 Personalization and Comfort
Furthermore, as they are removable, they allow each runner to customize the shoes to their liking and even wear them without socks.
Traction: Trust in Goodyear®
When it comes to traction, Skechers has once again placed its trust in the durable Goodyear® high performance sole, manufactured with the same technology used by Goodyear Best All Weather Traction tires -developed with soybean oil-based rubber-, which also contributes to improving the stability of the set while offering extraordinary grip on any type of surface.
Price and where to buy
The new Skechers GO RUN Razor 4 are available in your web page and specialized stores with an RRP of €160.
More information in https://www.skechers.es/mujer/calzado/go-run-razor-4/172075.html