Skechers launches limited edition Kansaïyamamoto Collection
Limited edition Skechers x kansaïyamamoto collection is now available in our country and pays tribute to the unique vision of the Japanese avant-garde designer, who passed away in July 2020
This global collaboration, the fruit of years of work, was designed by the acclaimed Kansai yamamoto with his characteristic personal style, daring and colorful before his passing in 2020.
Kansai, broke molds in the world of fashion becoming famous thanks to its unique and avant-garde designs, which dressed musicians in the 70s.
Was the first Japanese designer to host a fashion show in London, in addition to later participating in numerous catwalks in Tokyo and in fashion week events in New York and Paris.
Models in kansaïyamamoto garments recreated from designs from archive collections from the 1980s and Skechers x kansaïyamamoto footwear were photographed for the advertising campaign to further highlight the heritage behind the footwear designs.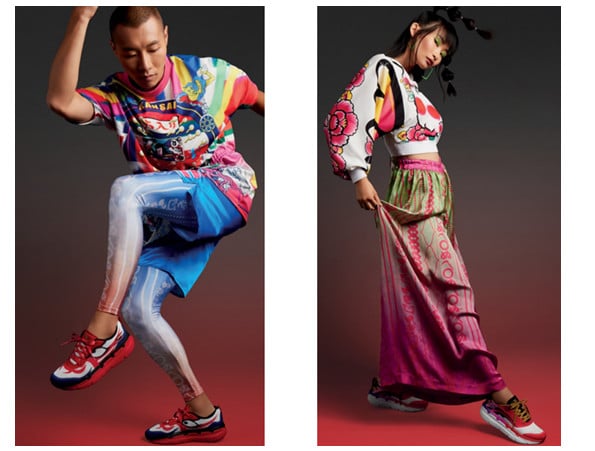 The values ​​of Skechers, the quintessential comfort technology brand, were aligned with the designer's goal of inspiring joy through their work.
Thanks to this collaboration now coming to light, fans of this visionary dressmaker will be able to pay tribute to Kansai's unique aesthetic with the designs stamped on various styles of the Skechers Max Cushioning, available for both women and men.
A model for men
The Skechers Max Cushioning Premier - KY Kabuki Paint for Men (left) are inspired by vivid colors and the unique forms of expression of traditional Kabuki theater, as used in Kansai Yamamoto's founding designs.
Other for women
On the contrary, the Skechers Max Cushioning Premier - Ky Nadeshijo for women (right), are true to the meaning of nadeshiko, which represents pure feminine beauty. The uppers of these models reflect both the Kansai brand identity and Japanese tradition.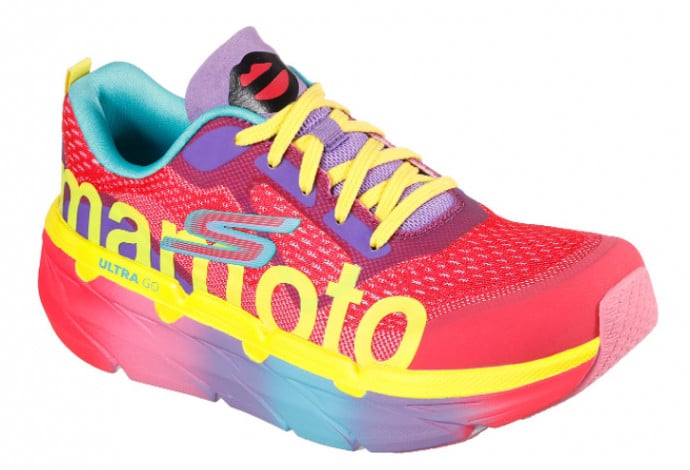 The second pair of models in this collection is inspired by the energy and power of humanity, which is manifested in all countries and cultures. A recurring theme in many of Kansai's iconic designs.
Humanity is expressed in these slippers as "Sun" (Sun) and "Moon" (Moon). The Skechers Max Cushioning Premier - KY Sol for men (left) mixes bright hues of yellow and green with hints of pink while the Skechers Max Cushioning - KY Luna for women (right) combines shades of pink, red and purple with yellow accents that they represent the fusion between the sun and the moon.
The name Kansaïyamamoto is proudly displayed on both models, giving recognition to the iconic designer.
Features
The entire Max Cushioning Premier range in this limited edition offers exceptional comfort and support, thanks to lightweight and effective Skechers ULTRA GO® cushioning and breathable Skechers Air Cooled Goga Mat insoles.
These top-notch cushioned models are a nod to Kansai's attachment to comfortable fashion, full of joy and vitality.
This eye-catching collaboration was launched on July 21, coinciding with the one-year anniversary of Kansai Yamamoto's passing, in Japan, North America and Europe, allowing fans around the world to access this collection.
Where to buy them?
The S edition shoeskechers x kansaïyamamoto It can be purchased through the official Skechers website at a price of € 180
Official Web https://www.skechers.com/es-es/kansaiyamamoto