Triathlete, this summer take your vacation in a camper with Roadsurfer!
Now that summer is coming, many athletes are already thinking about what they will do on this summer vacation.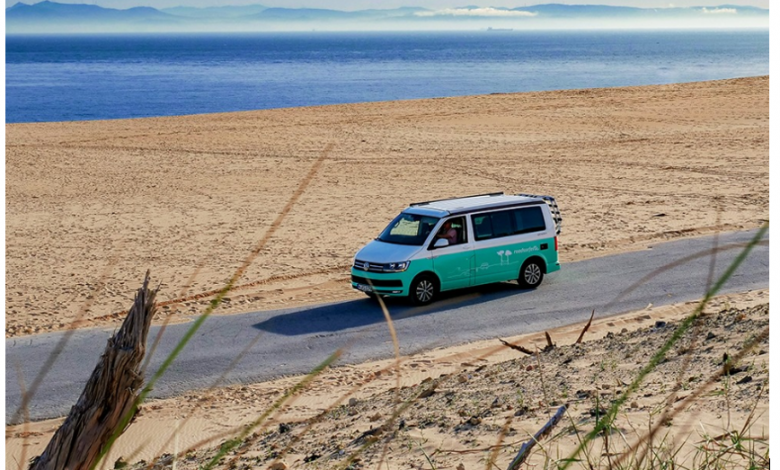 Now that de-escalation is beginning in Spain, many athletes are already thinking about what they will do on this summer vacation.
The situation in terms of competitions this year is not clear at the moment, but if the desire to swim in the early morning or run through places that are often unattainable if you do not do it in competition or ... in a camper is intact!
During the next months, and from the hand of Road surfers, we will offer you a series of articles that show the benefits that the use of motorhomes, camper, mobile home,… can have for athletes. Are you one of them?
What does traveling by van offer you?
The freedom of movement, the security of isolation that is now so necessary, traveling in a more economical way and discovering new places that you would not go to, are some of the things that will surely make you consider trying them.
And for the triathlete?
The triathlete is a type of athlete who tends to travel a lot to competitions and who requires a lot of space in "the trunk".
Furthermore, Spain is one of the countries in Europe with the most competitions, with a wide variety of distances and tests throughout the Spanish territory.
The transport of the material is very important to him, since it depends on the bicycle, wetsuits, etc. in order to compete.
It is known of all, the loss of bicycles by the airlines, that the total value of the bike is not covered, ... that's why traveling in a motorhome or camper is something ideal for this sport.
Make your own training campus
At this time when there are no competitions, traveling with a camper will allow you to get to know areas where you can train freely, mountain areas, lakes or swamps, or travel to the sea to be able to make your own "training campus".
Roadsurfer Rent
Road surfers, is a company with a presence in several European countries and has 3 branches in Spain: Madrid, Barcelona and Malaga.
It has 8 camper models, offering solutions depending on the needs of each client.
Have you never traveled in a camper?
If you have never traveled on this type of transport and sleeping on the street gives you some respect, remember that you can always go to a motorhome-enabled area or even to a camping site.
Applications for traveling
Thanks to applications like Ac Areas You can find information on the service areas and parking lots to sleep in this type of vehicle in Spain and Europe.
Also Perfect It is ideal to connect with the community of lovers of this type of transport, since you can find many tips, hundreds of places to discover and ideal routes to do with the vans.
How can I rent a camper?
Roadsurfer offers rentals for weekends, weeks, fortnights, with prices ranging from € 95 to € 130 per night. (depending on season)
This is their website, where you can find all the information Road surfers