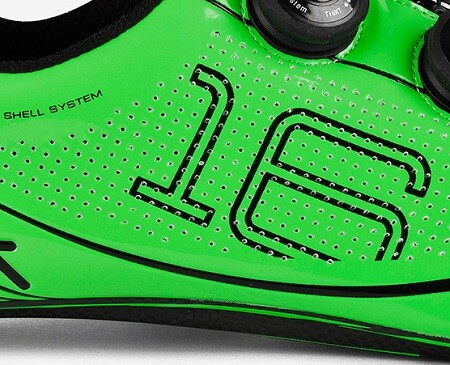 The brand of cycling accessories Spiuk prepares what will be the new footwear high end of your catalog.
The success of the 15RC, the carbon-sole road model that surprised 2012 Eurobike, has been a great motivation to work on the same lines of concept and objectives. Adding, if possible, new improvements to one of the brand's recent symbols.
The new 16RCs are in their final phase of development, but from the R & D Department of SPIUK already anticipate that the new model will improve the performance of its predecessor, in addition to outline an absolutely contemporary design. They will not be, in any case, 15RC 2.0. If not a clear step forward, so the progress is reflected in its name as 16RC.
The new model will be presented in society in the next EUROBIKE and will be available from mid-September at the best cycling facilities.
You may also be interested in this