Zwift hub one, the new Zwift trainer that revolutionizes training at home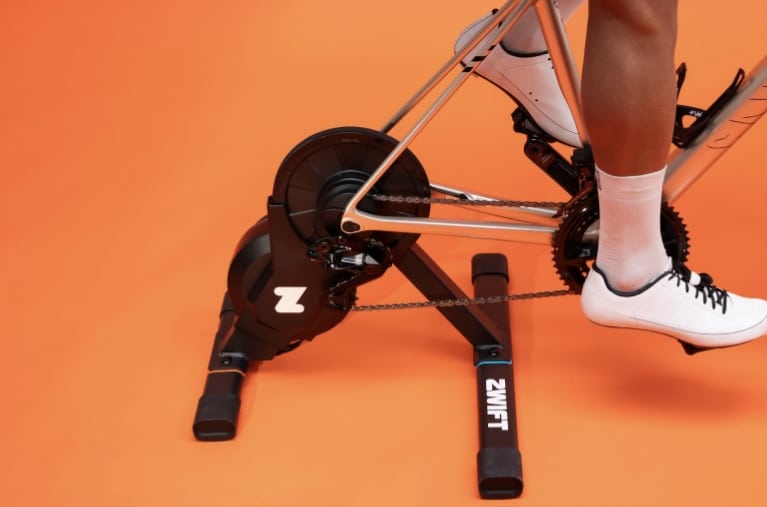 The global online fitness platform, Zwift has taken a giant step in the world of cycling and triathlon with the launch of its new smart trainer, the Zwift Hub One.
This device not only makes it easier to access the Zwift platform, but also introduces revolutionary features that make it essential equipment for any cycling enthusiast.
Features
To offer a more complete vision of what the Zwift Hub One has to offer, we have compiled a detailed table with all its features.
From compatibility to technical specifications to upgrade options, this table is a complete guide that answers all the questions you may have about this revolutionary smart trainer.
| | |
| --- | --- |
| Feature | Details |
| Release date | 11 for October, 2023 |
| Compatibility | Bicycles from 8 to 12 speeds |
| Special Component | Zwift Cog |
| Virtual Exchange | Yes |
| Remote control | Zwift Click |
| Number of Virtual Marches | 24 |
| Power Accuracy | ± 2,5% |
| Maximum power | 1.800 W |
| Simulated Maximum Slope | 16% |
| Flywheel Weight | 4,7 kg. |
| Metrics | Power, cadence, speed and distance |
| Connectivity | Bluetooth and ANT+ |
| Wheel Size | Compatible with various sizes and types of wheels |
| Axes | Compatible with 130mm and 135mm quick releases and thru axles |
| Price | 599 € |
| Zwift subscription | 1 year included |
| Upgrade Options | Upgrade package available for €59,99 |
| Guarantee | 1 year for manufacturing and material defects |
| Required Software | Zwift version 1.50 or higher |
| Accessories included | Rubber controller straps, installation tools |
| Availability | Zwift online store, authorized dealers |
| Other Functions | Adjustable resistance, customizable training modes |
Universal Zwift Cog Compatibility
El Zwift Hub One It stands out for its universal compatibility. Thanks to the new component Zwift Cog, this trainer is compatible with almost any 8 to 12 speed bicycle.
This single sprocket comes pre-installed and eliminates the need for a standard cassette, making life easier for riders.
The Revolution of Virtual Change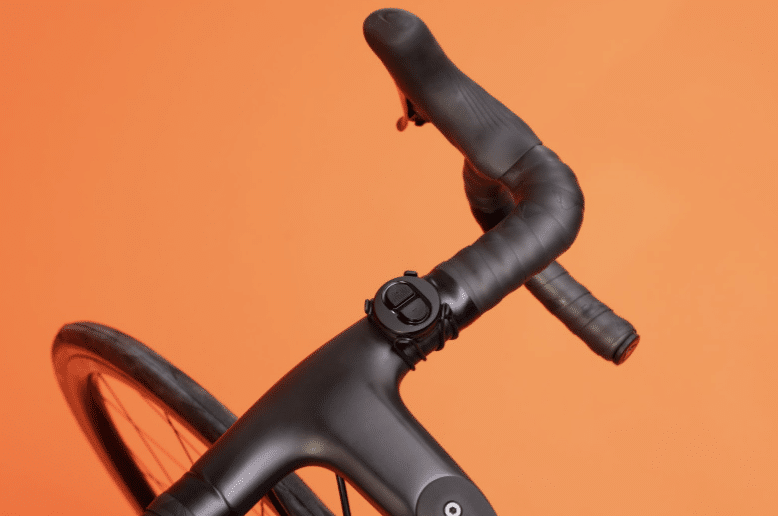 Virtual change is another of the innovations introduced by the Zwift Hub One. Previously only available on high-end smart bikes, this feature allows for smooth, instant and silent shifting.
Cyclists can enjoy a much more realistic and quiet training experience, ideal for those living in apartments or shared spaces.
Wireless Control with Zwift Click
The wireless controller Zwift Click allows users to control virtual changes easily.
This device can be installed on any type of handlebar and offers intuitive control, with + and – buttons to up or down the gear.
Technical specifications
El Zwift Hub One does not skimp on technical specifications
With a power accuracy of ±2,5%, a maximum power of 1.800 W and a maximum simulated slope of 16%, this trainer is designed for the most demanding cyclists.
In addition, its flywheel weighs 4,7 kg, ensuring a smooth and realistic pedaling experience.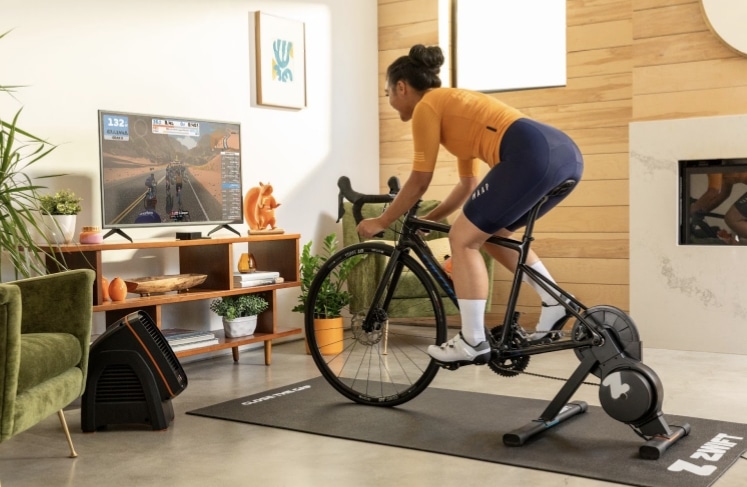 Flexibility for Existing Users
For users who already have a Zwift Hub, the company offers an upgrade package that includes Zwift Cog y Zwift Click by 59,99 €.
This package allows current users to enjoy all the new features without having to purchase a new trainer.
Availability and price
El Zwift Hub One It is now available for purchase. The price is €599 and includes a one-year subscription to Zwift.
For those who prefer the previous model, the Zwift Hub Classic will continue to be available.
One Year Zwift Subscription Included
As an added bonus, the Zwift Hub One It comes with a one-year subscription to Zwift, valued at €149,99.
This allows users to access a wide variety of tours, workouts and events on the platform.
Warranty and Support
El Zwift Hub One It comes with a one-year warranty against manufacturing and material defects, giving users peace of mind.
Where to buy?
El Zwift Hub One It can now be purchased through the official website https://eu.zwift.com/es/pages/zwift-hub-one