Paradisiacal coves to train swimming in the Algarve, with Roadsurfer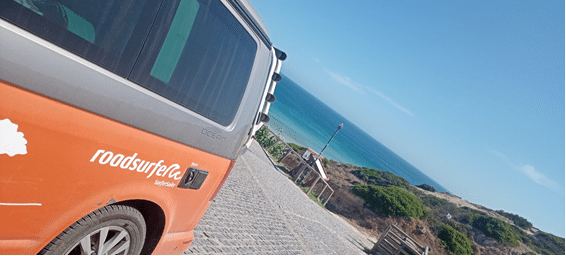 If you want to swim in paradisiacal beaches in total calm, the Algarve area is a great choice. Quiet, safe places with a charm that will surely not leave you indifferent.
In this article we go through our Roadsurfer Family Farm, this beautiful area of ​​southern Portugal.
This region, full of serene, safe places with a special charm, guarantees you an idyllic setting for your training in open water.
We make it exactly the model of Volkswagen Gran California Camper, which has helped us to discover those perfect places where you can do your training in open water while you enjoy a few days of vacation visiting this beautiful area of ​​southern Europe.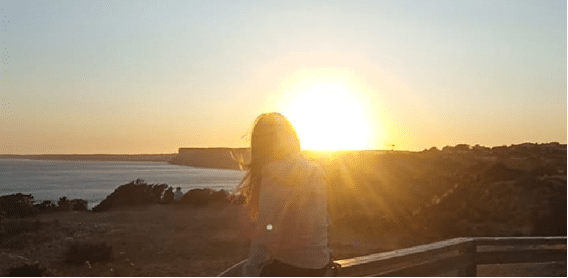 Here are some of the best areas in the Algarve for open water swimming.
Tavira Island Beach
Arriving from Spain through the South, it is the first beach that we recommend for swimming.
When you get to Tavira you will have to take a ferry (information in this link https://www.silnido.com/) which costs approximately €2 and leaves you in a few minutes on the Island of Tavira where you will find a kilometer long beach of golden sands and calm waters with its virgin natural landscapes, a paradise for your triathlon training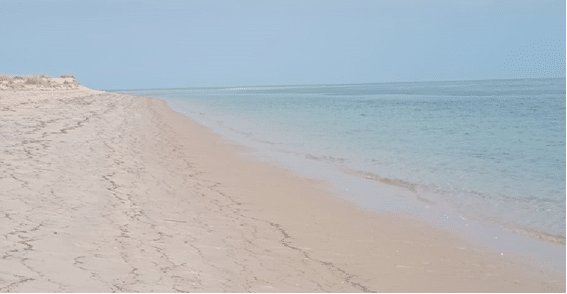 Sao Rafael Beach
If you love coves, this is one that you cannot miss.
Also with calm and transparent waters but this time emerald in color, it is a perfect area for swimming and an ideal place to spend the day.
And you can enjoy your Roadsurfer since you can have lunch or dinner after training or even go to one of the nearby restaurants that also offer sea views.
Carvoeiro Beach
Carvoeiro is a small fishing village of about 3.000 inhabitants that has become one of the main tourist spots in the area, due to its scenic beauty.
Its beach is very close to the beautiful beach of Portimão, another fishing village that has managed to preserve its essence despite tourism and also has a spectacular triathlon: portimao newt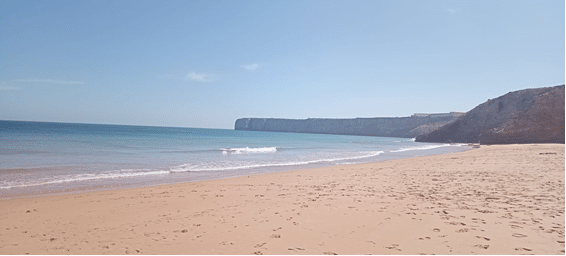 Sagres cove
This was our last stop, where we also found several Roadsurfers enjoying their paradisiacal beach, since this area, in addition to attracting swimmers, offers great attractions for surfing enthusiasts.
A spectacular cove for swimming, in a quiet area where, in addition to parking practically on the beach itself, you can enjoy one of the best sunsets in southern Portugal.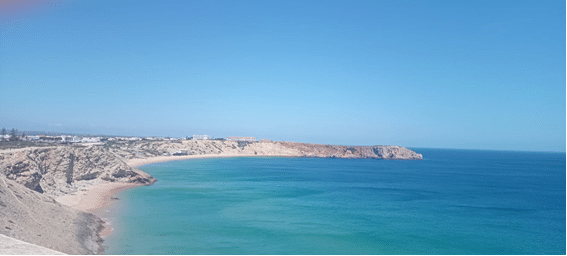 Plan your trip with Roadsurfer
In addition to the campsites and campsites that you will find in this region, Roadsurfer offers detailed information on spots and campsites in the Algarve region.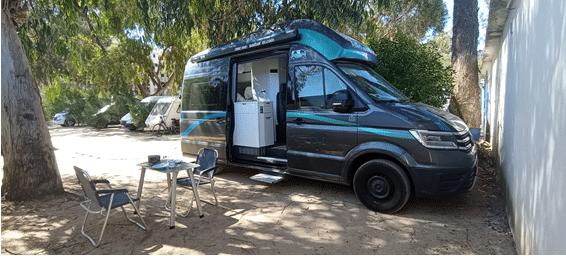 If you are planning your route, visit this article where we explain how to do it.
Remember, when you reserve your camper with the code TRIATLON50, you will save €50 on your first reservation at https://roadsurfer.com/es-es/