The figures for IRONMAN Hawaii 2023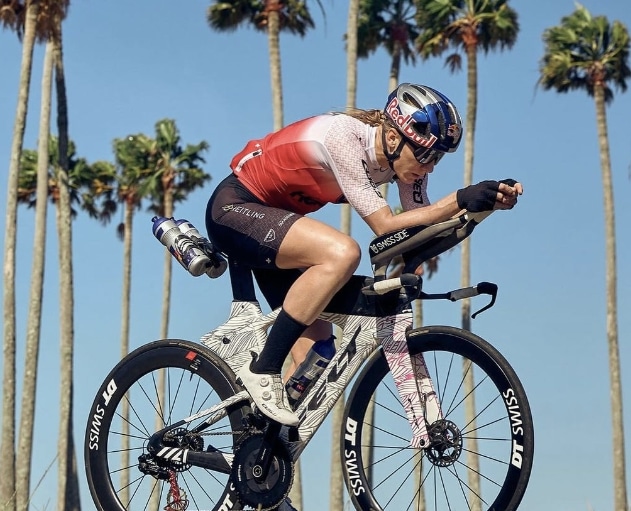 This coming Saturday October 14, 2023, Kailua-Kona, Hawaii, will once again host the IRONMAN World Championship where in this edition only women will participate.
If you want to know the favorites, schedules and more information, consult the pre-career
In this article we compile the most interesting data about the test and the conditions that the athletes will encounter.
Climatic Conditions in Kailua-Kona
Weather conditions are expected to be approximately 21 degrees Celsius as the minimum temperature and 28 degrees as the maximum.
Humidity will be 64%, and a minimum amount of rain of about 2.8 mm is expected. The sun will rise at 6:18 a.m. and set at 6:01 p.m.
Tour Details
The water in Kailua Bay will have an estimated temperature of 28 degrees Celsius. The maximum depth of the bay is approximately 27 meters, although half of the swim will be in water approximately 6 meters deep.
Athletes will have 2 hours and 20 minutes to complete the swimming segment, 10 hours and 30 minutes for the bike, and a limit of 17 hours to finish the race.
Consult in more detail the test routes
Awards and Pros Mothers
First place will win a prize of $125,000 USD, while 15th place will win $3,000 USD.
Among professional athletes, we highlight Jen Annett, Daniela Bleymehl, Agnieszka Jerzyk, Radka Kahlefeldt, Jocelyn McCauley, Chelsea Sodaro, Sarah True, and Michelle Vesterby, all of them mothers.
See female professional exit list
Records and Additional Statistics
Swimming: The current swimming record was set by Lucy Charles-Barclay

from the United Kingdom in 2018 with a time of 48:14.

Cycling, the record is held Daniela Ryf

With a time of 4:26:07 in 2018.

Race on foot: has it

Mirinda Carfrae

from Australia with a time of 2:50:26 in 2014.

The current record for the women's race was set by

Daniela Ryf

from Switzerland in 2018, with a time of 8:26:18.

Paula Newby-Fraser

She is the woman with the most IRONMAN World Championship titles, with a total of 8.

Daniela Ryf

, one of the current participants, has 5 titles.
Geographic Diversity
A total of 2,000 athletes are registered to compete, and 53% of them are from North America.
28% of those registered are from Europe, 9% from Oceania, 5% from Latin America, 4% from Asia and 1% from Africa and the Middle East.
The youngest and oldest triathletes in the world
The average age of all those registered is 44 years. The youngest is Adrianne Bunn from the US, at 18 years old, and the oldest is Sandi Wiebe, also from the USA, aged 73.
Fernanda Keller from Brazil has participated in 27 editions of the IRONMAN World Championship and is 60 years old.
H
Inspirational stories
Maggie Swanson thrown 25 meters after being hit by a truck in 2014, she will compete in the 25-29 year old division.
Volunteers
More than 5,000 volunteers are expected to be on hand to help over the weekend.