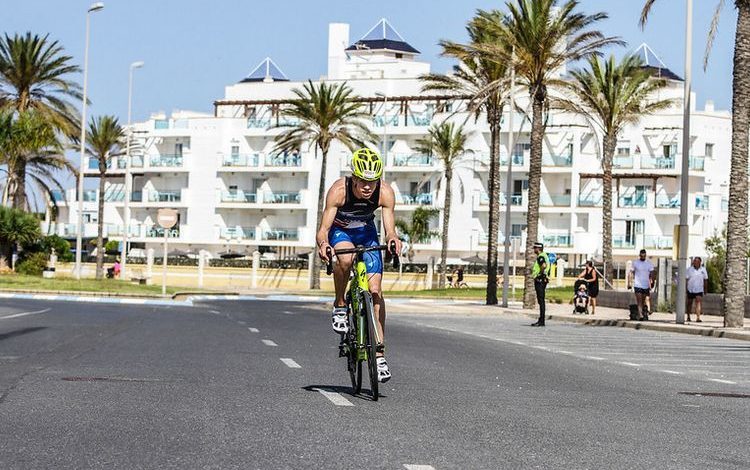 The next 17 and 18 October will be held in Roquetas de Mar las King and Queen Triathlon Cups 2020.
In addition, that weekend will also celebrate the Triathlon competitions for Clubs and Relay corresponding to the end of the League, all under a strict sanitary protocol
Measures to be taken in the competition
The tests are carried out with a total limited maximum of 500 athletes, which will not have massive group outings.
El Headquarters space will be closed with high fence and non-transparent material, and the routes outside the armored zone run through little crowded areas and far from the most touristic places in Roquetas.
Access to the armored venue where the main competition areas will be located (start, finish line and transition area) will be carried out under rigorous accreditation, delivery of a medical questionnaire, taking temperature, hand hygiene and always with mask and keeping the safety distance.
The mask will only be removed at the start of the competition, This must be done keeping distance with the rest of the participants in the race after making staggered and distanced starts in several seconds.
At the end of their test, each athlete will also receive a mask to use when removing supplies.
All the activities of the competition will have the application of security measures of the protocol developed by the Spanish Triathlon Federation
Opening hours
El Saturday October 17, During the morning, the league day will be held, which includes the Club Triathlon with departures from 10 a.m.
During the afternoon, the same clubs will contest the Relay Triathlon day.
El Sunday October 18, from 9:30 a.m. will take place the dispute of the Copa del Rey and the Queen of Triathlon.