The favorites for the IRONMAN St. George World Cup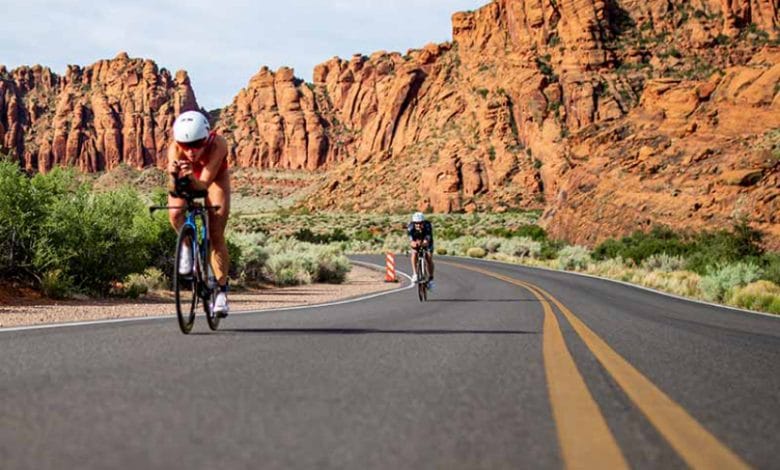 This Saturday, May 7, the IRONMAN world championship will be held in the United States in St. George (USA, Utah) where some of the best triathletes in the specialty will be.
Although there are marked absences such as that of Lucy Charles or the main favorite Laura PhilippThe fight can be highly contested.
Now all eyes will be on Anne Haugh, the Switzerland Daniela Ryf that if he is fit he could get a new world title or Heather Jackson.
We review the favorites
Anne Haug (ALE, age 39)
The German was IM world champion in 2019, and in 2021 she won Challenge Roth, making her one of the big favorites to get on the podium.
She comes to this test after having been second in the IRONMAN Lanzarote with some great records in cycling and running.
Daniela Ryf (SUI, age 34)
It is not necessary to introduce the Swiss triathlete, 4 times IRONMAN World Champion in Kona and 5 times in the 70.3 distance, she has been the best in recent years.
She comes to this test with not so good results, although she has achieved a second place this year in Dubai, behind Laura Philip.
Her last competition was in the 70.3 Oceanside 70.3 where she finished in 10th position, although she was disqualified for speeding.
We can expect anything from the Swiss and if she returns to a good level, she will surely be fighting for victory and her fifth world title.
Jocelyn McCauley (USA, age 34)
It will be necessary to take into account the North American since this year he comes from achieving victory in the IRONMAN Texas lower than 9 hours, (8:58:13).
Heather Jackson (USA, age 39)
The North American triathlete has several victories in long distance events such as Florida, Vitoria, Arizona and in Kona she has been third in 2016, fourth in 2017 and fifth in 2015 and 2019.
She will have to be taken into account for betting, as she is a very consistent triathlete.
Laura Siddall (GB, age 41)
The British Siddall is a great distance triathlete with several victories in the IM and Challenge franchises such as Australia or Madrid. She too has been second in Lanzarote and in Roth.
This year he comes to the test after getting second place in the Challenge Puerto Varas.
Katrina Matthews (GB, age 31)
The British comes from winning the IRONMAN 70.3 Lanzarote and has several victories in IRONMAN.
Guruzte Frades (ESP, age 40)
The Spanish triathlete will be our only representative in the competition.
Guru comes to this test after having achieved victory this year in the ICAN Alicante (MD) and having achieved victory in the Salou half marathon with a time of 1:15:43, being fourth in the general classification.
In 2021 she was second in the IRONMAN Cozumel and fifth in the IM Tulsa, where she got the Slot for the world championship.
This will be his fifth participation in a world IRONMAN after having participated in Kona in 2016, 2017, 2018 and 2019.
She is also the fastest Spanish triathlete in the distance with a time of 8:49:41 achieved in the 2019 IRONMAN Western Australia where she was third.
For this test it will be necessary to take it into account, since Guru has one of the best partial races on foot on the circuit, and if he arrives well at T2 he could be fighting for the top positions
Other triathletes to keep in mind are Lisa Norden Skye Moench among others.