The Behobia-San Sebastián 2020 suspended
"Ensuring a completely safe environment for all these people is now beyond our reach"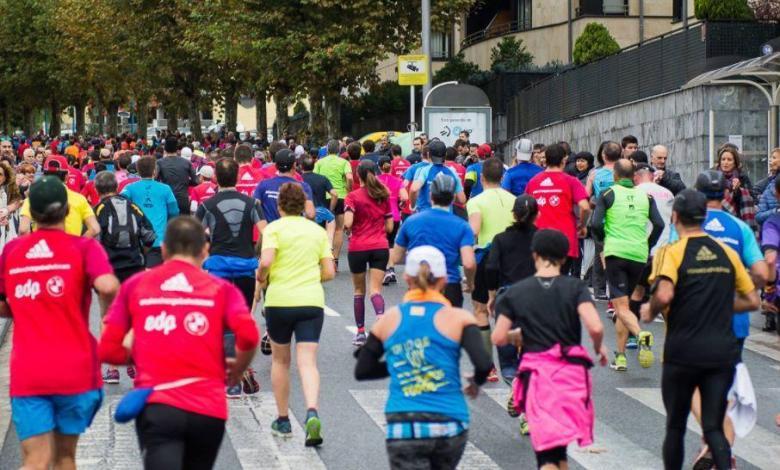 One of the most emblematic races in our country, the Behobia-San Sebastian, It will not be held in 2020 due to the Covid-19 pandemic.
La organización ha publicado un comunicado explicando las medidas
"After the consultations with the relevant institutions and entities, from the Fortuna Sports Club we regret to have to inform that the Behobia-San Sebastián 2020 will not finally be held.
They have been difficult months, but also of a lot of effort, imagination, analysis, studies and enthusiasm, in which we have worked on a career plan adapted to the situation of the moment. However, right now the latest evolution of the pandemic has too many variables to deal with.
For CD Fortuna it is essential to guarantee the safety of all the people who make up the Behobia: participants, volunteers, health personnel… and also that public that turns it into a party. Ensuring a completely safe environment for all these people is out of our reach at this time.
At this point, we offer the following options to registered people: (A form will be sent by email, in the next few days)
Save the registration for the edition of 2021 (November 14) or 2022 (November 13).
Request a refund of the registration fee in a maximum of 18 months (discounting 6 euros for management fees).
Make a full or partial donation of the registration to CD Fortuna.
People who decide to save the registration for a later edition will receive an email in the next few days with a discount coupon of € 10 for the Virtual Behobia of this edition.
The deadline to communicate the choice of one of these three options will be until September 30. If we do not receive a response to the form, we will automatically save the registration for the 2021 edition.
We know that sports practice is beneficial, so we encourage you to maintain it with guarantees, so that next year we can enjoy it as we like it again.
The pandemic - and its impact on the race - has caused the most difficult moment for CD Fortuna in its centenary history, even putting its continuity in question.
Our intention at all times has been and is to generate the least damage to those of you who are the engine of the Behobia-San Sebastián. Now your support is going to be fundamental.
In conclusion, we cannot fail to thank you for your trust. It has been very important for those of us organizing this event to see that you have continued to trust that the race could take place. Thank you very much for your support, patience and understanding in these difficult times.
See you at the next. Aupa Behobia! "