Everything prepared for the Spanish Sprint Triathlon Championship
Pontevedra will host this weekend the national competition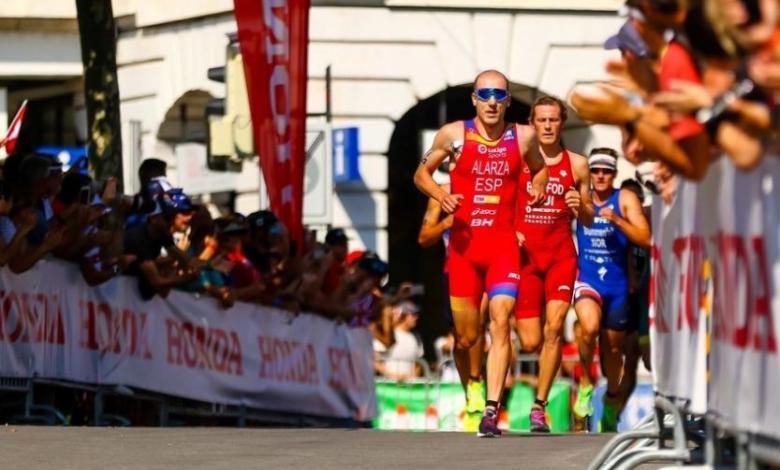 The Spanish Championships return on August 22 and 23 to Pontevedra, a venue that has extensive experience in organizing sporting events.
The security requirements will be highest in a armored headquarters to avoid crowds of public, and designed so that athletes can compete with the maximum comfort and normality possible.
Both the participant-oriented technical meeting and the elite events will be broadcast in Streaming offering all the Spanish triathlon the possibility of seeing in action almost all the main female and male exponents of our sport.
Absence of Noya and Mola
The test has a large sign on the starting line, but highlights the absence de Javier Gómez Noya y Mario Mola. Saleta Castro He also announced that he will not participate in the test due to injury
Male test
With the number 1 will come out Alberto García, champion in 2019. Fernando Alarza He is the great favorite while the Galician Iván Raña will finally participate in the test.
It will also be necessary to take into account Antonio Serrat, Roberto Sanchez Mantecon, David Castro, Genís Grau o Jordi García among others.
Female test
In the women Tamara Gómez, current Champion of Spain, will come out with number one.
In the test it will be necessary to take into account triathletes like Miriam Casillas, Anna Godoy, Sara Pérez Sala, Cecilia Santamaría, Xisca Tousthe Marta Sanchez among other
You can consult in the following link the departure lists
Schedule
El Saturday 22 In the morning the competitions in Cadet and Paratriathlon categories will be held and in the afternoon those of the Age Groups, with a maximum of 300 participants.
El Sunday 23 It will be the turn of the Elite male races (9:00 am) and women (10:45 am), which will start the first hour to avoid potential risks due to the influx of public.
Rigorous security measures
The security measures adopted by the Spanish Triathlon Federation in attention to the health situation reach the limits of participation, significantly reduced with respect to calls of previous years, especially in Age Groups.
See the lens assembly tutorial Covid-19 action plan