3 large suspended classics and teams that will not compete in March for the coronavirus
The Coronavirus crisis has already reached the world of professional sports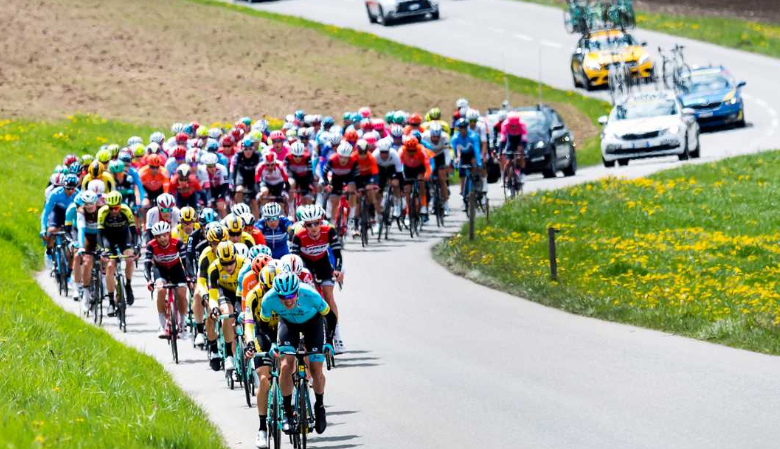 After cancellation of the Tokyo marathon, Paris half marathon, UAE Tour or Triathlon World Series in Abu Dhabi And now it comes fully to the world of professional cycling.
The Italian government cancels all sporting events
Yesterday, the Italian government announced the suspension of any sporting event in the areas most affected by the epidemic.
There are already 3 classic races canceled in the last days, after the Milan-San Remo they have suspended the Strade Bianche y Tyrrhenian-Adriatic.
The organizer is looking for other dates to dispute these tests, but due to the closed schedule and the crisis of coronavirus It is unlikely that they will play this 2020.
Several teams like INEOS will not compete until the Volta
The first professional team to make this decision is INEOS. After the tragic news of the death of its director and the isolation they had in Au Dhabi, they have decided to make the decision
Following the tragic loss of Nico Portal, and in addition to the current uncertainty around the Coronavirus, Team INEOS have today made the decision to withdraw temporarily from all racing until the Volta a Catalunya on March 23.

- Team INEOS (@TeamINEOS) March 4, 2020
In a brief statement, they have announced that will not participate in any cycling event until the Turn to Catalonia, which starts on March 23.
The INEOS are joined by other teams that will make a competitive break such as Astana, which will wait at least 15 days to see how the virus evolves.
The ICU will not suspend any evidence. Only when the health authorities so indicate.
The international cycling federation issued a note in the afternoon in which it said that she I wasn't going to suspend any career and that the measure eventually the health authorities would take it of the affected regions depending on the evolution of the local situation and the different risk factors.
"TheThe organizers and all members of the cycling family will be obliged to comply with that decision«, Settled the ICU, while accounting for some precautionary measures to be taken, such as Increase the distance between the public and cyclists.
As it is, it remains to be seen if the multi-colored snake returns to the roads or if this year it has to hibernate longer than expected.