(Video) The chilling fall of Evenepoel down the bridge
It fell when the Sormano was descending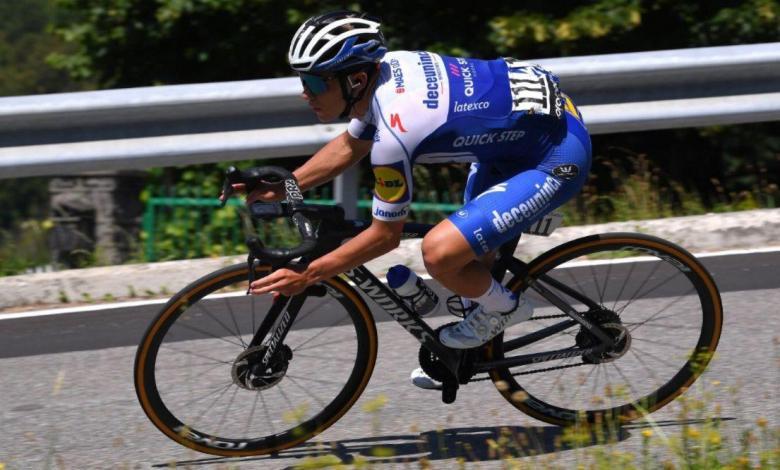 The young Belgian cyclist Remco Evenepoel, suffered a fall yesterday during the classic Italian cyclist Il Lombardy, when the sormano, less than 50 kilometers from the finish line.
20 year old Evenepoel lost control of his bike and hit the wall of the bridge and fell into the void for 5 meters. The Belgian, was trying to reconnect with the group in front
Chilling fall of Remco Evenepoel in the Tour of Lombardy! ?? #iLombardy #cycling #cycling pic.twitter.com/DxfmUVn4Ax

- NotiCiclismo (@ Noticiclismo1) August 15
According to the RAI, he was conscious when he was rescued, on a stretcher wearing a neck brace. The ambulance has taken him to a hospital
? Remco Evenepoel ?? è stato imbarellatto e verrà trasportato in ambulanza in ospedale. Dalle primissime notizie il Belgian cyclist è watch e no ha perso conoscenza ??#ILombardy pic.twitter.com/nZbTHXzrsc

- CyclingTime (@Cyclingtimenews) August 15
The Belgian's team, Deceuninck-Quick Step, has asked on social networks not to speculate on his state of health, which they will report as soon as they have news from Evenepoel.
Evacuation of #Evenepoel #Lombardy #TourDeLombardie pic.twitter.com/GVERTxazYv

- PeterCrouch (@PeterCrouchAJA) August 15
«Unfortunately the x-ray shows a pelvic fracture and a contusion to the right lung. Evenepoel will stay for observation tonight and will travel back to Belgium tomorrow«, Reported the Belgian team on its Twitter account.
We have a fresh update on @EvenepoelRemco - who suffered multiple injuries following his #ILombardy crash - so please join us in wishing him a fast recovery: https://t.co/5Le18VRy9U
Photo: @GettySport pic.twitter.com/412I92pEPh

- Deceuninck-QuickStep (@deceuninck_qst) August 15