Ironman News
Could Alistair Brownlee be World Champion in his debut? We analyze your options
This year we will see the debut of the British champion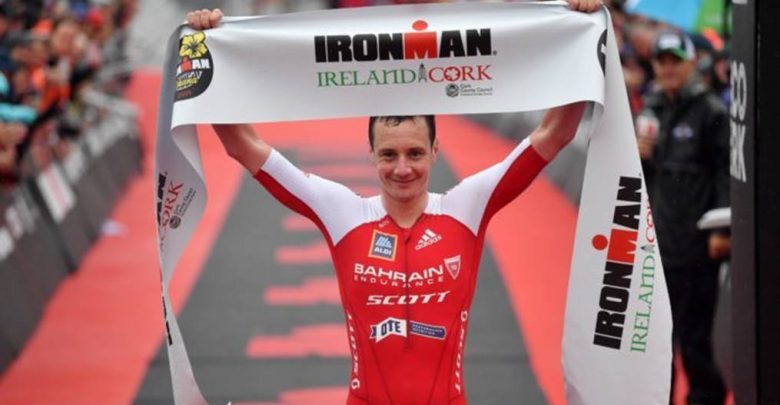 2019 has been the year in which the British Alistair Brownlee He has won the victory in all the distances in which he has participated.
The Sprint distance in the Copa del Clagliari WorldBy olympic triathlonor where the title of European Champion, In the middle distance in the IM 70.3 Dún Laoghaire and in the IRONMAN Ireland where he climbed to the top of the podium in his debut this distance.
In the IM Ireland marathon, he traced 17 minutes from T2 to claim victory.
The Brit who did not rule out going to the Tokyo Olympics at the beginning of the season, has focused the end of the season on his participation in Kona.
What do you think? Will he win his debut at Kona?
[yop_poll id = »4 ″]
Analysis of the options you have at Kona.
The first thing to keep in mind is that only 3 triathletes have achieved victory in their first participation in the IRONMAN of Hawaii (Gordon Haller in the first edition of 1978, Dave Scott in 1980 and Luc Van Lierde in 1996)
Also, statistics tell us that the champion was on the podium the previous year or has won Kona in the past 3 years.
This is the year of his debut in the distance, and in a race as special and tough as Hawaii, experience is a degree Very important to keep in mind.
It is true that Alistair arrives in a great way and has achieved victory in the Ho´ala crossing beating the winner of the last two editions Josh Amberger.
Everyone knows that it is a dvery complete eportist, a great swimmer a good cyclist, where he has us accustomed to making attacks and escapes alone and a solid runner.
His data in the IRONMAN Wales, test where the swimming was cut, were the following:
Cycling 180 km: 4: 54: 46 (average of 36,7 km / h)
42 km: 2: 51: 31 (4 average: 04 min / km)
The debut of the best in Kona
Reigning World Champion German Patrick Lange debuted at Kona in 2016, finishing third with a time of 8:11:14
Jan Frodeno, winner in 2016 and 2015, debuted in Kona the year before in 2014 while also third with 8:20:32
Sebastian Kienle world champion in 2014 debuted in Kona in 2012 achieving 4th place with a time of 8:27:08
Lionel Sanders debuted at Kona in 2015 with a time of 8:36:26 and finished in 14th position
David McNamee made his Kona debut in 2015 where he finished 11th with 8:32:27
Javier Gómez Noya debuted in the test in 2018 and was 11th with a time of 8:11:41
With all these data, it would be difficult to see him at the top of the test, but knowing the Briton we could expect anything from him.