Alistair Brownlee wins IRONMAN Ireland in his debut in the distance
The British triathlete made a spectacular comeback in the marathon by cutting 17 minutes,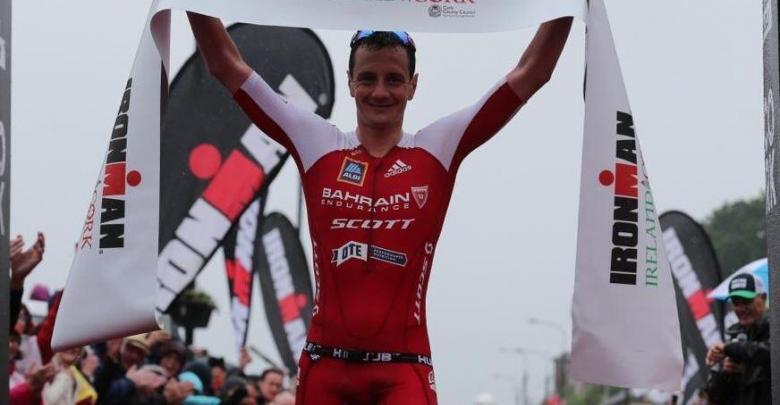 Today we have been able see the expected debut of the double Olympic champion and the world Alistair Bronwlee in the distance Ironman, where he has achieved victory in the IRONMAN from Ireland
The rain has marked the test. Swimming was suspended
Swimming had to be suspended due to bad weather, so the test consisted of 180 kilometers of cycling and 42 km of running. In principle the great injured was going to be the British as it surely would have come out of the first in the water with an advantage over their opponents.
In the cycling sector, Bronwlee has always been in the leading positions, although unlike Bryan McCrystal who reached the lead over the 100 km and was the first to reach T2 with 11:20 of advantage over the German Markus Thomschke and 16:56 on Alistair Brownlee.
In the race on foot we could see how the Briton was gradually picking up the differences over his rivals, to reach Thomschke on the 20 race mile and McCrystal on the 30.
From there Brownlee was leaving the Irishman behind to go for victory. With 4 kilometers to go, the advantage was already 3:36. In the last kilometers the Briton was losing time with respect to McCrystal, he was seen with pain in his legs and running very stuck.
Finally, Alistair Brownlee got the victory in his debut in the distance with a time of 7: 49: 20. The second classified has been Bryan McCrystal (7:51:19) and third Markus Thomschke (7: 58: 46)
The times of Alistair Bronwlee
4:54:46 in completing the 180 km of cycling (Average of 36,78 km / h)
2:51:31 in completing the 42 km of running race (Average of 4: 04)
There is no one to stop him this season
Alistair has shown that he is a triathlete of all distances, after his injury, this year he has competed at the highest level and has achieved victories in sprint and Olympic distances, a second place in medium distance and now the victory in distance IRONMAN
Alistair, with his second place this year in the IRONMAN 70.3 Marbella, got the pass for him IRONMAN World Championship 70.3 that will be held in Nice in September.
This month the British triathlete has achieved his fourth title of Triathlon European Champion on Olympic distance. Previously he participated in the World Cup of Cagliari, sprint distance, where he also got the victory
Alistair, with his appearances in ITU sprint and Olympic events, had hinted that he was preparing to participate in the Olympic Games in Tokyo 2020, but now with this victory we will have to wait to see what he decides since he has all the options open.