ZYCLE It is a new brand of rollers that comes to the market from Bkool, after it announced that the development of its simulator would be focused.
This technology company has always been behind development of the Bkool smart rollers and now you take the reins continuing with the R&D, manufacturing and marketing under the ZYCLE brand.
Now that the cold arrives and it's time to train from home, the roller is a great option so as not to lose shape and even specifically work on the points that will later be essential in the season.
For this we are going to talk about two Rollers and an indoor bike ZYCLE.
Its portfolio has two models, the ZYCLE Zgo, the ZYCLE ZPro and a smart bike called ZYCL Bike
The ideal option to start, the ZYCLE ZGo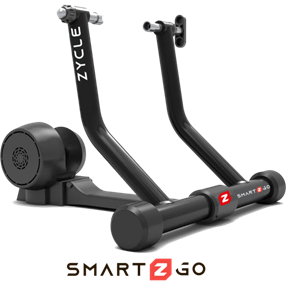 The ideal to start in Indoor cycling.
It is the ideal roller for those who want to start training at home. It can simulate up to 8% slopes with a power of 800 watts.
Experience a more realistic training feel, outperforming most high-end rollers.
PVPR: 349 €
The evolution of the best-selling roller on the market. ZYCLE ZPro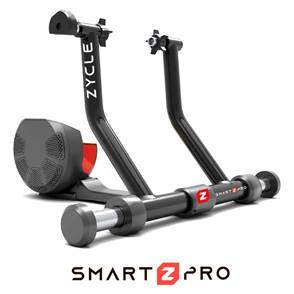 Is the evolution of the Bkool Pro model, with many more training features.
Within the range of intelligent indoor training rollers, the ZYCLE ZPro is a roller roller what simulates slopes of up to 15% of unevenness and generates a 1.200 watts maximum power.
The quietest, most accurate, most powerful and with unmatched performance. More power, precision and performance to deliver an incredible experience
It has a renewed design and a remarkable improvement in power readings, emitting data of + - 3% with respect to a potentiometer.
With the new ZYCLE roller you can train at home using the Bkool simulator or any of the simulators currently available such as Zwift, Rouvy, Trainer Road ... as it is compatible with all of them.
PVPR: 449 €
Fitness and cycling united in the same concept. ZYCLE ZBike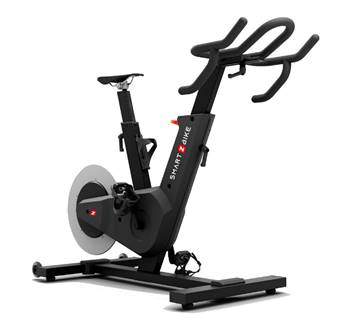 This smart bike developed by ZYCLE is the perfect concept to be able to train so much indoor cycle classes as well as in routes, workout, etc.
The Zbile is a smart bike with gearshift and calibrated, so you can enjoy fitness classes. It is a perfect product for a Hybrid use between cycling and fitness.
Is the evolution of the Bkool Smart bike and brings improvements in its operation with a ltotally real data editing, handlebar with three positions and integrated electronic change, USB charging port and improvements in the adjustment of the seatposts in a millimeter.
As the ZPro is compatible with the vast majority of platforms on the market such as Bkool, Zwift, Rouvy, Trainer Road
PVPR: 1.249 €
If you are looking for a quality roller and with guarantees the brand Zycle It is the ideal option, Thanks to the baggage with Bkool during these years
For more information and to know where you can buy this bicycle, consult through the support area on the official page
More information: https://zycle.eu/