We analyze 4 buoy models of Zone3
Stay safe and visible while swimming in Open Water
It is increasingly fashionable swim in open water being also key for the training of the triathlete to simulate sensations for the competition.
Luckily we are also increasingly aware of the importance of being visible in the water facing boats or other sports such as surfing or similar, as well as in case of needing a rest due to some inconvenience that sometimes arises such as swallowing some water or some kind of pull.
From Triathlon News we wanted to analyze 4 solutions in buoys that offers Zone3 for our open water outings. We tell you in detail!
BOON ZONE3 DONUT SWIM BUOY DRY BAG ORANGE
Access nutrition / water easily while swimming!
Pvpr: 36 €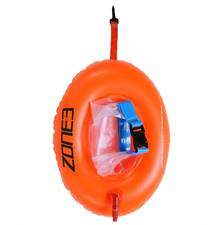 Find it in: https://zone3.es/productos/donut-dry-bag/
Shaped like Donuts, this Buoy offers swimmers the ability to access the products stored inside while out in the open sea. This model with a central dry bag with double lining, which means you can take a drink, nutrition, spare glasses, Go Pro, etc. with you. while swimming in open water.
Great versatility! In addition to being visible in open water, you can take your belongings and feel safe in case of a pull or need to rest.
The adjustable design of double belt fits tightly around the waist The swimmer and the strap ensures that the buoy stays out of reach of the legs.
• Allows access to the dry bag during swimming to access the products inside.
• Designed for safety and storage when swimming outdoors.
• Adjustable belt
BOON ZONE3 SWIM BUOY BRY BAG 28 L
Ideal Swim - Run!
https://zone3.es/productos/swim-buoy-dry-bag-28l/
Pvpr: 38 €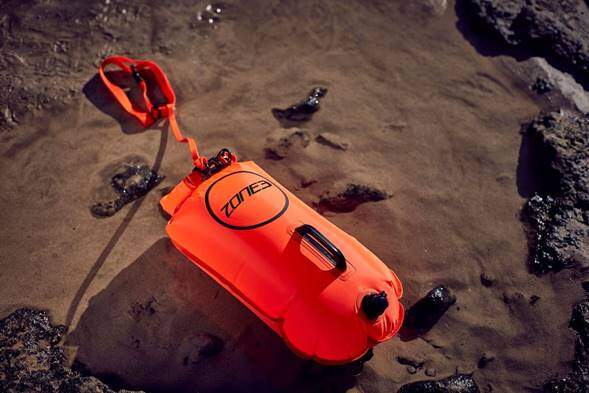 Zone3 dry buoy It has two airbags, They inflate once the bag is filled with training equipment. The inflation chambers are separated from the storage area, thus providing more buoyancy than a normal dry bag.
The adjustable design of Double strap fits tightly around the swimmer's waist and the strap ensures that the buoy remains out of range of the legs while swimming.
La 28L bag It is highly recommended for all open water swimmers who need to take their belongings when they go swimming and if they want to stop running, they can also carry their shoes thanks to their large size, also offering greater visibility when swimming in the open sea.
• Designed for safety and storage when swimming in open water.
• High visibility 28 liter bag that can store a wide range of products.
• Adjustable belt.
BOON ZONE3 SWIM SAFETY BELT POUCH
The most portable! Small and simple to carry.
https://zone3.es/productos/swim-safety-belt-pouch/
Pvpr: 45 €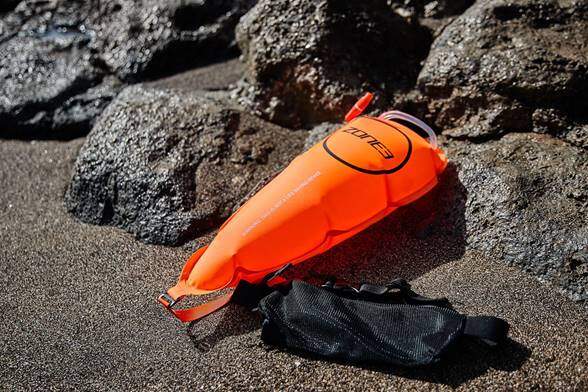 This is a smaller version of the popular Zone3 swimming buoys
Quick and easy to use and inflate, this brightly colored inflatable buoy provides great visibility to any swimmer and the adjustable strap is suitable for a wide range of waist sizes.
Lightweight
Transport it easily thanks to its adjustable belt if you decide to take a walk on the beach and then swim
Ensure visibility and safety in the water
Adjustable belt
BOONE ZONE ZONE HYDRATION SWIM BUOY
In addition to safety you can be hydrated continuously!
https://zone3.es/productos/hydration-buoy-on-the-go/
Pvpr: 49 €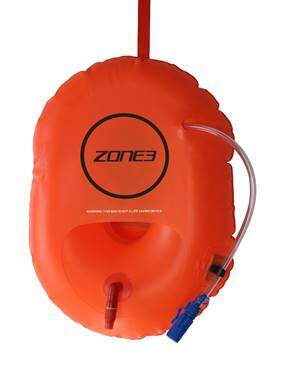 Designed for the long-distance swimmer, this buoy allows you to stay hydrated while swimming in open water, as well as improving visibility and therefore your safety.
Recommended for long distance swimmers who do neoprene since dehydration is greater.
The tape with its adjustable belt keeps the buoy tied to your body and away from the reach of your strokes.
Stay safe in the water thanks to its visibility and comfort in case you need a rest
Hydrate while training
Easy to swell

Fully adjustable belt